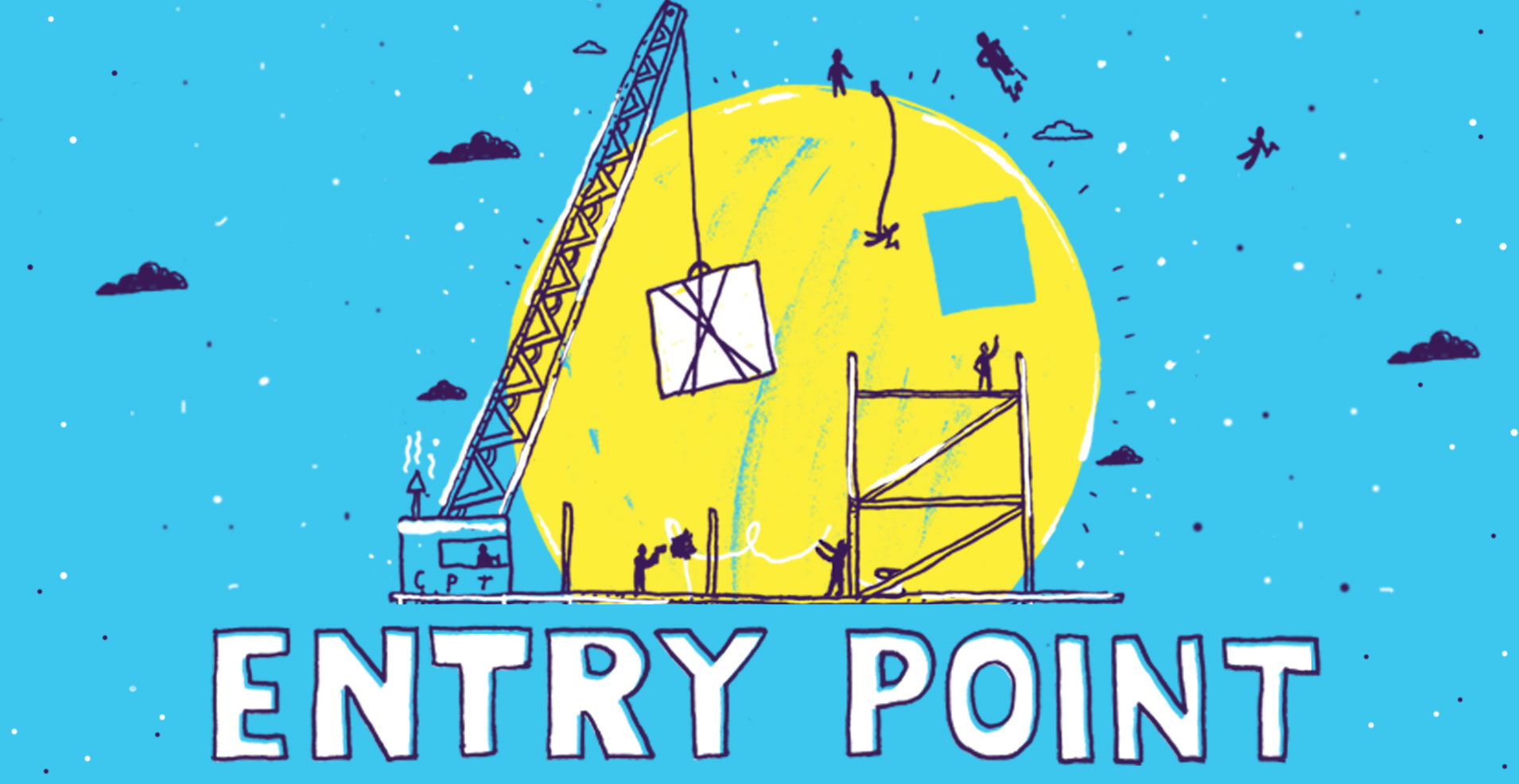 ---
---
Entry Point is a platform for artists to develop their work in the early stages of creation, and then share that work with the public in a festival forum. Entry Point activities include staged readings, works-in-progress, open rehearsals, guest panel discussions and facilitated feedback between artists and audience after every showing.
The Entry Point series gives customized support to artists or groups who wish to develop theatre, dance, performance art, music or genre-defying performances. CPT connects projects to mentors who help offer feedback and guidance. Feedback at Entry Point is low-risk and focuses on nurturing projects.
---
The deadline to apply FOR Entry Point 2018 Has passed, but feel free to click the links below to explore the application process – and Start gearing up for next year!
---
NEW PLAY DEVELOPMENT AT CPT
CPT is proud to be a national leader in providing platforms for new work and emerging artists.
In just the past 11 years, CPT has produced 85 staged readings, 12 workshop showings, 107 fully staged workshop productions, and 45 full productions of world premieres – in addition to hundreds of community-created plays read, workshopped and performed through our education and community programs.
---
PROGRAMS INCLUDE:
a platform for artists to share their work in the early stages of creation, presented in a festival-like environment that encourages artist-audience exchange
local and national/international artists are offered the keys to the theatre and the opportunity to self-produce workshop productions of new works, presented in a multi-week series
CATAPULT | YEAR-ROUND, ONGOING
a customizable fellowship program that was developed to move projects from early to mid-development phase to being "production-ready" – made possible through support from the Nord Family Foundation
---
SPECIAL THANKS TO OUR NEW PLAY DEVELOPMENT SPONSORS…