---
About Cleveland Core Ensemble
Since Raymond Bobgan's first full production at CPT in 1994, Pinocchio Rising, Raymond has been creating premiere performances through his unique (and ever-evolving) creation process. In 2012, he formed a new group dedicated to working together consistently over years, developing a distinctive body of work and practices, and investigating the potential of the craft of acting. The Cleveland CORE Ensemble currently includes Raymond Bobgan, Faye Hargate, and Holly Holsinger. The group often collaborates with guest artists and will be sharing their newest work, Candlelight Hypothesis #1-12, in the spring of 2020. The purpose of the ensemble goes beyond the creation of new work, as it also influences the approach to theatre throughout the season, instills core values in the broader artistic work of CPT, and informs pedagogical practices for CPT's education programs. The Cleveland CORE Ensemble aligns with Network of Ensemble Theaters (NET)'s definition of ensemble: "a group of individuals working together consistently over years to develop a distinctive body of work and practices."
---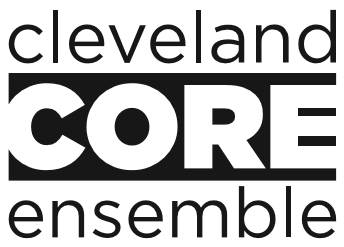 ---
---
Artist Biographies
---
RAYMOND BOBGAN (Director)
Raymond Bobgan creates new performances that are bold, multilayered, and highly physical through an ever-evolving ensemble process. Raymond's work has been seen in Romania, Brazil, Denmark, Serbia, Turkey, the United Kingdom, and Canada, and has been featured in American Theatre magazine, Canadian Theatre Review, Theatre Journal, and in Lisa Wolford's book Grotowski's Objective Drama Research. Raymond has created many works for CPT including: Feefer Rising, with Faye Hargate; Rusted Heart Broadcast; Insomnia: The Waking of Herselves, with Holly Holsinger and Chris Seibert; Cut to Pieces, with Chris Seibert; and Blue Sky Transmission: A Tibetan Book of the Dead, co-produced by CPT and La MaMa ETC (Off-Broadway).
Raymond founded the Student Theatre Enrichment Program (STEP), a job-training theatre program for teens, and co-created the Y-Haven Theatre Project with James Levin which engages formerly homeless men in writing and performing theatre, and initiated Station Hope, a community arts festival exploring contemporary issues of social justice. With Faye Hargate, Raymond initiated Teatro Público de Cleveland, CPT's resident Latino theatre company, and Masrah Cleveland Al-Arabi, a new group dedicated to creating and performing theatre from Arabic-speaking communities.
Raymond's professional troupe, Cleveland CORE Ensemble, recently toured Red Ash Mosaic, a surreal journey through projection to purpose. They are currently working on a new project, Candlelight Hypothesis #1-12, which will premiere in June of 2020.
Raymond was the first recipient of the Cleveland Arts Prize in the discipline of Theatre. He is a two-time winner of the Creative Workforce Fellowship and a recipient of the Ohio Arts Council Fellowship. He is an alumnus of the Theatre Communications Group (TCG)'s Early Career Development Program for Directors, and of the National Theatre Artist Residency Program (Pew Charitable Trust and TCG). Raymond also received the Cisgender Ally Award at Cleveland's Transgender Day of Remembrance and Equality Ohio's Ally Award. In 2018, he was honored with the Cleveland Foundation's Homer C. Wadsworth Award and in 2017, his administrative leadership was recognized with The Governor's Award for the Arts in Ohio.
He was the President of the Board of Directors for the National New Play Network from 2018-2020, and currently serves on the Executive Committee; serves on the Theatre Communications Group Board of Directors; and is the Chair of the Board of the Gordon Square Arts District Cleveland Improvement Corporation.
This is Raymond Bobgan's 14th season in the leadership position at Cleveland Public Theatre.
---
FAYE HARGATE (ENSEMBLE MEMBER)
Faye is a performer, educator, creator of original works, and director. She was appointed to Director of Community Ensembles in 2016 after having served in a range of education, community connection, and artistic roles since joining CPT's fulltime staff in 2009. Faye works with Teatro Público de Cleveland, supporting the production of bilingual devised plays, Spanish language scripted plays, and community projects at events like CPT's Station Hope and Ohio City's Street Festival, and Masrah Cleveland Al-Arabi مسرح كليفلاند العربي, collaborating with Raymond Bobgan and company members to support the development of new plays by, for, and with Arabic-speaking communities. Faye has ten years of experience with CPT's Cleveland Act Now (formerly Brick City Theatre), teaching, directing, producing original plays and community events, and collaborating with community partner, Cuyahoga Metropolitan Housing Authority (CMHA). Her leadership has garnered program recognition: CMHA Community Partner of the Year Award in 2015, Cleveland Foundation Arts Mastery pilot grant in 2016, finalist for National Arts and Humanities Youth Program Award in 2016 and 2017, and Cleveland Foundation Arts Mastery grant renewal in 2018. In 2017, she was awarded the Rising Activist Award from Community Shares of Greater Cleveland for her work with Cleveland Act Now. In 2018, Faye founded CAN Academy, a theatre training program onsite at CPT for younger teens and youth that live in Cleveland and surrounding neighborhoods. Faye is a founding member of the Cleveland CORE Ensemble. Under the direction of Raymond Bobgan, she has collaboratively created and performed in original works Fire on the Water (Part Four of the Elements Cycle), Red Ash Mosaic, Feefer Rising, and Rusted Heart Broadcast. As an installation artist, Faye has collaborated with Joan Hargate to direct and create performance/art installations When the She'll Broke – Workshop, She's Wearing White…, Royal Ann's Preserve, Echoless Shore, and Fellsalie. Faye is a 2014 Creative Workforce Fellow. She has been a featured panelist for Theatre Communications Group (TCG) Education Pre-Conference and has served on TCG Education planning committee. Faye is a graduate of Ecole Jacques Lecoq (Paris, France) and has performed in France and Portugal. She holds a BA from Bowdoin College (Brunswick, Maine) and trained with Cleveland's Inlet Dance Theatre. Faye is a Cleveland native.
---
Holly Holsinger (ENSEMBLE MEMBER)
Holly Holsinger has been a Cleveland theatre artist for over twenty years. Most recently, Holly toured to New Orleans and London with her solo show, Frankenstein's Wake, which she co-created with Raymond Bobgan. Other original works include Ancestra and Insomnia: The Waking of Herselves, co-devised and performed at CPT. Holsinger's work has been featured in Canadian Theatre Review, Theatre Journal, and in Lisa Wolford's book Grotowski's Objective Drama Research. She has performed throughout the United States, Canada, Romania, Belgium, and Brazil. Holly is an Associate Professor at Cleveland State University where she received a Distinguished Faculty Award, the University's top honor for teaching. She received an MFA in Acting from the University of California, Irvine and is a certified Associate Teacher of Fitzmaurice Voicework.
---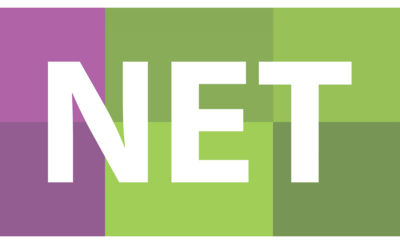 ---