---
Raymond Bobgan (Executive Artistic Director)
Raymond Bobgan creates new performances that are bold, multilayered, and highly physical through an ever-evolving ensemble process. Raymond's work has been seen in Romania, Brazil, Denmark, Serbia, South Korea, Turkey, the United Kingdom, and Canada, and has been featured in American Theatre magazine, Canadian Theatre Review, Theatre Journal, and in Lisa Wolford's book Grotowski's Objective Drama Research. Raymond has created many works for CPT including Dream Rust Workshop (a hypothesis project) for CPT and Kennedy Center's Arts Across America; Frankenstein's Wake with Holly Holsinger; Feefer Rising with Faye Hargate; Rusted Heart Broadcast; Insomnia: The Waking of Herselves with Holly Holsinger and Chris Seibert; and Blue Sky Transmission: A Tibetan Book of the Dead, co-produced by CPT and La MaMa ETC (Off-Broadway).
Raymond initiated the formation of Teatro Público de Cleveland, CPT's resident Latinx/a/o theatre company, Masrah Cleveland Al-Arabi مسرح كليفلاند العربي, a group dedicated to creating and performing theatre from Arabic-speaking communities, and Station Hope, a community arts festival exploring contemporary issues of social justice. Raymond founded the Student Theatre Enrichment Program (STEP), a job-training theatre program for teens, and co-created the Y-Haven Theatre Project with James Levin, which engages formerly homeless men in writing and performing theatre.
Raymond's research and creation group, Cleveland CORE Ensemble, created multiple Zoom shows, live movies, and hybrid performances during COVID-19 as part of the Hypothesis Exploration Project. They are currently working on a live performance art piece, Candlelight Hypothesis, which will premiere in April of 2022.
Raymond was the first recipient of the Cleveland Arts Prize in the discipline of Theatre. He is a two-time winner of the Creative Workforce Fellowship and a recipient of the Ohio Arts Council Fellowship. He is an alumnus of the Theatre Communications Group (TCG)'s Early Career Development Program for Directors, and of the National Theatre Artist Residency Program (Pew Charitable Trust and TCG). Raymond also received the Cisgender Ally Award at Cleveland's Transgender Day of Remembrance and Equality Ohio's Ally Award. In 2018, he was honored with the Cleveland Foundation's Homer C. Wadsworth Award and in 2017, his administrative leadership was recognized with The Governor's Award for the Arts in Ohio. In 2020 he was awarded the Father Frascati Neighborhood Champion Award.
Raymond was the President of the Board of Directors for the National New Play Network from 2018-2020 and he currently serves on the boards of Theatre Communications Group, Gordon Square Arts District Cleveland Improvement Corporation (Chair), and North American Cultural Laboratory.
This is Raymond Bobgan's 16th season in the leadership position at Cleveland Public Theatre.
216.631.2727 x202
---
Paige is a director, AEA stage manager, and theatre educator from Flint, Michigan. She holds a BFA in Theatre, with a focus in Directing from Michigan State University. With over 12 years of experience as a competitive gymnast, it's no surprise she found her niche in physical theatre, and is passionate about the physical, mental, and emotional accessibility and safety it offers in a theatrical process. During the pandemic, she began training as an intimacy choreographer through TIE (Theatrical Intimacy Education). Paige is also occasionally a playwright. In 2021 her play Tag received a virtual development process with Drafted; A New Play Workshop.  She's so glad to be with CPT and excited to be working with this wonderful community of artists. Some favorite credits include: Lungs (director, Kickshaw Theatre); Wrong River (stage manager, Flint Repertory Theatre); Dreamscape – the Collaboratory (director/devisor, Young People's' Theater); She Kills Monsters (producer/director, CHS Theatre Guild); Songs For a New World (stage manager; Flint Repertory Theatre); These Mortal Hosts (director, Williamston Theatre); Dr. Fox and the Impossible Cure for Death (stage manager, imaGEN Project –  Wharton Center for Performing Arts); Milvotchkee, Visconsin (stage manager, Kickshaw Theatre); The Wolves (stage manager, Flint Repertory Theatre); The Wonderful, Wacky Witches Podcast (director/audio editor, CHS Theatre Guild). 
216.631.2727 x206
---
melissa crum (Artistic and Education associate)
Melissa Crum is a Cleveland-based director, writer, performer, educator, and meaning maker. Focused on humor, heart, and vulnerable truth-telling, she creates with a messy sort of whimsy that explores the crevices, complexities, and contradictions of our shared human-ness. Melissa received the 2016/2017 Nord Family Foundation Playwright Fellowship through Cleveland Public Theatre (CPT), where she and co-writer & composer Caitlin Lewins developed Everything is Okay (and other helpful lies), a dark musical comedy. Everything is Okay (and other helpful lies) received a reading at the New York Musical Festival (NYMF) in the summer of 2019. Through this work, Crum and Lewins were finalists for the 2019 Mitten Lab. Melissa completed the 2013/2014 Joan Yellen Horvitz Director Fellowship at Cleveland Public Theatre, where she directed The Drowning Girls. Melissa has directed locally at Dobama Theatre, Talespinner Children's Theatre, and Cleveland Public Theatre. Melissa served as a Staff Teaching Artist with Playhouse Square, worked as an Actor-Teacher with Great Lakes Theater, and has been a Teaching Artist with The Cleveland Play House, The Musical Theater Project, Dobama Theatre, and is a member of the National Teaching Artist Guild. Melissa studied Directing Devised Theatre and Theatre Creation under the tutelage of Raymond Bobgan, and holds a BA in Theatre Arts from Cleveland State University. 
216.631.2727 x210
---
Kim Furganson (Director of Audience Engagement & Marketing)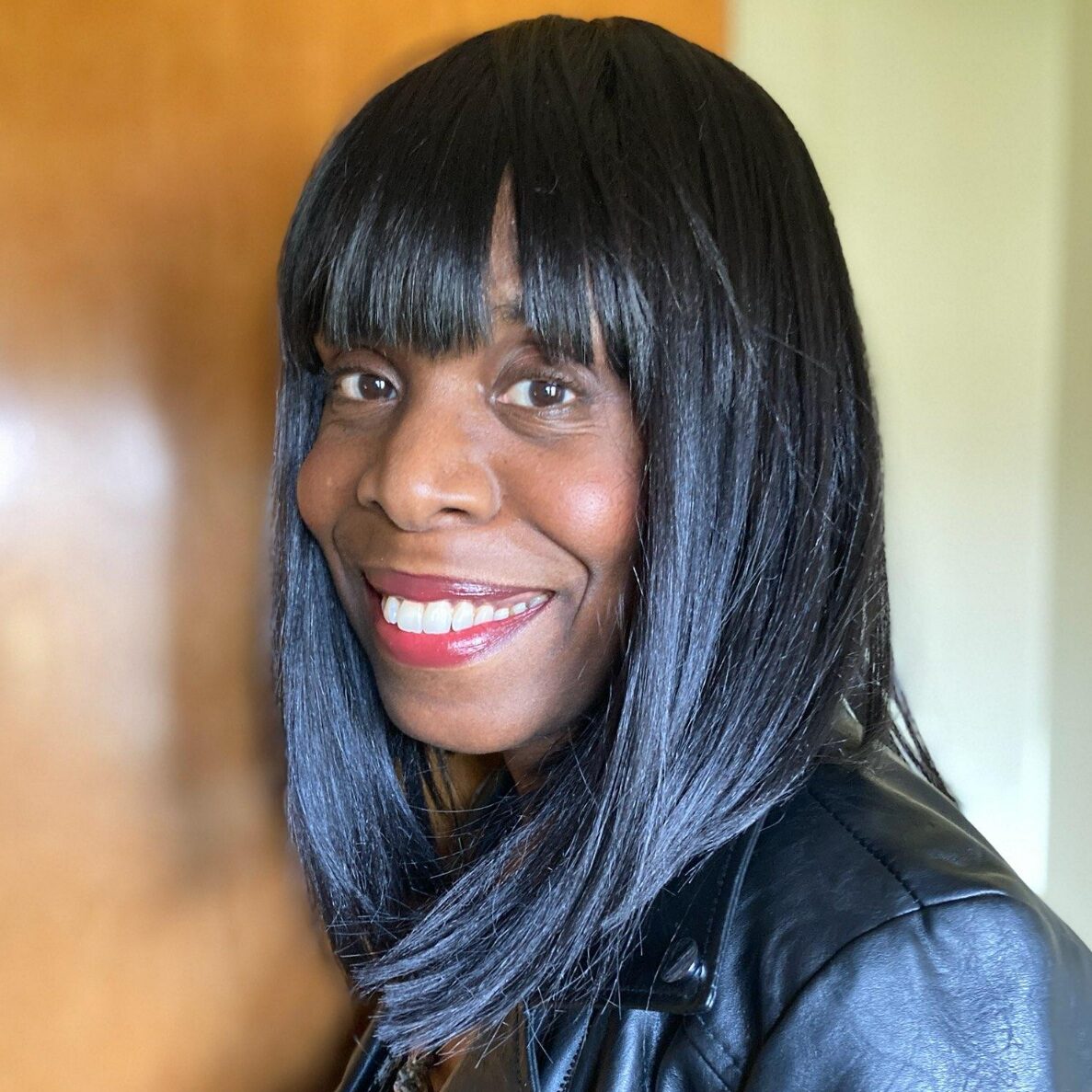 Kim Furganson was born in Shreveport, Louisiana, and grew up in the Cleveland area. She began her career in marketing at Cleveland Play House where she sold subscriptions and raised funds through their telemarketing campaigns, and eventually, worked her way up to Group Sales Manager. She recently returned home to the Cleveland area from Chicago, where she worked as Group Sales Manager; and, eventually, Director of Audience Development for Goodman Theatre. Kim was also a member of Goodman's Staff Evaluation Team for Future Labs, a program geared towards developing works by BIPOC writers. An indie film lover, she served on Gene Siskel Film Center's Black Harvest Film Festival Community Council for seven years. She is also a producer, songwriter, and playwright whose plays have been produced at Chicago Dramatists, Victory Gardens, The Den Theatre, Twenty Percent Theatre Company Chicago, and Karamu. She was also a member of Cleveland Play House's Playwrights Unit and is a graduate of Second City Training Center's Writing Program. She has a B.A. from Ursuline College in Fashion Merchandising with a concentration in Public Relations. When she's not focused on theater, she can be found trying new recipes, rooting for and/or agonizing over Cleveland sports teams, and traveling. Some of her favorite cities to visit are Melbourne, Rio, Salvador, London, Barcelona, San Antonio, and New Orleans. She is ecstatic to be a part of the Cleveland Public Theatre community and back in the CLE.
216.631.2727 x211
---
Georgina Galindo (Audience Engagement & Digital Strategy Manager)
Georgina is a native west side Clevelander. She graduated from the University of Toledo with a BA in International Business and Marketing. She was introduced to CPT through Teatro Público de Cleveland (TPC) and worked on TPC's 2019 production of La Gringa (Spanish) by Carmen Rivera and most recently on the 2022 production of The River Bride by Marisela Treviño Orta. She joined the CPT staff in January 2021 and is excited to help spread the word of all the diverse talent the Cleveland community has to offer. She is an avid traveler and has a goal to travel all of North, Central, and South America.
216.631.2727 x205
---
Ashante Green was born in Cleveland, Ohio, on the east side. While growing up, he attended the Cleveland School of the Arts, majoring in Photography and Theatrical Arts. He was introduced to Cleveland Public Theatre through Y-Haven, a program designed for men who are wanting and trying to get their lives back on course. He joined CPT in 2015 through the partnership between CPT and Y-Haven.
216.631.2727 x216
---
Denis has served as General Manager since 2007 but has worked in a variety of artistic and managerial positions at CPT since the fall of 2001. As General Manager, Denis acts as the financial manager for the theatre and is responsible for day-to-day operations and the facility. Denis was Director of the Y-Haven Theatre Project, one of CPT's adult outreach programs from 2006 to 2009. Other notable artistic roles include Associate Producer for CPT's original production, Blue Sky Transmission: A Tibetan Book of the Dead. Denis brings 15 years of theatre management and project management consulting to his role at CPT. A graduate of the Northwestern University School of Speech Theatre Program, Denis was Production Manager and then Associate Producer for San Francisco's acclaimed Pickle Family Circus. He later worked as Production Coordinator on feature films by Cleveland screenwriter Joe Eszterhaus including Telling Lies in America and Burn, Hollywood, Burn. Denis has served on the board of Network of Ensemble Theaters and Greater Cleveland Community Shares. Denis is also the creator of the ongoing performance investigation, The Poetry Psychic Project, which has appeared at CPT's Pandemonium. The Poetry Psychic Project is an intimate interactive performance which asks, "Can you find your fortune in a random poem?" Learn more at www.poetrypsychicproject.com.
216.631.2727 x208
---
Jabri Johnson (Patron Services  Associate)
Jabri is a theatre artist and Cleveland native, having grown up primarily in the west suburbs. He graduated from Bowling Green State University in 2018, earning a BA in Communications with a Specialization in Musical Theatre. At BGSU, he was heavily involved in live performances as an actor and a director. He also gained experience as an arts administrator leading the Musical Theatre Students organization (MuTS) as its Treasurer and President for three consecutive years. During and after his undergraduate career, Jabri completed an acting internship with The Barn Theatre School in Augusta, Michigan (2017), and partially completed an acting/teaching internship at Florida Studio Theatre in Sarasota, Florida (2018). After that, he developed his administrative and leadership skills outside of the theatre world, working with Starbucks, Marriott International, and the Cleveland Clinic. In 2022 he decided to return to the theatre world and became immediately drawn to CPT's mission and how it so directly serves the greater Cleveland community, especially in its youth outreach and education programs. He joined the CPT staff in July of 2022. Outside of theatre, Jabri is an avid lover of gaming, trying new food, discovering new music, and traveling. He's lived in Michigan, Florida, and Colorado and visited the United Kingdom. He hopes to visit Japan someday and explore the country for an extended period of time.
Selected acting credits to include: The Spongebob Musical at Blank Canvas Theatre (Sheldon J. Plankton); The Fantasticks at Near West Theatre (Hucklebee); Legally Blonde at The Brecksville Theatre (Nikos Argitakos); Reel Music at Florida Studio Theatre (Lead); The Threepenny Opera at BGSU (Tiger Brown); Newsies at The Barn Theatre (Specs); The Lion in Winter at The Barn Theatre (Geoffrey); Assassins at Near West Theatre (The Balladeer); and The Drowsy Chaperone at BGSU (Gangster #1).
216.631.2727 x215
---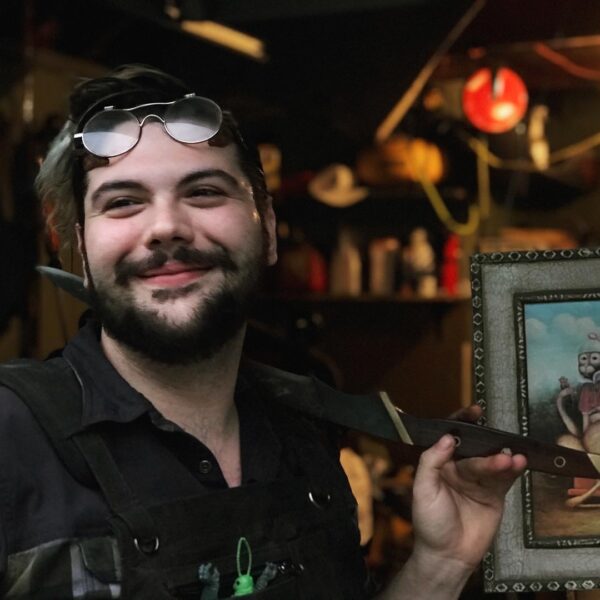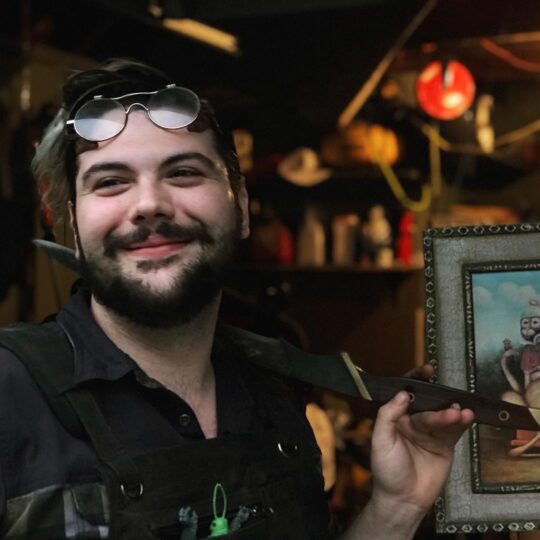 Nathan is a prop-maker, artist, and craftsperson from Cleveland, Ohio. He is a graduate of the Cleveland Institute of Art (2015), holding dual BFA degrees in Drawing and Sculpture. Prior to joining the CPT staff, Nathan was a freelance designer and fabricator within the film and theatre industry. Aspiring to be a true "Jack-of-all-trades" maker, his journey has taken him from working with stone sculptors in the mountains of New Mexico, to the heart of Philadelphia fabricating for theatre and the Philadelphia Flower Show. Along the way, he has created everything from sculpting creatures, fabricating sets and props, animatronics and puppets, to furniture, custom toys, and large-scale inflatables.
During the Covid-19 pandemic and the upset it caused within the entertainment industry, Nathan re-located back home to Cleveland, where he quickly fell in love with CPT. He also began a creative venture in late 2020 as a custom knife-maker under the name "Burley Fabulous Knives."
216.631.2727 x220
---
Greg is an arts administrator, performer, producer, and visual artist originally from Tallmadge, Ohio. They hold a BA in Communications with a Specialization in Musical Theatre from Bowling Green State University in Bowling Green, Ohio. As a performer, Greg has been seen on stages in theatres and theme parks all over the country, including: The Barn Theatre in Augusta, MI (Apprentice in 2013, 2014), Nebraska Theatre Caravan (the National Tour of A Christmas Carol, 2016), Cedar Point, Dutch Wonderland, and Busch Gardens Williamsburg (as Scrooge in Scrooge No More! 2015, 2017, 2018). Since 2015, Greg has been developing their love of arts administration by working in various Broadway and off-Broadway venues in New York City, most notably: The McKittrick Hotel (Sleep No More), the August Wilson Theatre (Mean Girls) and The Lyric Theatre (Harry Potter and the Cursed Child). They returned to Northeast Ohio with their husband during the COVID-19 pandemic to reconnect with the arts communities in the area. They immediately fell in love with CPT's commitment to connecting with the community and presenting new works that speak to the world we're living in now. They joined CPT staff in September 2021.
216.631.2727 x222
---
Obed Medina (Associate General Manager and Artistic Coordinator)
Obed Medina was born in Juarez, Chihuahua, Mexico, and raised in Southern California. He worked at the Oregon Shakespeare Festival for six seasons in Audience Development and Audience Services. He has been involved in all aspects of theatre for more than 20 years, mostly working as a producer and director with an emphasis on new play development. With his partner, Obed co-founded Askew Theatre Company in Los Angeles to highlight new and emerging playwrights of color. He was a member of the Alliance of Los Angeles Playwrights and the Los Angeles Stage Alliance as a member of the Ovation Award voting committee, a Southern California award for excellence in theatre. He has also served as a film and theatre reviewer for Edge Media Network, a national LGBTQ publication, and for Latino Review, a Los Angeles-based Latinx entertainment publication. Writing credits include collaboration with Finnish artist Tellervo Kalleinen on her project In the Middle of a Movie (2004) and Kingdom of Rain, a full-length play he wrote, produced, and directed for his undergraduate thesis. 
Obed is an art Equity 2015 National Facilitator Training cohort with a purpose to create and sustain a culture of equity, inclusion, and justice through arts and culture. He served on the board of the Jackson County Cultural Coalition board and the Ashland New Plays Festival. For several seasons, he was a script reader for Sundance Institute Theatre Lab Program and is currently a script reader for the Ashland New Plays Festival. A graduate of the University of California, Riverside, he earned his bachelor's degree in Creative Writing with Honors. 
216.631.2727 x223
---
Caitie H. Milcinovic (Director of Organizational Advancement)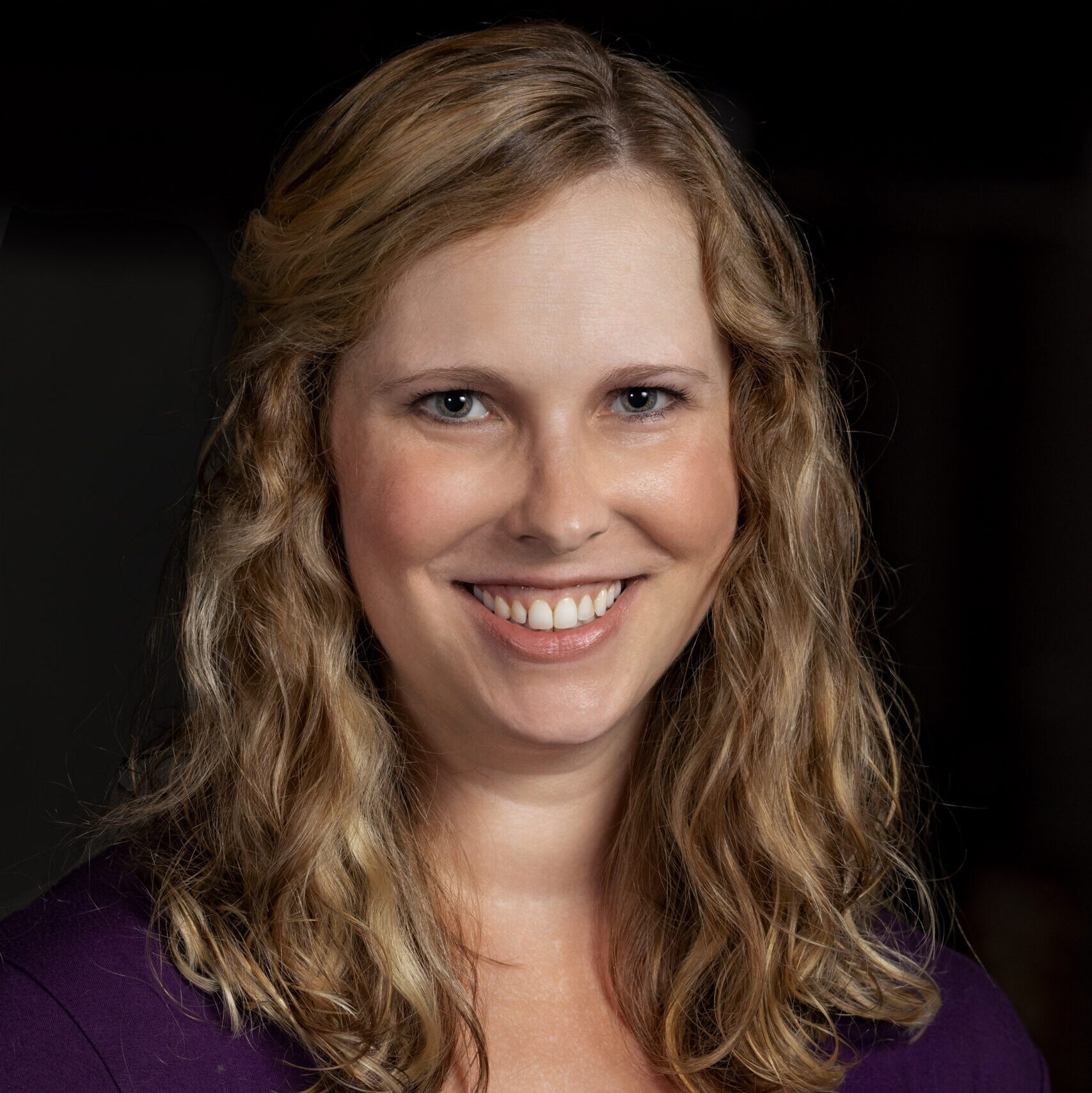 Caitie joined Cleveland Public Theatre's team in 2014. In her role as Director of Organizational Advancement, she is responsible for all fundraising for the theatre, accounting for over three-quarters of the organization's total revenue. This is her eighth year managing the fundraising effort for Pandemonium, which alone raises nearly 15% of the organization's annual revenue. Caitie conceived and produced CPT's Decade of Discovery event for donors and other stakeholders on April 1, 2016, to celebrate Raymond Bobgan's 10th Anniversary as Executive Artistic Director. Caitie also oversees the patron experience department, managed by CPT's Patron Services Manager. She is a member of the Class of 2016 for Cleveland Bridge Builders, a program of the Cleveland Leadership Center, and was recognized by Crain's Cleveland Business as part of their 2019 feature on "Notable Women in Nonprofits."
Prior to her arrival at CPT, she served as the Associate Managing Director of the Yale School of Drama / Special Events at Yale Repertory Theatre, including the Yale Institute for Music Theatre and the No Boundaries series of global performances. During her time at Yale, she also served as the Company Manager for Yale Rep, the Yale Fellow at Seattle Repertory Theatre, and the General Manager for the Yale Summer Cabaret Shakespeare Festival. Before going to Yale, she worked for three years as the Grants Writer for Center Theatre Group in Los Angeles. While in LA, she also worked part-time for Ensemble Theatre Company (ETC), a non-profit organization dedicated to serving the community through musical theatre and dance. She began as the Development Associate for ETC, then worked as the Associate Producer on a world premiere musical, joined the Board of Directors, became the Managing Director, and served as the Producer for Starmites. She holds a BA in Theatre from the University of Southern California, an MFA in Theatre Management from the Yale School of Drama, and an MBA from the Yale School of Management.
216.631.2727 x213
---
Zyrece Montgomery (Teaching Artist and Site Coordinator, CAN Academy)

Zyrece Montgomery is a performer and educator. She joined CPT full-time staff as Education Associate in June 2020 after having taught with CPT education programs Cleveland Act Now (formerly Brick City Theatre) and CAN Academy since 2017. Zyrece has had a leadership role with CAN Academy since its founding in 2018, leading program pedagogical practices, implementation, and visioning. Committed to creating compassionate learning spaces that center equity, empathy, and the celebration of one's authentic self, Zyrece has been creating uplifting educational experiences since graduating from Ohio University with her BFA in Theatre Performance. She taught fourth grade full-time with Druid Hills Elementary School in Charlotte, NC for Teach For America before returning to Cleveland in 2016. Upon her return, she served as Actor-Teacher with Great Lakes Theater for three consecutive seasons, performing, coaching, directing, and facilitating discussions with students in grades K-12 on English curriculum classical plays including Shakespeare, Tennessee Williams, Lorraine Hansberry, Arthur Miller, Dr. Seuss, and many more. Zyrece has participated in "Responding to Racism in a Clinical Setting" workshops with HCOM Cleveland Campus, acting out real-life scenarios of racism and sexism in a clinical setting, engaging in conversations with medical students on how to address issues in the moment and identify racism. A Cleveland native, she is a proud graduate of Cleveland School of the Arts. As a performer, Zyrece has performed with Cleveland Shakespeare Festival, Talespinner Children's Theatre, Dobama Theatre's Marilyn Bianchi Kids' Playwrighting Festival, Ensemble Theatre, and most recently with Cleveland Public Theatre when she portrayed Elaine Brown in excerpts from India Nicole Burton's original devised play, Panther Women: An Army for the Liberation. Notable roles in scripted work include: Beneatha in A Raisin in the Sun, Olivia in Twelfth Night, Friar Laurencia in Romeo and Juliet, Telemachus in The Penelopaid, Norma Jean in The Colored Museum, and Mayme in Intimate Apparel. Zyrece is SAFD Certified in rapier and dagger as well as hand-to-hand combat.
216.631.2727 x204
---
Hannah Joan Morgan (Grants Writer & Development Associate)
Hannah Joan joined the CPT team in October of 2021, bringing with her several years of experience supporting Cleveland area non-profits and creative arts events. She received her BA in Psychology with a minor in Art from Canton's Malone University in 2015, where she was also deeply involved in the Film and Theatre programs. In the following years, she served non-profit development in Cleveland's east side suburbs at Bellefaire JCB and at FutureHeights; she stayed connected with her love for the arts through her work at the Cleveland International Film Festival and the Cleveland Flea. As community needs changed in light of COVID-19, Hannah Joan joined with the Cuyahoga County Board of Health to help with administrative organization of vital Environmental Public Health Programs. She is thrilled to now be redirecting her energy to local art communities and non-profit initiatives at CPT, as it is a chance to honor both her love for theatre and her love for her city.
216.631.2727 x214
---
Carl Solether is a photographer, music video director, quilter, cat mom, friend, and aspiring homesteader. Primarily working on commercials and music videos as an assistant director in Los Angeles, Carl eventually ventured out to direct her own music videos. Entering the music industry opened many doors for shooting press photos and behind the scenes on tour. Carl took a quick pivot during the beginning of the pandemic and moved to NY to pursue a career as an Operations Manager at a contemporary art museum and is now the Operations Manager at CPT. 
After 11 years of traveling the country working in different sectors of the art world, Carl has finally returned home to Cleveland, a place close to her heart. Aside from work, Carl is an avid crafter and reader and is currently focusing her free time on permaculture, carpentry & pottery! 
216.631.2727 x224
---
Nicole Sumlin is an actor, singer, director, writer, producer, and educator. She served as Vocal Music Director for choral ensembles, Musical Director and Assistant Director for theatre productions, and ELA educator for thirteen years in Wheaton, IL, Mansfield, Ohio, and South Euclid, Ohio. In 2014, she was named Educator of the Year by the Ohio PTA Board's 11th District. In 2016, she shifted her focus to performing arts instruction and clinician work with area choruses and theatre ensembles (including the Dazzle Awards at Playhouse Square, Cleveland Metropolitan School District's All-City Musical, and Shining Star CLE) while continuing to perform in Cleveland and New York City. She recently served as Academy and Curriculum Manager at Cleveland Play House, where her responsibilities included managing its Theatre Academy and Summer Academy, as well as crafting and implementing professional development and audience engagement programs. In 2019, Nicole was awarded Best Actress in a Musical by the Cleveland Critics Circle for her performance as Billie Holiday in Lady Day at Emerson's Bar and Grille at Beck Center for the Performing Arts. New York City performances include: Medusa (Medusa), Zu (Project Tiresias), Judge Jill Joyce (How to Be a Winner), and Columbiner (ReB+VoDkA+Me). Regional performances include: Breakout Session (or Frogorse) at Cleveland Public Theatre (Jessica Moore); Rastus and Hattie, also at CPT (Needra); A Raisin in the Sun at Ensemble Theatre (Ruth Younger); Treasure Island at Ohio Shakespeare Festival (Long John Silver); Memphis at Cain Park (Felicia); Children of Eden at French Creek Theatre (Eve/Mama Noah); The Music Man at Cain Park (Marian Paroo); Caroline or Change at Tantrum Theater (The Washing Machine); Minton's Place at Cleveland Play House (Jennifer/Ensemble); Lines in the Dust at CPT (Denitra Morgan); Bourbon at the Border at The Maltz Museum (May); Songs for the Asking at Playhouse Square (Vocalist/Co-Creator); Mr. Burns, A Post-Electric Play at CPT (Jenny/Bart); Violet at Lakeland Civic Theatre (Lula Buffington); and A Civil War Christmas at Dobama Theatre (Elizabeth Keckley). Her cabaret show, Sing It All, debuted at The Bop Stop in 2018. She and her husband Eugene created Beauty for Ashes, a project celebrating their rich family history, which debuted at CPT's Station Hope in 2016 and was remounted for the 2020 Station Hope virtual event. She has also been seen at The Fine Arts Association, Orchard Arts Project, Near West Theatre, Mercury Theatre Company, MOCA-CLE, Nighttown, and Severance Hall. She is a graduate of Wheaton College (IL) and studied voice at Wheaton College Conservatory of Music. She is a proud AEA member.
216.631.2727 x203
---
ANASTASÍA UROZHAEVA (Interim Assistant to the Executive Artistic Director)
Anastasía is a Russian actress living in Cleveland who has performed with Cleveland Public Theatre since Entry Point 2018.She appeared in When the She'll Broke by Faye Hargate. Her credits include Dialogue Dance Company performance 1518 that toured in Russia, Whisper's Thread (Pandemonium 2018: Labyrinth of Desire), Crevice, Moth, & Star (Ohio City Street Festival 2018), Cuerpo de Mujer, Alma de Diosa (Teatro Público de Cleveland, ¡OBRAS EN EVOLUCIÓN! A Festival of New Play Readings 2018), Masks of Flight (creation rehearsals), Fire on the Water, Crevice, Moth, & Flame (Pandemonium 2019: Alchemy), Awakenings: A Virtual Gala (Pandemonium 2020: Awakenings), Dream Rust Workshop (a hypothesis project), Dragon Hypothesis, When the Seed Opens (Pandemonium 2021: The Break of Dawn). Anastasía attended Cleveland State University, where she majored in Theatre Arts and studied Spanish. After graduating, she has primarily performed at Cleveland Public Theatre, collaborating and working in new play development. In addition, Anastasía has taught and assistant directed for acting education programs, including being Assistant Director of Global Teen Performance Project at CPT and Teaching Artist for STEP and Brick City Theatre. In 2019, she traveled to Moscow, Russia, with Professor Holsinger to work on an acting master class exchange with student actors of Raikin School of Theatre (Satyricon Theatre).
---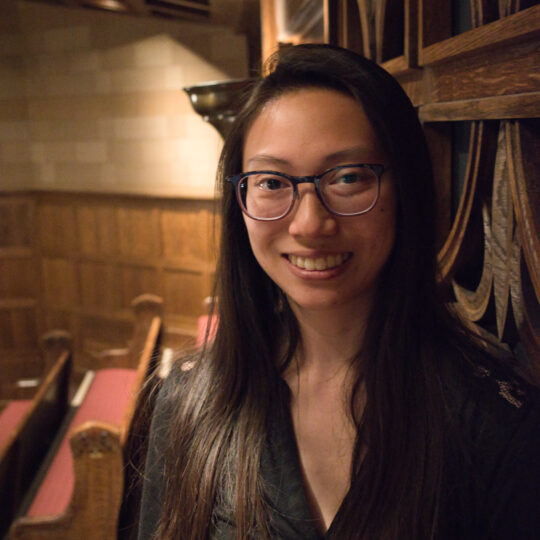 Amy joined Cleveland Public Theatre in May 2021 and assists with accounting and human resources tasks and initiatives. Prior to joining CPT, Amy served in various production roles at the Maltz Performing Arts Center at Case Western Reserve University, a popular lecture venue, hosting events featuring John Grisham, Soledad O'Brien, and Levar Burton. She supported major productions from Cleveland arts organizations like the Cleveland Jazz Orchestra, Cleveland Opera Theater, and many others through the Silver Hall Concert Series. As Stage Manager, Amy was also responsible for managing the Student Employment program, where she trained students at Case Western in video and audio operation and production, enabling the virtual 2020-2021 LIVE! (streamed) @ Silver Hall streaming series which raised over $17,000 for local Cleveland artists. Amy's sound design and stage management credits include productions by the CWRU Footlighters and Players' Theatre Group, Wildwood Summer Theatre, and Damascus Theatre Company.
216.631.2727 x212
---
Click here to view Cleveland Public Theatre's Resident Artists and Part-time or Auxiliary Staff.
---

---
BOARD OF DIRECTORS
*serves on the Executive Committee
Philip M. Oliss (President)*
Phil Oliss has served on CPT's Board of Directors since 2008 and is currently serving his second term as Board President. Phil is a partner in the Business and Tort Litigation group at global law firm Jones Day, where he represents the firm's clients in complex litigation. Phil received his Bachelor's Degree from the Ohio State University and his law degree from the University of Cincinnati. Phil is married to Rachel McQuade Oliss, also a lawyer, and has three sons; Gabriel, Brendan, and Aidan.
---
Kevyn R. shaw (vice President)*
Kevyn R. Shaw is Manager of Policy & Corporate Affairs for the Cleveland Airport System. In this role he manages the local, state, and federal legislative agendas for the department. Prior to joining the Airport System, Kevyn worked in the City of Cleveland's Department of Finance as a project coordinator where he successfully oversaw the City's Management & Efficiency Study, which assessed how the City could more effectively deliver services. Kevyn graduated from Wright State University with a Bachelor's Degree in political science. In his free time, he enjoys reading, politics, and sports; is an outspoken advocate for the city of Cleveland; and was a member of the African American Cultural Garden Task Force, which was given the honor of helping to build the garden.
---
Joanne Montagner-Hull (Treasurer)*
Joanne has over 30 years of extensive experience improving the profitability and effectiveness of organizations large and small through business process improvement. Having worked with various types of organizations, from Fortune 500 high-tech firms to the creative staffs of entertainment firms such as Motown Records and Disney, she has established a track record of success through staff and team development, combined with cost control and process effectiveness. Joanne is a CPA/Consultant who has owned and operated a firm here in Ohio since 1996. She also had a similar firm in Southern California. Previously, she spent six years as a corporate tax specialist, and then branched into private industry as a controller and chief financial officer. Joanne has a Bachelor's Degree in Accounting from Cleveland State University.
---
tiffany r. wright (Secretary)*
Tiffany is a native of the Cleveland area. She received her bachelor's degree in Psychology and African American Studies from the University of Virginia where she developed her passion for working as an advocate for families, especially children. She received her law degree from Cleveland-Marshall College of Law at Cleveland State University. After several years in private practice as a solo practitioner, she accepted a position at Cuyahoga Metropolitan Housing Authority where she currently serves as Assistant General Counsel. Tiffany is licensed to practice law in Ohio and the United States District Court for the Northern District of Ohio. Her most important and exciting position is that of mother to two sons, Trey and Kayden. In addition to CPT, Tiffany serves on the Board of Directors of Global Ambassadors Language Academy, an exciting dual language immersion school on Cleveland's West Side with both Spanish and Mandarin language programs. She also serves on the Board of Spirit of Excellence, Inc., which supports individuals with developmental disabilities. Tiffany loves traveling with her family as well as exploring all of the wonderful local things that Northeast Ohio has to offer.
---
Andrew Watterson (Development Chair)*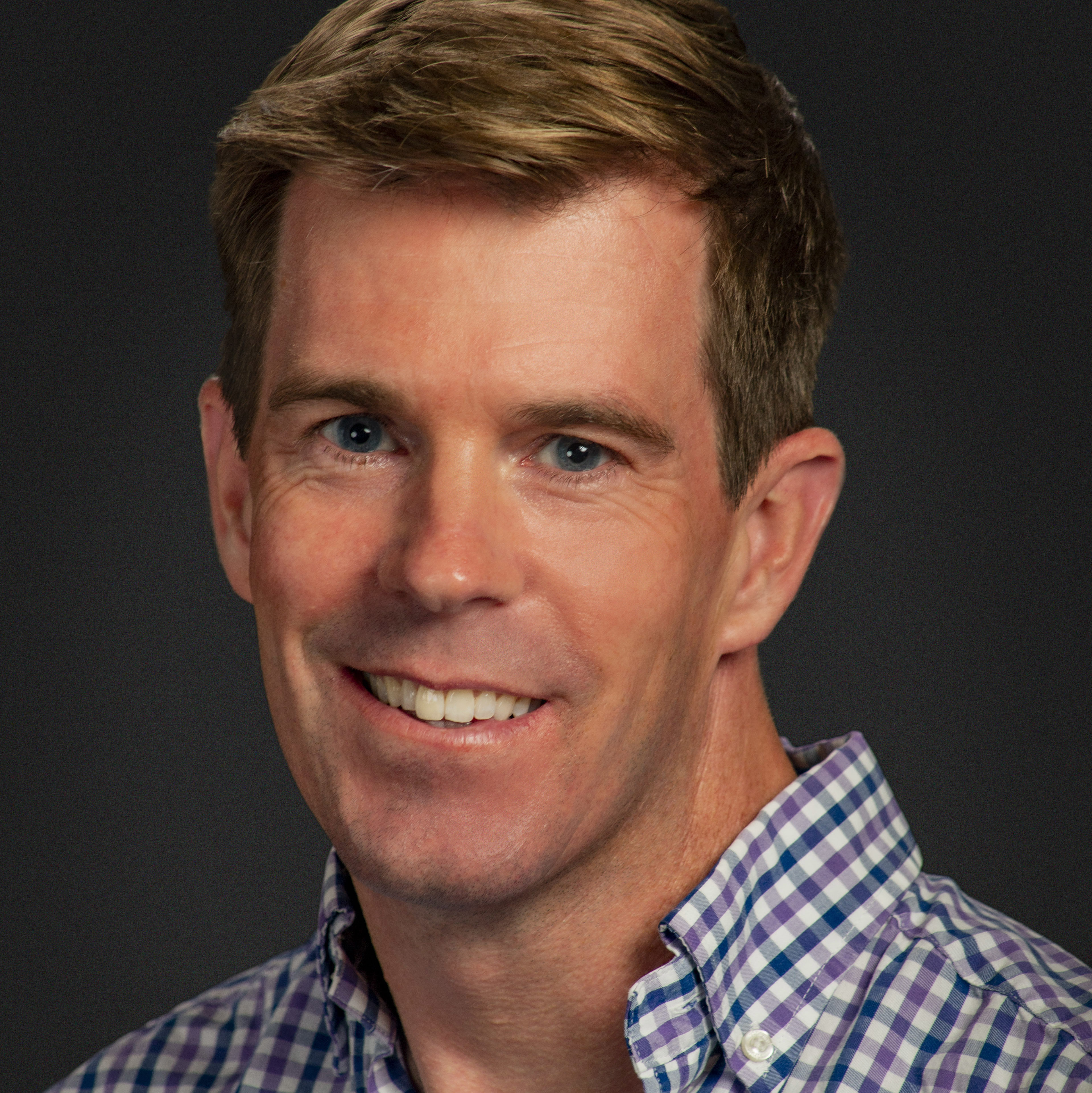 Andrew is President and Founder of Blue CSR Strategies, a corporate responsibility consulting firm located in Cleveland, Ohio. Andrew is an experienced sustainability and corporate responsibility practitioner who leverages his expertise in corporate responsibility and organizational development to guide organizations toward creating a positive impact on society, people, and the planet, while creating positive financial returns. Previously Andrew served as Sustainable Value VP at GOJO Industries, Senior Vice President and Head of Sustainability for KeyBank, Senior Consultant at BrownFlynn, and the First Chief of Sustainability for the City of Cleveland.
---
KRISTOFER SPREEN (Governance chair)*
Kris has served on the Board of Directors of Cleveland Public Theatre since 2010 and is the current Board Vice President. He is a Partner in the Corporate and Capital Markets group at the law firm of Calfee, Halter & Griswold LLP, where he counsels public and private companies on corporate, securities, and governance matters. A native of the Seattle area, Kris settled in Cleveland in 2004 and quickly gained an appreciation of the city's vibrant arts and culture. He was drawn to CPT by its thought-provoking and cutting-edge work, the intense dedication of its leadership and staff, and the key role that CPT has played in the revitalization of Cleveland's Gordon Square neighborhood. In serving on the Board, Kris is proud to contribute to the growth and success of CPT and the artistic community in his adopted hometown.
---
CINDY MARX (Nominating Chair)*
Cindy is a lifelong patron of the arts and has been on the Board of CPT since 2014. She is the Practice Manager and Patient Coordinator at Raj Plastic Surgery. Cindy is a Vice-Chair to Shontel Brown of the Cuyahoga County Democratic Party, sits as an ally on the Board of Cleveland Stonewall Democrats, and is a Board member of the Lakewood Arts Festival. She lives in Lakewood with her husband, Jake. Cindy was integral in introducing and passing Lakewood's Human Rights Ordinance when she served as a Lakewood City Council member. She has been a staunch advocate for progressive causes throughout her life and finds CPT's mission to "raise consciousness and nurture compassion" while creating social change aptly fits her personal beliefs.
---
Dr. Ronnie A. Dunn
Dr. Ronnie A. Dunn is the Executive Director of The Diversity Institute and an Associate Professor of Urban Studies at Cleveland State University. As the director of The Diversity Institute, he is responsible for conducting research, providing training, and developing and advocating for policies and practices that enhance diversity, equity, and inclusion across the university and throughout the broader community. He is also the director of the Diversity Leadership and Change Management Program, the oldest diversity management master's degree program in the country. Dr. Dunn is an urban sociologist whose research interests and publications to date have focused on race, ethnicity, and the criminal justice system; police accountability and police-community relations; and racial and ethnic disparities in health and education, with particular expertise in racial profiling. He has recently joined the Cleveland Police Monitor Team, serves on the statewide advisory board on Community-Police relations responsible for establishing statewide minimum policing standards, and was also appointed to the Ohio COVID-19 Minority Health Strike Force by Governor Mike DeWine.
---
Lindsie Everett
Lindsie Everett is the Director and Assistant General Counsel of Intellectual Property at Signet Jewelers. She has significant experience with managing domestic and international trademark portfolios, finding creative solutions to address social media enforcement, FTC compliance, and copyright protection. She has held previous positions at Dinsmore & Shohl LLP, McDonald Hopkins LLC, and Roetzel & Andress. Lindsie holds a B.A. in Pre-Law/Psychology from the University of Dayton, a Certificate in Entertainment Law from the Cleveland State University Cleveland-Marshall College of Law, and a J.D. and Intellectual Property Certificate from the University of Akron School of Law. In addition to her service with Cleveland Public Theatre, Lindsie serves as a board member of the Ohio chapter of the Filipino Lawyers Association, and previously served on the associate board of Pathway Caring for Children and the board of trustees of the YMCA of Greater Akron.
---
Ken greaney
Ken Greaney is a Vice President and Banker with the J.P. Morgan Private Bank in Cleveland, Ohio. In this role, Mr. Greaney and his team provide individuals, families, public and private foundations and endowments in the region with comprehensive wealth management strategies, ongoing guidance and customized plans to address their balance sheet needs. Before joining J.P. Morgan, Mr. Greaney served as a Vice President and Wealth Advisor at Key Private Bank, Key Bank's trust company and fiduciary wealth management group. He worked with a team of advisors who delivered customized financial advice to high-net-worth clients and their families. Prior to this, he was a Regional Vice President with Fisher Investments in their Private Client Group. Early in his career, Mr. Greaney worked in the Private Asset Management Group of Bank One when it merged with J.P. Morgan. Mr. Greaney earned his Bachelor of Science from Miami University School of Business Administration.
---
Omar Kurdi
Omar Kurdi is the CEO of Friends for Life Rehabilitation Services, an agency that provides services to adults with developmental disabilities. Omar holds a Master's degree in Public Administration from Indiana Wesleyan University, and a Bachelor of Arts in International Relations, Middle Eastern Studies, and Arabic Studies from Cleveland State University. Outside of work, Omar is a published author and poet with a passion for music, theatre, and travel. Omar's favorite sports team is Real Madrid. Omar is an Advisory Committee and Ensemble member of Masrah Cleveland Al-Arabi مسرح كليفلاند العربي, a project of Cleveland Public Theatre. Masrah Cleveland Al-Arabi مسرح كليفلاند العربي is a newly-developed theatre company that aims to connect with the Arabic-speaking communities in Cleveland. Omar joined the Cleveland Public Theatre Board of Directors in spring 2019.
---
Robert Addison Lampley
Born and raised in Chicago, Illinois, attained a Bachelor of Arts in Communication at the University of Illinois at Urbana-Champaign and Juris Doctor at the University of Wisconsin Law School. He is currently a Staff Attorney in the Office for Civil Rights at the U.S. Department of Education. Previously, he served as the Assistant Director of the Office of Civil Rights and Institutional Equity at Central Michigan University. He began my career as an Assistant State Public Defender for the Office of the Wisconsin State Public Defender. In the community, he is deacon and member of the Board of Trustees at Mt. Zion Congregational Church UCC and member of the Cleveland Heights Racial Justice Task Force.
---
Patricia Harusame Leebove
Patricia has been on the CPT board since 2006 and serves on the Governance Committee. She is Director of Enterprise Business Systems (EBS) in the Outdoor Products Group (OPG), a division of Stanley Black and Decker headquartered in Cleveland. In her role, she plans and executes large-scale, cross-functional process and technology transformation. With an MA in English and MBA in Supply Chain and Operations Management, she happily serves on the 'Kitchen Table' advisory committee to Career Services at Cleveland State University and is a mentor with College Now. On the board of the Cleveland Rowing Foundation (CRF), she leads the Outreach Committee for the Western Reserve Rowing Association (WRRA) focusing on community rowing with the Cleveland Metropolitan School District (CMSD), Visually Impaired, and Veterans' rowing teams.
---
Natoya J. Walker Minor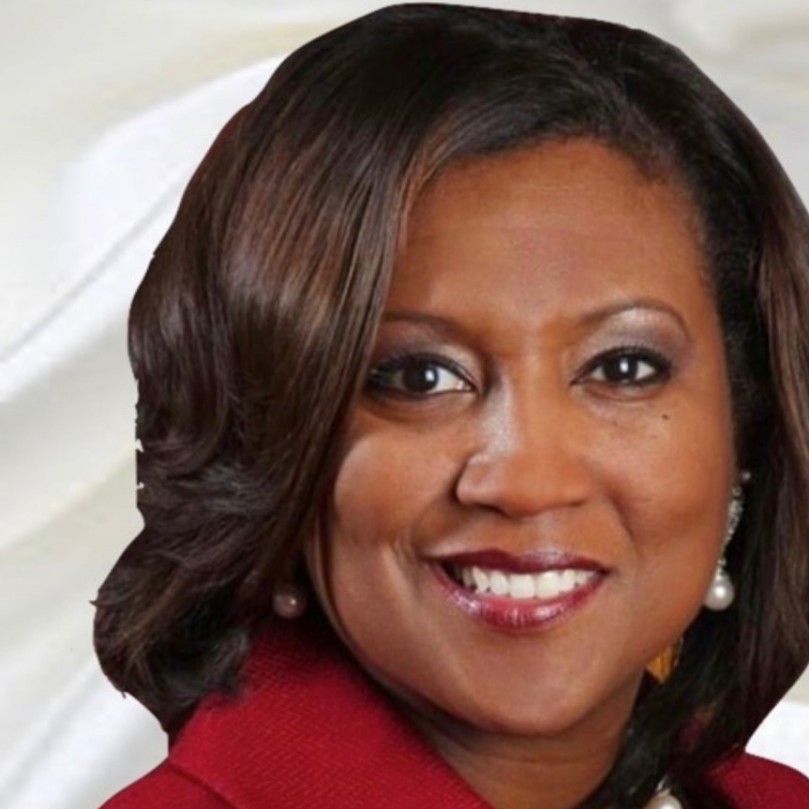 Natoya J. Walker Minor serves as Deputy General Manager of Administration and External Affairs for the Greater Cleveland Regional Authority (RTA). She brings 30 years' experience working in external affairs and public administration in positions of increasing responsibility, most recently as the Chief of Public Affairs for the City of Cleveland. She has provided strategic leadership, policy, and operational direction for multiple departments within the City of Cleveland since 2006, where she first served as Special Assistant to the Mayor, Public Affairs until 2008. She then became Deputy Chief, Operations & Interim Director in the Office of Equal Opportunity from 2009 to 2010 before being appointed Chief of Public Affairs. She holds a bachelor's degree in Political Science from the University of Toledo and earned a Master of Public Administration as a National Urban Fellow from City University of New York. She is currently pursuing a Doctorate of Executive Leadership from the University of Charleston, WV.
---
Daniel Petricig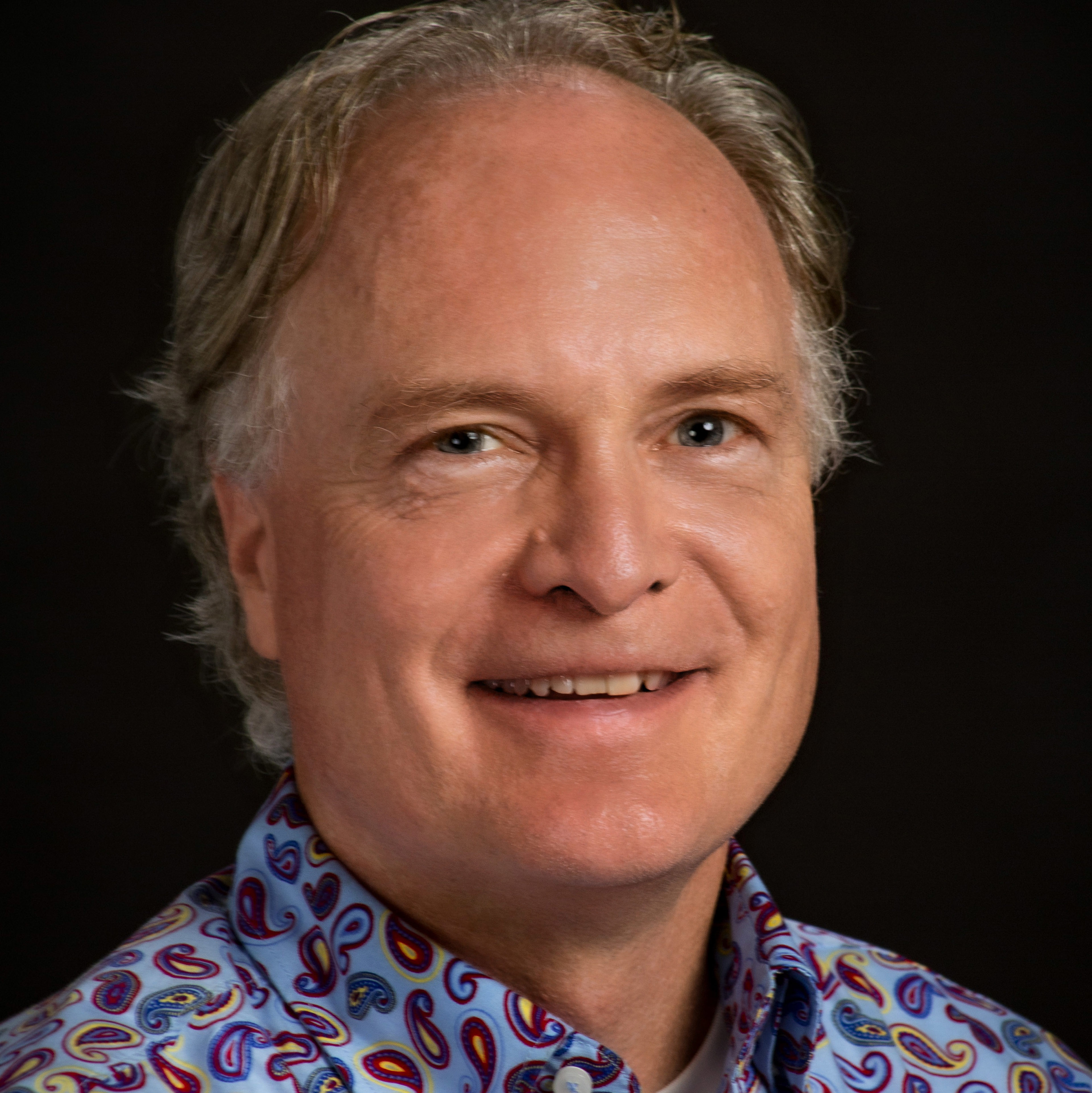 Daniel Petricig has nearly 40 years of experience as a business analyst and programmer in Cleveland. After receiving his BS from Case Western Reserve University, he began working with KeyBank (then Ameritrust) as a programmer and is now a technical analyst working in the commercial payments area. Dan is CPT's longest-serving Board member and lives in Cleveland's Tremont neighborhood with his wife, Greta.
---
Michael Varvaro
Michael Varvaro is passionate about connecting people with the KeyBank brand. An over two-decade veteran of Marketing at KeyBank, Michael's career included a hiatus to study at Parsons School of Design. He returned to continue his career at Key and help drive value for the company through Marketing. As SVP, Director of Creative & Media, he works to give clients the opportunity to engage with Key in ways that are meaningful, personal, and authentic. Proud to call the Gordon Square neighborhood of Cleveland home, Michael supports various local organizations including the Cleveland International Film Festival and G2H2, an LGBTQ+ networking group that he has led for over a decade. He has also served on the board and co-chaired the Marketing Committee of Gay Games Cleveland + Akron, and currently leads KeyBank's LGBTQ+ Employee Resource Group. In his free time, Michael enjoys travel, food, and the arts.
---
Matthew Wilhelm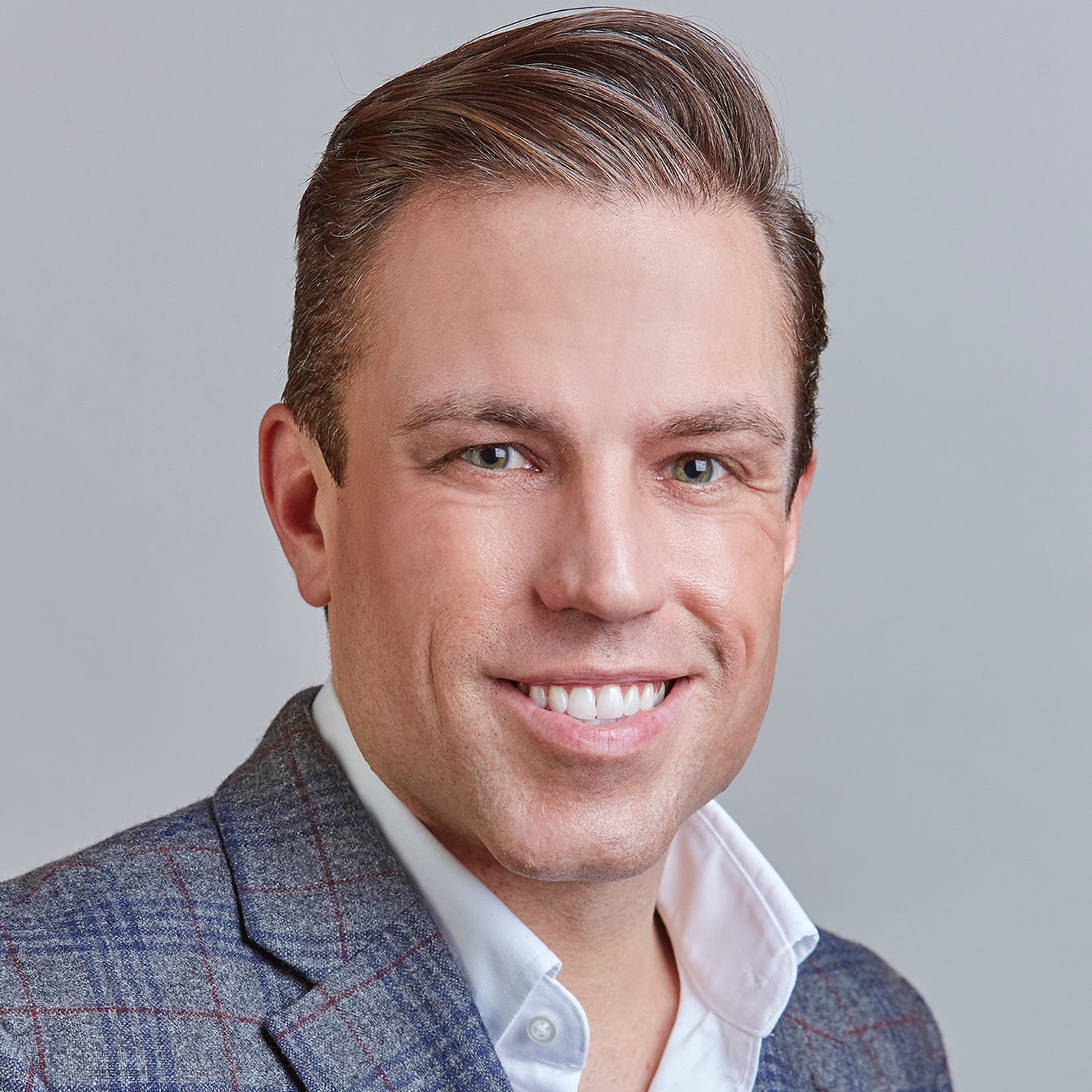 Matt Wilhelm is a Business Development Director at PricewaterhouseCoopers (PwC) where he is responsible for building and maintaining client relationships for the firm's priority accounts regionally across the industrial products, financial services, and consumer markets sectors. Prior to joining PwC, in 2008 Matt started an IT services group focused on the compliance needs of community banks and credit unions in the Midwest and mid-Atlantic. Later, he successfully sold that company. With this as a backdrop, Matt enjoys bringing an entrepreneurial spirit to his work at PwC and also to community volunteering and non-profit Board positions such as Cleveland Public Theatre. Matt and his fiancé Serhiy live in the Gordon Square neighborhood with their pitbull, Mister Dog. They enjoy spending time with family and friends, being tourists in Cleveland, being tourists outside of Cleveland, eating (all the food), and staying active.
---
Marcia W. Levine (Emeritus board Member)
Marcia dedicated over a decade to CPT's Board, including 4 years as President. She spent her professional social work career at Jewish Family Service Association of Cleveland. Before her retirement, she served as Associate Executive Director following assignments as director of staff education, capital campaign coordinator, staff supervisor, and therapist. A graduate of Northwestern University and Case Western Reserve University's Mandel School of Applied Social Science, Marcia has been active with a multitude of organizations in Greater Cleveland. Past Board service includes Divorce Equity, Women's Community Foundation of Cleveland, WCPN-FM, ACLU Cleveland Chapter, Cuyahoga Community College, Cleveland College of Jewish Studies, Through the Flower, and The Mt. Sinai Health Care Foundation. Today she serves on the visiting committee for CWRU-MSASS, is on the Board of Directors of Corporate Accountability International, and maintains volunteer leadership roles with Social Venture Partners, the Jewish Federation of Cleveland, and Greater Cleveland Congregations.