---
For staff contact information and extensions,
visit our Contact Us page.
---
Raymond Bobgan (Executive Artistic Director)
Raymond Bobgan creates new performances that are bold, multilayered, and highly physical through an ever-evolving ensemble process. Raymond's work has been seen in Romania, Brazil, Denmark, Serbia, South Korea, Turkey, the United Kingdom, and Canada, and has been featured in American Theatre magazine, Canadian Theatre Review, Theatre Journal, and in Lisa Wolford's book Grotowski's Objective Drama Research. Raymond has created many works for CPT including Dream Rust Workshop (a hypothesis project) for CPT and Kennedy Center's Arts Across America; Frankenstein's Wake with Holly Holsinger; Feefer Rising with Faye Hargate; Rusted Heart Broadcast; Insomnia: The Waking of Herselves with Holly Holsinger and Chris Seibert; and Blue Sky Transmission: A Tibetan Book of the Dead, co-produced by CPT and La MaMa ETC (Off-Broadway).
Raymond initiated the formation of Teatro Público de Cleveland, CPT's resident Latinx/a/o theatre company, Masrah Cleveland Al-Arabi مسرح كليفلاند العربي, a group dedicated to creating and performing theatre from Arabic-speaking communities, and Station Hope, a community arts festival exploring contemporary issues of social justice. Raymond founded the Student Theatre Enrichment Program (STEP), a job-training theatre program for teens, and co-created the Y-Haven Theatre Project with James Levin, which engages formerly homeless men in writing and performing theatre.
Raymond's research and creation group, Cleveland CORE Ensemble, created multiple Zoom shows, live movies, and hybrid performances during COVID-19 as part of the Hypothesis Exploration Project. They are currently working on a live performance art piece, Candlelight Hypothesis, which will premiere in April of 2022.
Raymond was the first recipient of the Cleveland Arts Prize in the discipline of Theatre. He is a two-time winner of the Creative Workforce Fellowship and a recipient of the Ohio Arts Council Fellowship. He is an alumnus of the Theatre Communications Group (TCG)'s Early Career Development Program for Directors, and of the National Theatre Artist Residency Program (Pew Charitable Trust and TCG). Raymond also received the Cisgender Ally Award at Cleveland's Transgender Day of Remembrance and Equality Ohio's Ally Award. In 2018, he was honored with the Cleveland Foundation's Homer C. Wadsworth Award and in 2017, his administrative leadership was recognized with The Governor's Award for the Arts in Ohio. In 2020 he was awarded the Father Frascati Neighborhood Champion Award.
Raymond was the President of the Board of Directors for the National New Play Network from 2018-2020 and he currently serves on the boards of Theatre Communications Group, Gordon Square Arts District Cleveland Improvement Corporation (Chair), Ohio Citizens for the Arts, and North American Cultural Laboratory.
This is Raymond Bobgan's 16th season in the leadership position at Cleveland Public Theatre.
---
India Nicole Burton is an actress, director, playwright, devisor, and producer. She is a native of Akron, OH, and graduated from The University of Akron in 2011 with a BA in Theatre Arts with an emphasis on performance. Upon graduating, India founded Ma'Sue Productions, an African American theatre company located in Akron. She has directed, produced, and performed in several of Ma'Sue's plays and was co-artistic director until 2015. India recently ended a virtual national tour of American Dreams by Leila Buck in 2020, where she played the role of Briana Coffman. She originated this character when it had its world premiere at Cleveland Public Theatre in 2018.  India's directing credits include for colored girls who have considered suicide / when the rainbow is enuf (Heads Up Productions), The Laramie Project (Heads Up Productions), Daybreak's Children (Ma'Sue Productions), A Happening on Imperial (Ma'Sue Productions), Fire on the Water (Cleveland Public Theatre, co-directed); Panther Women: An Army for the Liberation (in development at Cleveland Public Theatre), "inside out" by Francisca Da Silveira (Company One, as part of their C1: Inauguration project), Welcome to the Taj Mahal (Motel) by Riti Sachdeva at The Playwrights Center (Workshop). India's assistant directing credits include the 2014 production of The Color Purple at Karamu House, A brownsville song (b-side for tray) at Dobama Theatre, and Cleveland Public Theatre's Barbecue and Good at Heart, featured in BorderLight International Theatre + Fringe Festival. India is a board member for New World Performance Lab, a two-year recipient of the NNPN Producer in Residence program for Cleveland Public Theatre, and a 2021 recipient of the NNPN Bridge Program grant. She was also a cast member of American Dreams, which was nominated for a Drama League Award in 2021. India is currently receiving her MFA in playwriting from The University of Nebraska's Creative writing program.
---
Allyse Corbin (Interim Education Associate)
Allyse is a photographer, visual artist, actress, and educator based in Cleveland. She has been working with Cleveland area youth as a theatre teaching artist for the last three years. Prior to joining Cleveland Public Theatre's Education Team, Allyse was a teaching artist with Cleveland Play House's CARE (Compassionate Arts Remaking Education) Program and Breakthrough School's Pandemic Pod Initiative. Allyse finds fulfillment in arts-integrated learning and has worked alongside organizations such as CITYstage in Los Angeles and Artists Striving to End Poverty in Homestead, Florida, New York City, and Tamil Nadu, India. Allyse holds a Communication Arts Degree with a focus in Rhetoric from Washington & Jefferson College, where she was an actress, director, and radio artist. She has also held various positions with film festivals around the country, including the Hollywood Film Festival, the Beloit International Film Festival, and the Chagrin Documentary Film Festival. As a third grader, Allyse began acting with the Cleveland Youth Theatre right down the street from CPT. Most recently, she enjoyed performing on the CPT stage as Jupe in Fairy Tale of Kings in Entry Point 2019. Before joining CPT full time in March of 2021, Allyse served as a Substitute Teaching Artist for Cleveland Act Now (CAN) Academy and enjoyed working at special events like Pandemonium 2019 and the BorderLight Theatre Festival.
---
Nicole Futoran is an actor, musician, and development professional. In her work with Cleveland Public Theatre, Nicole manages communications with donors and sponsors and is deeply involved in the organization of guests, sponsor benefits, restaurants, and volunteers for CPT's annual fundraising gala, Pandemonium. She has performed with Cleveland Opera Theater in Le nozze di Figaro, Madama Butterfly, La Traviata, and La Bohéme and with Oberlin in Italy in Cosí fan tutte. She has also been featured throughout Ohio as a concert soloist and church musician, most recently at Old Stone Church and The Cathedral of St. John the Evangelist. She holds a BA in Vocal Performance with a Certificate in Vocal Pedagogy from Marietta College and an MM in Vocal Performance from Ohio University. She is a member of the 2021 Winter class of Cleveland Leadership Center's Civic Leadership Institute. In her spare time, she enjoys volunteering and has worked with the Cleveland Rape Crisis Center, Breakthrough Collaborative Greater Cleveland, and College Now Greater Cleveland, and has marched with Pride in the CLE.
---
Georgina was born and raised in Cleveland, OH. She graduated from the University of Toledo with a BA in International Business and Marketing and a minor in Spanish. She was introduced to CPT through Teatro Público de Cleveland (TPC) and worked on TPC's 2019 production of La Gringa (Spanish) by Carmen Rivera. She joined the CPT staff in January 2021 and is excited to help spread the word of all the diverse talent the Cleveland community has to offer. She is an avid traveler and has a goal to travel all of North, Central, and South America.
---
Ashante Green was born in Cleveland, Ohio, on the east side. While growing up, he attended the Cleveland School of the Arts, majoring in Photography and Theatrical Arts. He was introduced to Cleveland Public Theatre through Y-Haven, a program designed for men who are wanting and trying to get their lives back on course. He joined CPT in 2015 through the partnership between CPT and Y-Haven.
---
Denis has served as General Manager since 2007 but has worked in a variety of artistic and managerial positions at CPT since the fall of 2001. As General Manager, Denis acts as the financial manager for the theatre and is responsible for day-to-day operations and the facility. Denis was Director of the Y-Haven Theatre Project, one of CPT's adult outreach programs from 2006 to 2009. Other notable artistic roles include Associate Producer for CPT's original production, Blue Sky Transmission: A Tibetan Book of the Dead. Denis brings 15 years of theatre management and project management consulting to his role at CPT. A graduate of the Northwestern University School of Speech Theatre Program, Denis was Production Manager and then Associate Producer for San Francisco's acclaimed Pickle Family Circus. He later worked as Production Coordinator on feature films by Cleveland screenwriter Joe Eszterhaus including Telling Lies in America and Burn, Hollywood, Burn. Denis has served on the board of Network of Ensemble Theaters and Greater Cleveland Community Shares. Denis is also the creator of the ongoing performance investigation, The Poetry Psychic Project, which has appeared at CPT's Pandemonium. The Poetry Psychic Project is an intimate interactive performance which asks, "Can you find your fortune in a random poem?" Learn more at www.poetrypsychicproject.com.
---
Faye Hargate (Director of Community Ensembles)
Faye is a performer, educator, creator of original works, and director. She was appointed to Director of Community Ensembles in 2016 after having served in a range of education, community connection, and artistic roles since joining CPT's fulltime staff in 2009. Faye works with Teatro Público de Cleveland, supporting the production of bilingual devised plays, Spanish language scripted plays, and community projects at events like CPT's Station Hope and Ohio City's Street Festival, and Masrah Cleveland Al-Arabi مسرح كليفلاند العربي, collaborating with Raymond Bobgan and company members to support the development of new plays by, for, and with Arabic-speaking communities. Faye has ten years of experience with CPT's Cleveland Act Now (formerly Brick City Theatre), teaching, directing, producing original plays and community events, and collaborating with community partner, Cuyahoga Metropolitan Housing Authority (CMHA). Her leadership has garnered program recognition: CMHA Community Partner of the Year Award in 2015, Cleveland Foundation Arts Mastery pilot grant in 2016, finalist for National Arts and Humanities Youth Program Award in 2016 and 2017, and Cleveland Foundation Arts Mastery grant renewal in 2018. In 2017, she was awarded the Rising Activist Award from Community Shares of Greater Cleveland for her work with Cleveland Act Now. In 2018, Faye founded CAN Academy, a theatre training program onsite at CPT for younger teens and youth that live in Cleveland and surrounding neighborhoods. Faye is a founding member of the Cleveland CORE Ensemble. Under the direction of Raymond Bobgan, she has collaboratively created and performed in original works Fire on the Water (Part Four of the Elements Cycle), Red Ash Mosaic, Feefer Rising, and Rusted Heart Broadcast. As an installation artist, Faye has collaborated with Joan Hargate to direct and create performance/art installations When the She'll Broke – Workshop, She's Wearing White…, Royal Ann's Preserve, Echoless Shore, and Fellsalie. Faye is a 2014 Creative Workforce Fellow. She has been a featured panelist for Theatre Communications Group (TCG) Education Pre-Conference and has served on TCG Education planning committee. Faye is a graduate of Ecole Jacques Lecoq (Paris, France) and has performed in France and Portugal. She holds a BA from Bowdoin College (Brunswick, Maine) and trained with Cleveland's Inlet Dance Theatre. Faye is a Cleveland native.
---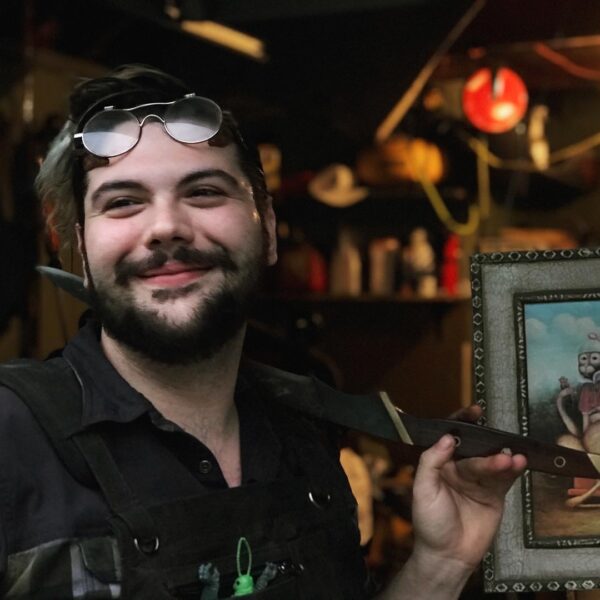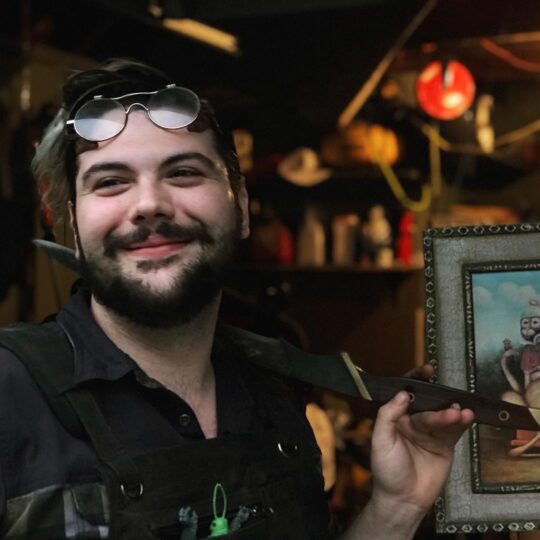 Nathan is a prop-maker, artist, and craftsperson from Cleveland, Ohio. He is a graduate of the Cleveland Institute of Art (2015), holding dual BFA degrees in Drawing and Sculpture. Prior to joining the CPT staff, Nathan was a freelance designer and fabricator within the film and theatre industry. Aspiring to be a true "Jack-of-all-trades" maker, his journey has taken him from working with stone sculptors in the mountains of New Mexico, to the heart of Philadelphia fabricating for theatre and the Philadelphia Flower Show. Along the way, he has created everything from sculpting creatures, fabricating sets and props, animatronics and puppets, to furniture, custom toys, and large-scale inflatables.
During the Covid-19 pandemic and the upset it caused within the entertainment industry, Nathan re-located back home to Cleveland, where he quickly fell in love with CPT. He also began a creative venture in late 2020 as a custom knife-maker under the name "Burley Fabulous Knives."
---
Caitlin Lewins (Director of Audience Engagement & Media Relations)
Caitlin Lewins is a writer, composer/musician, performer, director, and designer/crafter. Caitlin was named a 2019 Finalist for the National Directors Fellowship and a 2019 Finalist for The MITTEN Lab. Recently, Caitlin directed the Zoom Premiere of Savory Taṇhā (sixteen short plays performed by a rotating ensemble), and co-directed Awakenings, A Celebration of Cleveland Public Theatre, a one-hour television special created in collaboration with WKYC Studios and The Cleveland Film Company (Regional Emmy Nominee, Telly Award Winner). Caitlin was Assistant Director of Clue at Cleveland Play House (directed by Casey Hushion). Caitlin was awarded a 2016/2017 Nord Family Foundation Playwright Fellowship which culminated in the World Premiere of Everything is Okay (and other helpful lies), a dark musical comedy co-created with Melissa Crum which recently received readings inside the 2019 New York Musical Festival (NYMF). Caitlin joined the CPT staff in 2013 as Story Connector, became New Play Associate in 2014, and transitioned into her current role in 2017. Caitlin completed the 2013/2014 Joan Yellen Horvitz Director Fellowship which culminated in the production Left in Ink which she conceived, directed, and co-created. Previously at CPT, Caitlin co-directed (with Dan Kilbane) and music directed 44 Plays For 44 Presidents and created and performed The Cleveland Line Dance as a part of Light the Lights, Ol' Moses CLE! (A Wild Holiday Romp). Caitlin line produced Entry Point (A New Play Development Program), four Road to Hope events in the Spring of 2016, line produced Exact Change and The Santaland Diaries at Playhouse Square, and the Nord Family Foundation Playwright Reading Series. Caitlin directed Canon Fodder – a Nord Fellowship Reading, music directed Frankenstein's Wake, and assistant directed/contributed to The Loush Sisters Love Dick'ns: Great Expectations. Caitlin co-created and directed Edison and Ford which appeared in Air Waves (Part Three of the Elements Cycle) and completed her third year in the Directing/Theatre Creation class. In the 2012/2013 season, Caitlin was Assistant Director/Stage Manager to Raymond Bobgan for Rusted Heart Broadcast and made her writing/directing debut at CPT with The Environmented in Earth Plays (Part Two of the Elements Cycle). Recent/favorite performances include The Loush Sisters Love Dick'ns: Oops!…They Did it Again; Everything is Okay (and other helpful lies); Light the Lights, Ol' Moses CLE! (A Wild Holiday Romp); Red Ash Mosaic (workshop); She's Wearing White…; Air Waves (Part Three of the Elements Cycle); Earth Plays (Part Two of the Elements Cycle); Bird Behind the Curtain (Big Box 2013); 13 Most American Dreams; Grizzly Mama; and The New Century. She is a member of the Class of 2019 for Cleveland Bridge Builders, a program of the Cleveland Leadership Center, and serves on the Board of Northwest Neighborhoods CDC. Caitlin is a graduate of Baldwin Wallace University, where she studied Theatre, Philosophy, and Music.
---
Casey Lowenthal (Patron Services Assistant Manager)
Casey is a performer, advocate, and explorer. Casey was drawn to CPT's diverse, adventurous productions and moved to Cleveland to join the team in August of 2019. Since then, she enjoys working closely with the exceptional Front of House team of house managers, bartenders, and volunteer ushers to serve the patron experience and connect more deeply with the community. She holds a BA in Theatre and Spanish from Butler University in Indianapolis, IN. Along with performing, she dabbles in hair and makeup design, writing, and directing.
---
Caitie H. Milcinovic (Director of Organizational Advancement)
Caitie joined Cleveland Public Theatre's team in 2014. In her role as Director of Organizational Advancement, she is responsible for all fundraising for the theatre, accounting for over three-quarters of the organization's total revenue. This is her eighth year managing the fundraising effort for Pandemonium, which alone raises nearly 15% of the organization's annual revenue. Caitie conceived and produced CPT's Decade of Discovery event for donors and other stakeholders on April 1, 2016, to celebrate Raymond Bobgan's 10th Anniversary as Executive Artistic Director. Caitie also oversees the patron experience department, managed by CPT's Patron Services Manager. She is a member of the Class of 2016 for Cleveland Bridge Builders, a program of the Cleveland Leadership Center, and was recognized by Crain's Cleveland Business as part of their 2019 feature on "Notable Women in Nonprofits."
Prior to her arrival at CPT, she served as the Associate Managing Director of the Yale School of Drama / Special Events at Yale Repertory Theatre, including the Yale Institute for Music Theatre and the No Boundaries series of global performances. During her time at Yale, she also served as the Company Manager for Yale Rep, the Yale Fellow at Seattle Repertory Theatre, and the General Manager for the Yale Summer Cabaret Shakespeare Festival. Before going to Yale, she worked for three years as the Grants Writer for Center Theatre Group in Los Angeles. While in LA, she also worked part-time for Ensemble Theatre Company (ETC), a non-profit organization dedicated to serving the community through musical theatre and dance. She began as the Development Associate for ETC, then worked as the Associate Producer on a world premiere musical, joined the Board of Directors, became the Managing Director, and served as the Producer for Starmites. She holds a BA in Theatre from the University of Southern California, an MFA in Theatre Management from the Yale School of Drama, and an MBA from the Yale School of Management.
---

Zyrece Montgomery is a performer and educator. She joined CPT full-time staff as Education Associate in June 2020 after having taught with CPT education programs Cleveland Act Now (formerly Brick City Theatre) and CAN Academy since 2017. Zyrece has had a leadership role with CAN Academy since its founding in 2018, leading program pedagogical practices, implementation, and visioning. Committed to creating compassionate learning spaces that center equity, empathy, and the celebration of one's authentic self, Zyrece has been creating uplifting educational experiences since graduating from Ohio University with her BFA in Theatre Performance. She taught fourth grade full-time with Druid Hills Elementary School in Charlotte, NC for Teach For America before returning to Cleveland in 2016. Upon her return, she served as Actor-Teacher with Great Lakes Theater for three consecutive seasons, performing, coaching, directing, and facilitating discussions with students in grades K-12 on English curriculum classical plays including Shakespeare, Tennessee Williams, Lorraine Hansberry, Arthur Miller, Dr. Seuss, and many more. Zyrece has participated in "Responding to Racism in a Clinical Setting" workshops with HCOM Cleveland Campus, acting out real-life scenarios of racism and sexism in a clinical setting, engaging in conversations with medical students on how to address issues in the moment and identify racism. A Cleveland native, she is a proud graduate of Cleveland School of the Arts. As a performer, Zyrece has performed with Cleveland Shakespeare Festival, Talespinner Children's Theatre, Dobama Theatre's Marilyn Bianchi Kids' Playwrighting Festival, Ensemble Theatre, and most recently with Cleveland Public Theatre when she portrayed Elaine Brown in excerpts from India Nicole Burton's original devised play, Panther Women: An Army for the Liberation. Notable roles in scripted work include: Beneatha in A Raisin in the Sun, Olivia in Twelfth Night, Friar Laurencia in Romeo and Juliet, Telemachus in The Penelopaid, Norma Jean in The Colored Museum, and Mayme in Intimate Apparel. Zyrece is SAFD Certified in rapier and dagger as well as hand-to-hand combat.
---
Michael, also known as "Moon" to his friends, is a jack-of-all-trades multimedia artist, producer, designer, and technician. This is his second stint at CPT after serving in the same capacity from 2010-2012. For the last 8 years, he was the Technical Director and Resident Designer at the Fine Arts Association in Willoughby, Ohio. He has also been a guest designer for Case Western Reserve University's Theatre Department since 2000. Other notable organizations he has worked for include Cleveland Museum of Art, Cleveland Play House, Cleveland School of the Arts, Cleveland State University, Dobama Theatre, Lake Erie College, and Oberlin College. He also enjoys building computers, playing video games, photography, and filmmaking.
---
Nicole Sumlin is an actor, singer, director, writer, producer, and educator. She served as Vocal Music Director for choral ensembles, Musical Director and Assistant Director for theatre productions, and ELA educator for thirteen years in Wheaton, IL, Mansfield, Ohio, and South Euclid, Ohio. In 2014, she was named Educator of the Year by the Ohio PTA Board's 11th District. In 2016, she shifted her focus to performing arts instruction and clinician work with area choruses and theatre ensembles (including the Dazzle Awards at Playhouse Square, Cleveland Metropolitan School District's All-City Musical, and Shining Star CLE) while continuing to perform in Cleveland and New York City. She recently served as Academy and Curriculum Manager at Cleveland Play House, where her responsibilities included managing its Theatre Academy and Summer Academy, as well as crafting and implementing professional development and audience engagement programs. In 2019, Nicole was awarded Best Actress in a Musical by the Cleveland Critics Circle for her performance as Billie Holiday in Lady Day at Emerson's Bar and Grille at Beck Center for the Performing Arts. New York City performances include: Medusa (Medusa), Zu (Project Tiresias), Judge Jill Joyce (How to Be a Winner), and Columbiner (ReB+VoDkA+Me). Regional performances include: Breakout Session (or Frogorse) at Cleveland Public Theatre (Jessica Moore); Rastus and Hattie, also at CPT (Needra); A Raisin in the Sun at Ensemble Theatre (Ruth Younger); Treasure Island at Ohio Shakespeare Festival (Long John Silver); Memphis at Cain Park (Felicia); Children of Eden at French Creek Theatre (Eve/Mama Noah); The Music Man at Cain Park (Marian Paroo); Caroline or Change at Tantrum Theater (The Washing Machine); Minton's Place at Cleveland Play House (Jennifer/Ensemble); Lines in the Dust at CPT (Denitra Morgan); Bourbon at the Border at The Maltz Museum (May); Songs for the Asking at Playhouse Square (Vocalist/Co-Creator); Mr. Burns, A Post-Electric Play at CPT (Jenny/Bart); Violet at Lakeland Civic Theatre (Lula Buffington); and A Civil War Christmas at Dobama Theatre (Elizabeth Keckley). Her cabaret show, Sing It All, debuted at The Bop Stop in 2018. She and her husband Eugene created Beauty for Ashes, a project celebrating their rich family history, which debuted at CPT's Station Hope in 2016 and was remounted for the 2020 Station Hope virtual event. She has also been seen at The Fine Arts Association, Orchard Arts Project, Near West Theatre, Mercury Theatre Company, MOCA-CLE, Nighttown, and Severance Hall. She is a graduate of Wheaton College (IL) and studied voice at Wheaton College Conservatory of Music. She is a proud AEA member.
---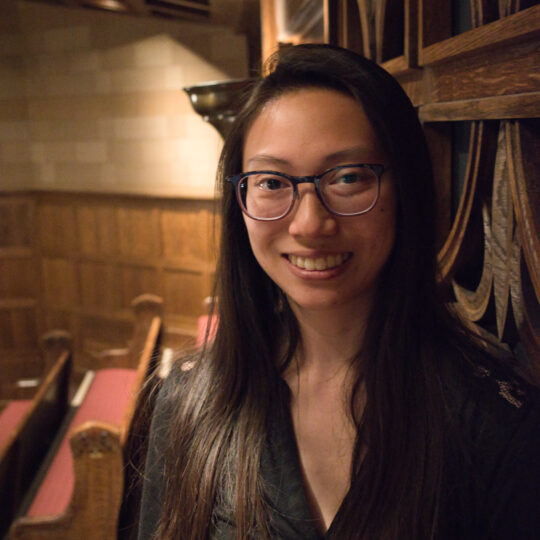 Amy joined Cleveland Public Theatre in May 2021 and assists with accounting and human resources tasks and initiatives. Prior to joining CPT, Amy served in various production roles at the Maltz Performing Arts Center at Case Western Reserve University, a popular lecture venue, hosting events featuring John Grisham, Soledad O'Brien, and Levar Burton. She supported major productions from Cleveland arts organizations like the Cleveland Jazz Orchestra, Cleveland Opera Theater, and many others through the Silver Hall Concert Series. As Stage Manager, Amy was also responsible for managing the Student Employment program, where she trained students at Case Western in video and audio operation and production, enabling the virtual 2020-2021 LIVE! (streamed) @ Silver Hall streaming series which raised over $17,000 for local Cleveland artists. Amy's sound design and stage management credits include productions by the CWRU Footlighters and Players' Theatre Group, Wildwood Summer Theatre, and Damascus Theatre Company.
---
Emma Wolpert (Audience Engagement Associate & Graphic Designer)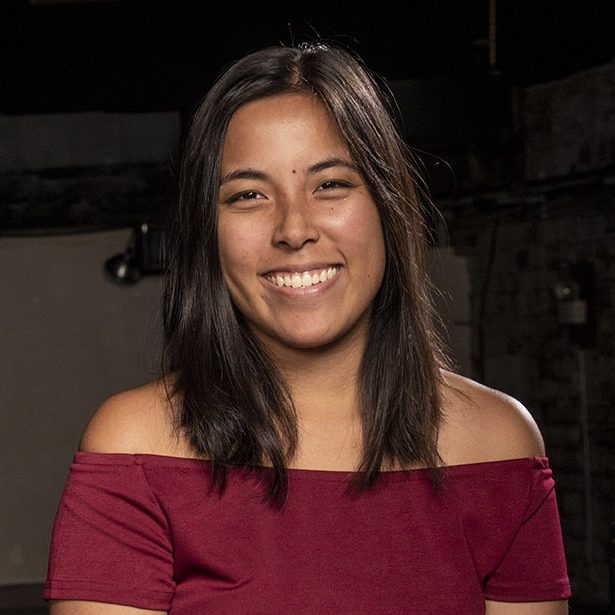 Emma is a graphic designer and photographer from Bay Village, Ohio. She graduated from Kent State University with a BA in Visual Communication Design and a double minor in Marketing and Photo-Illustration. She joined CPT in the summer of 2017 and has been developing the CPT vision with typography, color, and composition. She was drawn to CPT because of the diverse community and unique opportunity to help give an innovative visual voice to CPT. She was recently the visual artist for David Hansen's Savory Taṇhā (sixteen short plays performed by a rotating ensemble). She is a coffee enthusiast, Fall (the season) fanatic, and avid music listener. She has traveled around Europe and Asia, allowing her to expand her creative skills and learn more about the many different cultures, giving inspiration to her designs.
---
Beth Wood (Associate Artistic Director & Director of Production)
Beth Wood joined the CPT staff in 2007. A director, actress, administrator, designer, educator, and theatre technician, she holds a BA in Communications and Theatre from John Carroll University. As a director of adventurous scripted work, she has been honored as a director of superior achievement by the Cleveland Critics Circle in 2016, 2015, and 2013, and has directed over 20 productions, including nine world premieres and eight regional premieres, during her fourteen-year tenure at CPT. In addition to her directing work, Beth supports four New Play Development series that invest in outside-the-mainstream work and the artistic growth of Northeast Ohio creators. In 2016, she was awarded a TCG Leadership U[niversity] Continuing Ed grant to research long-term new play development models across the country. Her CPT directing credits include Breakout Session (or Frogorse) by Nikkole Salter, Gloria by Branden Jacobs-Jenkins, Lines in the Dust by Nikkole Salter, the NNPN Rolling World Premiere of in a word by Lauren Yee, There Is a Happiness That Morning Is by Mickle Maher, Barbecue and Antebellum by Robert O'Hara, FEVER/DREAM by Sheila Callaghan, Why Torture is Wrong and the People Who Love Them by Christopher Durang, and BOOM by Peter Sinn Nachtrieb. In addition to her work with scripted productions, Beth co-creates and directs original plays based on a comedic singing duo, The Loush Sisters, for Playhouse Square in 2011 and CPT in 2013, 2015, 2017, 2019, and 2020 (virtual performance). Beth's CPT acting credits include Hedwig and the Angry Inch, Mrs. Bob Cratchet's Wild Christmas Binge, A Bright Room Called Day, Fefu and Her Friends, The Rocky Horror Show, Our Town, Pulp, Matt & Ben, Anna Bella Eema (co-production with Theater Ninjas, now Maelstrom Collaborative Arts), Open Mind Firmament, Don't Call Me Fat, Akarui, Standing on Ceremony: The Gay Marriage Plays, Earth Plays (Part Two of the Elements Cycle), The Loush Sisters DO the Nutcracker, The Loush Sisters Love Dick'ns (2017, 2019), The Loush Sisters get HARD for the Holidays (Yippie-Kai-Yay Mother-Loushers), and Mr. Burns, a Post-Electric Play. A former Actor-Teacher for Great Lakes Theater, Beth has taught a variety of theatre and acting courses throughout Northeast Ohio and has served as the Technical Director for John Carroll University, Lakeland Theatre, and Stagecrafters.
---
Click here to view Cleveland Public Theatre's Resident Artists and Part-time or Auxiliary Staff.
---

---
BOARD OF DIRECTORS
*serves on the Executive Committee
Philip M. Oliss (President)*
Phil Oliss has served on CPT's Board of Directors since 2008 and is currently serving his second term as Board President. Phil is a partner in the Business and Tort Litigation group at global law firm Jones Day, where he represents the firm's clients in complex litigation. Phil received his Bachelor's Degree from the Ohio State University and his law degree from the University of Cincinnati. Phil is married to Rachel McQuade Oliss, also a lawyer, and has three sons; Gabriel, Brendan, and Aidan.
---
Kevyn R. shaw (vice President)*
Kevyn R. Shaw is Manager of Policy & Corporate Affairs for the Cleveland Airport System. In this role he manages the local, state, and federal legislative agendas for the department. Prior to joining the Airport System, Kevyn worked in the City of Cleveland's Department of Finance as a project coordinator where he successfully oversaw the City's Management & Efficiency Study, which assessed how the City could more effectively deliver services. Kevyn graduated from Wright State University with a Bachelor's Degree in political science. In his free time, he enjoys reading, politics, and sports; is an outspoken advocate for the city of Cleveland; and was a member of the African American Cultural Garden Task Force, which was given the honor of helping to build the garden.
---
Joanne Montagner-Hull (Treasurer)*
Joanne has over 30 years of extensive experience improving the profitability and effectiveness of organizations large and small through business process improvement. Having worked with various types of organizations, from Fortune 500 high-tech firms to the creative staffs of entertainment firms such as Motown Records and Disney, she has established a track record of success through staff and team development, combined with cost control and process effectiveness. Joanne is a CPA/Consultant who has owned and operated a firm here in Ohio since 1996. She also had a similar firm in Southern California. Previously, she spent six years as a corporate tax specialist, and then branched into private industry as a controller and chief financial officer. Joanne has a Bachelor's Degree in Accounting from Cleveland State University.
---
tiffany r. wright (Secretary)*
Tiffany is a native of the Cleveland area. She received her undergraduate degree from the University of Virginia and her law degree from Cleveland-Marshall College of Law at Cleveland State University. After several years in private practice as a solo practitioner, she accepted a position at Cuyahoga Metropolitan Housing Authority, where she currently serves as the Ombudsman for the Housing Choice Voucher Program. Tiffany is licensed to practice law in Ohio and the United States District Court for the Northern District of Ohio. Her most important and exciting position is that of mother to two sons, Trey and Kayden. She loves traveling with her family as well as exploring all of the wonderful local things that Northeast Ohio has to offer.
---
Dr. Douglas Amberman
Doug grew up in New York City, where his family settled New Amsterdam in 1650. He attended Woodhull Preparatory School. After attending Hofstra College, he enrolled in the School of Medicine at the University of Lausanne, Switzerland. He graduated from the Western Reserve University School of Dentistry and completed his orthodontic training at Loyola University in Chicago. He then served in the U.S. Air Force. He returned to Cleveland, Ohio, where he has been a faculty member at the School of Dental Medicine at Case Western Reserve University for almost 50 years and where he fell in love. He has performed in over 35 productions at the Hermit Club, the oldest, private, continuous performing arts club in the U.S., where he became a "Star", and he is now the President. He is President of the Cleveland branch of the Alliance Française, a world-wide French language and cultural group. He is one of the oldest members (by age and duration) of the Board of CPT, where he is constantly amazed by our work.
---
Dr. Ronnie A. Dunn
Dr. Ronnie A. Dunn is the Interim Chief Diversity Officer and an Associate Professor of Urban Studies at Cleveland State University. As the CDO, he is the senior administrator responsible for developing policies and practices that enhance diversity, equity, and inclusion across the university and in its engagement with the broader community. Dr. Dunn is an urban sociologist whose research interests and publications to date have focused on race, ethnicity, and the criminal justice system; police accountability and police-community relations; and racial and ethnic disparities in health and education. He has particular expertise in racial profiling, which led to the use of traffic cameras in the city of Cleveland and municipalities throughout Ohio, and former Governor John Kasich's appointment of a statewide taskforce and advisory board on Community-Police relations responsible for establishing statewide minimum policing standards. Governor Mike DeWine also appointed him to the Ohio COVID-19 Minority Health Strike Force.
---
Joshua Gonzalez
Joshua Gonzalez has spent nearly nine years in the tech field and is currently the Senior Dynamics 365 Architect at TrueTandem. Beginning as a web developer for Cleveland State University, Joshua has worked for companies such as Mid-America Consulting Group, Avvenire Solutions, CoCENTRIX, and Cognosante. Among his many accomplishments are successfully launching the first CMS system on Microsoft Government Cloud and developing the flagship Call Center Base solution that is being used in CMS call centers. Joshua holds a B.B.A in Information Systems from Cleveland State University.
---
Omar Kurdi
Omar Kurdi is the CEO of Friends for Life Rehabilitation Services, an agency that provides services to adults with developmental disabilities. Omar holds a Master's degree in Public Administration from Indiana Wesleyan University, and a Bachelor of Arts in International Relations, Middle Eastern Studies, and Arabic Studies from Cleveland State University. Outside of work, Omar is a published author and poet with a passion for music, theatre, and travel. Omar's favorite sports team is Real Madrid. Omar is an Advisory Committee and Ensemble member of Masrah Cleveland Al-Arabi مسرح كليفلاند العربي, a project of Cleveland Public Theatre. Masrah Cleveland Al-Arabi مسرح كليفلاند العربي is a newly-developed theatre company that aims to connect with the Arabic-speaking communities in Cleveland. Omar joined the Cleveland Public Theatre Board of Directors in spring 2019.
---
Patricia Harusame Leebove
Patricia is the Director of IT Enterprise Business Systems at MTD Products, Inc. She has planned and delivered complex, large-scale processes and systems initiatives while leading high-performing teams in APAC, SA/LA, EMEA, and North America. Previously at Eaton Corporation as a Business Relationship Manager, Patricia has been at Invacare, American Greetings, and Penton Publishing. With experience in Marketing, Ecommerce, and IT, she's provided leadership in areas such as Human Resources, Supply Chain Management, Finance, and Operations. Patricia holds an MBA in Supply Chain and Operations Management and an MA in English. She serves on the Visiting Committee for College of Liberal Arts and the College of Business at Cleveland State University. She is on the Board of Cleveland Public Theatre (CPT) and serves as the Director of the Outreach Committee for the Western Reserve Rowing Association (WRRA), a member organization at the Cleveland Rowing Foundation (CRF), for which she is the Director of Communications.
---
CINDY MARX (Governance Chair)*
Cindy is a lifelong patron of the arts and has been on the Board of CPT since 2014. She is the Practice Manager and Patient Coordinator at Raj Plastic Surgery. Cindy is a Vice-Chair to Shontel Brown of the Cuyahoga County Democratic Party, sits as an ally on the Board of Cleveland Stonewall Democrats, and is a Board member of the Lakewood Arts Festival. She lives in Lakewood with her husband, Jake. Cindy was integral in introducing and passing Lakewood's Human Rights Ordinance when she served as a Lakewood City Council member. She has been a staunch advocate for progressive causes throughout her life and finds CPT's mission to "raise consciousness and nurture compassion" while creating social change aptly fits her personal beliefs.
---
Christopher Panek*
Chris Panek claims Cleveland as his adopted hometown, and he is a proud Case Western Reserve alum.  He began his career as a CPA with Deloitte, and after law school he worked with Squire Sanders (now Squire Patton Boggs) and brought consumer protection cases as part of the Federal Trade Commission.  He is currently Tax Counsel at Eaton Corporation, and he lives in Battery Park with his partner.
---
Daniel Petricig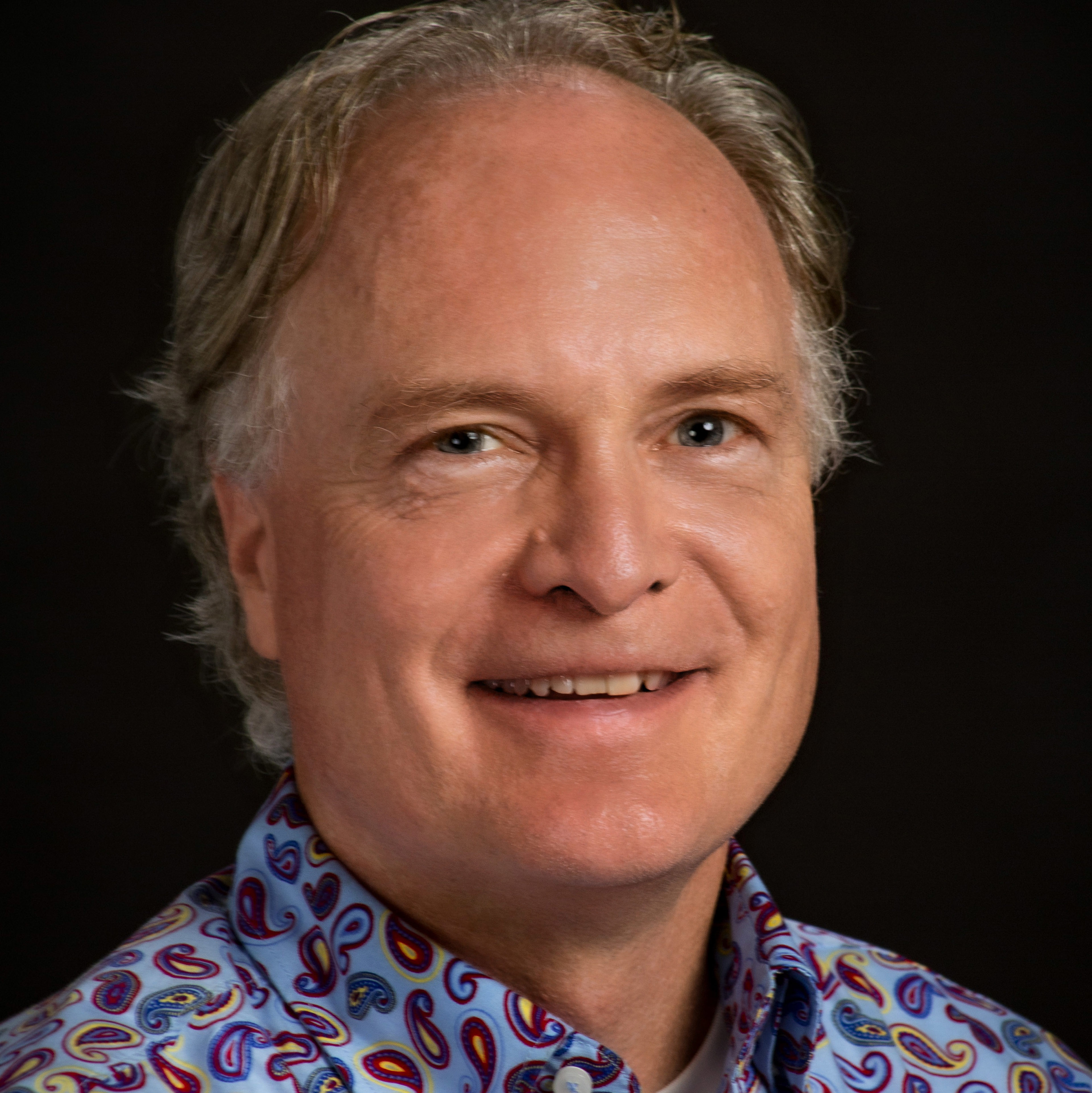 Daniel Petricig has nearly 40 years of experience as a business analyst and programmer in Cleveland. After receiving his BS from Case Western Reserve University, he began working with KeyBank (then Ameritrust) as a programmer and is now a technical analyst working in the commercial payments area. Dan is CPT's longest-serving Board member and lives in Cleveland's Tremont neighborhood with his wife, Greta.
---
Erin Dorsey Robinson
Erin is a seasoned strategic planner and self-described "sorbet-maven" who is dedicated to Cleveland. She attended The Ohio State University for her BA in Spanish and moved on to the Weatherhead School of Management at Case Western Reserve University for her MBA. Erin worked in marketing and public relations for the Cleveland Restoration Society and the City of Cleveland Mayor's Office in addition to private sector consulting work with JumpStart Inc., Dorsey & Company, and Diversified Search. Most recently, Erin has shown her sweeter side as co-owner of Dolĉa Sorbet, Cleveland's first artisan sorbet experience. She has given back through her volunteer work with Amigos de las Americas, INROADS, and Greater Cleveland Volunteers. Erin has also served on the Board of Trustees of NoteWorthy Federal Credit Union and currently serves on the Rainey Institute's Board of Directors.
---
Shellie Sedlak
Shellie is a long-time partner of the Cleveland Public Theatre family. Being part of the origin of Pandemonium as Chair of the Volunteer Committee and a CPT Board member has been a highlight of her last few years. She is also currently on the Board of the Everett Jewish Life Center at the Chautauqua Institution on Chautauqua Lake. Prior to that, while working as an Occupational Therapist for the Cleveland Clinic, Shellie won the Governor's Award in 1993 for her volunteer environmental efforts in Northern Ohio. Her goal is to help sustain a livable environment for all. She was also a higher level volunteer for WVIX and President of her temple for 2 terms. She is the mother of a daughter and son and a two-time grandmother and considers this her highest achievement and joy.
---
KRISTOFER SPREEN*
Kris has served on the Board of Directors of Cleveland Public Theatre since 2010 and is the current Board Vice President. He is a Partner in the Corporate and Capital Markets group at the law firm of Calfee, Halter & Griswold LLP, where he counsels public and private companies on corporate, securities, and governance matters. A native of the Seattle area, Kris settled in Cleveland in 2004 and quickly gained an appreciation of the city's vibrant arts and culture. He was drawn to CPT by its thought-provoking and cutting-edge work, the intense dedication of its leadership and staff, and the key role that CPT has played in the revitalization of Cleveland's Gordon Square neighborhood. In serving on the Board, Kris is proud to contribute to the growth and success of CPT and the artistic community in his adopted hometown.
---
Andrew Watterson (Development Chair)*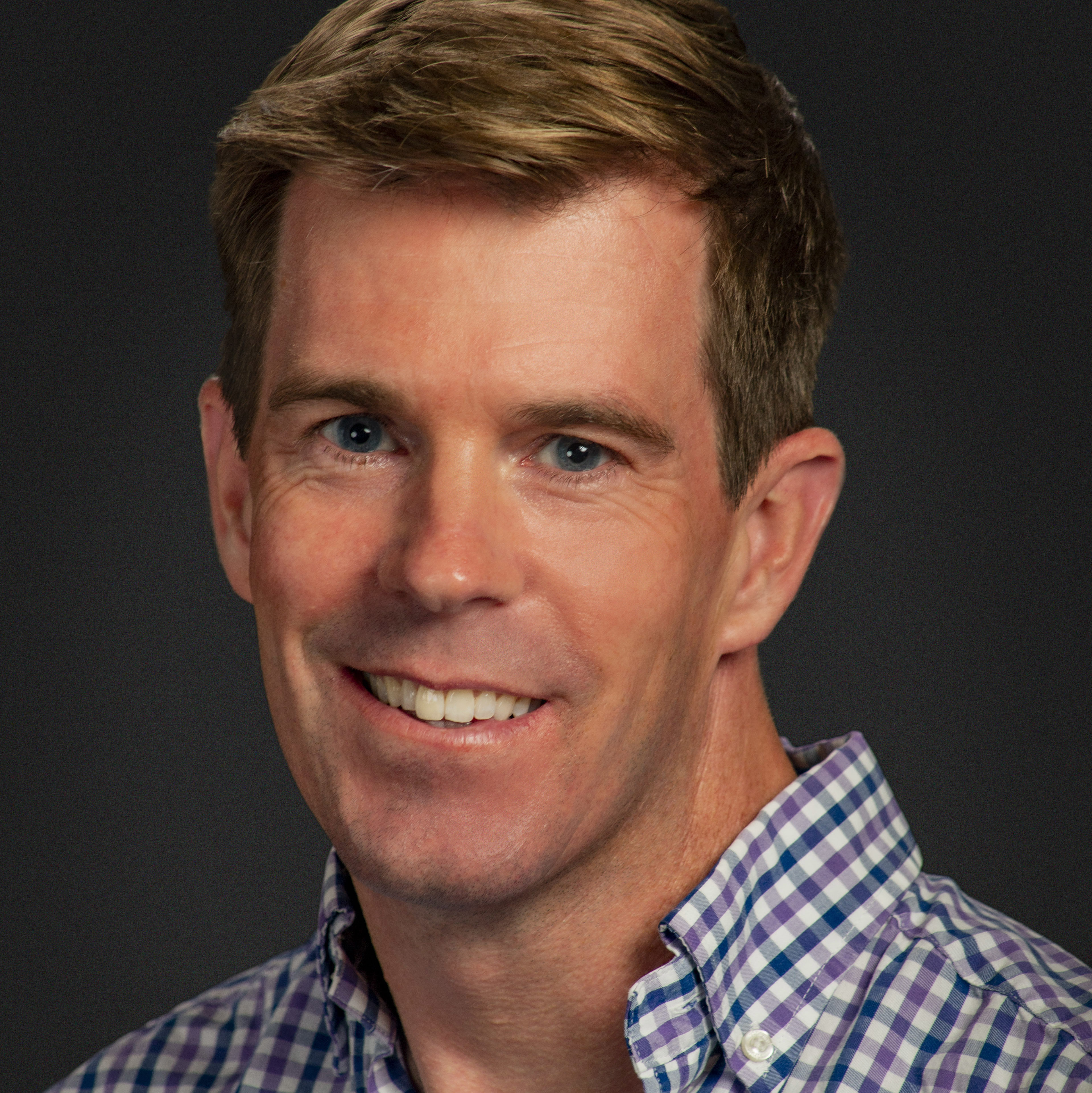 Andrew is the Sustainable Value VP at GOJO Industries, a Purpose-driven Family Enterprise headquartered in Akron, Ohio. GOJO is the inventor of PURELL® brand solutions including America's #1 hand sanitizer and a leader in skincare and hygiene solutions. In his role as Sustainable Value VP, Andrew leads Sustainability, Corporate Communications, Community Relations, and Diversity & Inclusion. Andrew is an experienced sustainability and corporate responsibility professional and creates a positive impact on society, the environment, and the businesses that he has worked with in his professional career. Previously Andrew served as Senior Vice President and Head of Sustainability for KeyBank, Senior Consultant at Brown Flynn, and the First Chief of Sustainability for the City of Cleveland.
---
Matthew Wilhelm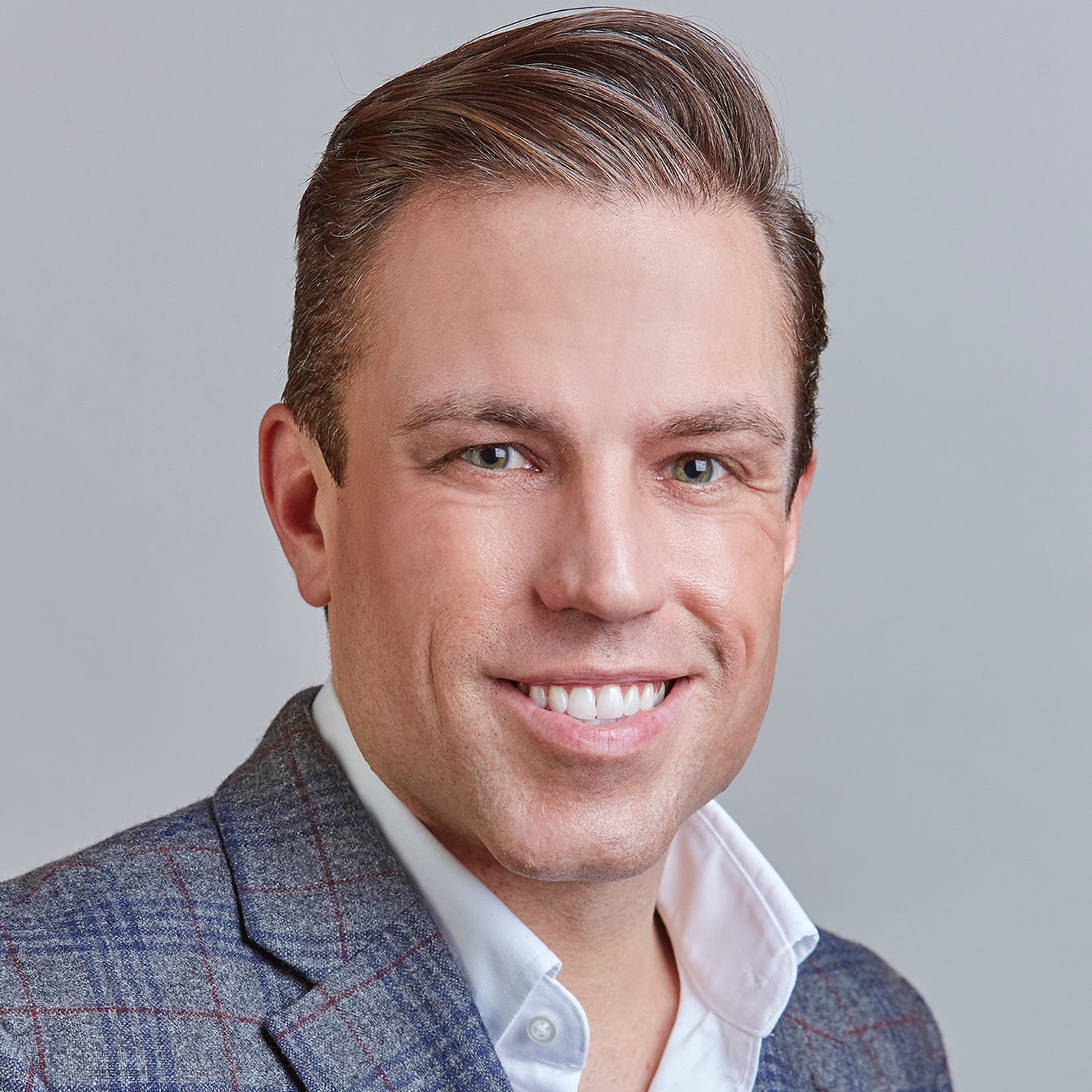 Matt Wilhelm is a Business Development Director at PricewaterhouseCoopers (PwC) where he is responsible for building and maintaining client relationships for the firm's priority accounts regionally across the industrial products, financial services, and consumer markets sectors. Prior to joining PwC, in 2008 Matt started an IT services group focused on the compliance needs of community banks and credit unions in the Midwest and mid-Atlantic. Later, he successfully sold that company. With this as a backdrop, Matt enjoys bringing an entrepreneurial spirit to his work at PwC and also to community volunteering and non-profit Board positions such as Cleveland Public Theatre. Matt and his fiancé Serhiy live in the Gordon Square neighborhood with their pitbull, Mister Dog. They enjoy spending time with family and friends, being tourists in Cleveland, being tourists outside of Cleveland, eating (all the food), and staying active.
---
Marcia W. Levine (Emeritus board Member)
Marcia dedicated over a decade to CPT's Board, including 4 years as President. She spent her professional social work career at Jewish Family Service Association of Cleveland. Before her retirement, she served as Associate Executive Director following assignments as director of staff education, capital campaign coordinator, staff supervisor, and therapist. A graduate of Northwestern University and Case Western Reserve University's Mandel School of Applied Social Science, Marcia has been active with a multitude of organizations in Greater Cleveland. Past Board service includes Divorce Equity, Women's Community Foundation of Cleveland, WCPN-FM, ACLU Cleveland Chapter, Cuyahoga Community College, Cleveland College of Jewish Studies, Through the Flower, and The Mt. Sinai Health Care Foundation. Today she serves on the visiting committee for CWRU-MSASS, is on the Board of Directors of Corporate Accountability International, and maintains volunteer leadership roles with Social Venture Partners, the Jewish Federation of Cleveland, and Greater Cleveland Congregations.