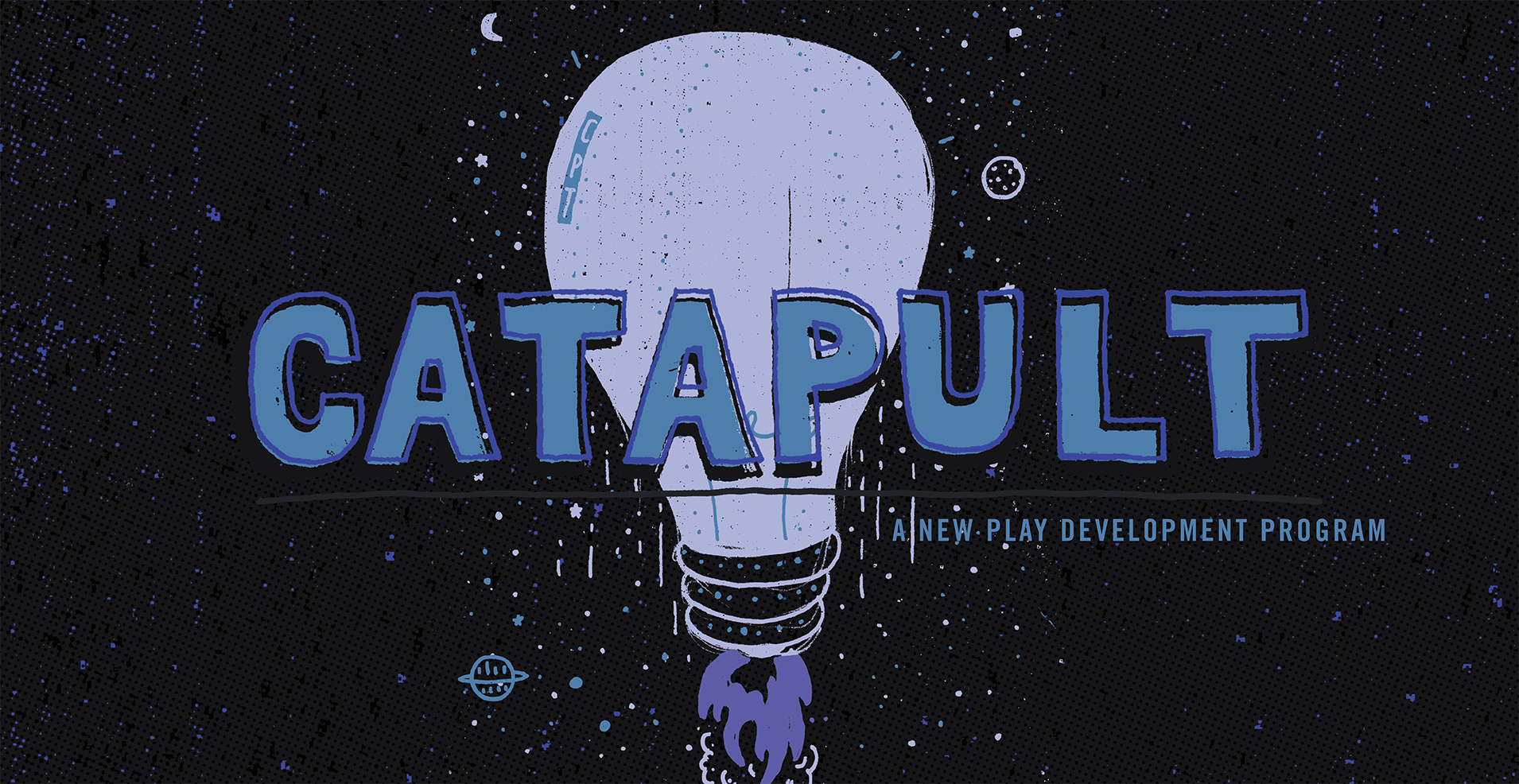 ---
---
The most extensive of CPT's development programs, Catapult is intended to move projects from early to mid-development phase to being "production-ready." Each process is customized to the work. Projects may receive a series of readings, significant rehearsal time, and workshop productions.
---
The Nord Family Foundation Playwright Fellowship
Playwright/Creators of Catapult projects will receive the Nord Family Foundation Fellowship and, while developing their work, will play an active role in the life of the theatre.
The Nord Family Foundation Playwright Fellowship is a year-long program for playwrights from Northeast Ohio that offers opportunities to develop work through readings, staged readings and workshop productions. Now in its fourth year, the Nord Family Foundation Playwright Fellows program is funded by a multi-year grant from the Nord Family Foundation.
Catapult is about striving to advance a project up to the point of being production-ready and is intended to engage with projects that are at different stages of creation from early concept to completed script. Part of the selection process will be developing a draft plan for development. We imagine that we will often use other CPT development series as tools in the process, but also presume that Catapult projects will have specialized development work, as well. For example a show might have a reading in Entry Point and then have a series of follow-up readings later in the season; or a project may be in rehearsal for weeks at CPT, with some private showings and then culminate as part of the Test Flight series. It is also possible that some projects will develop totally independent of our other series.
Past Nord Playwrighting Fellows:
Juliette Regnier – 13/14 season – S Plays
Andrew Kramer – 14/15 season – Cut it Out
Arwen Mitchell – 14/15 season – (Style Is) The Answer to Everything—A (Subversive) Women's Programme (Across the Century)
Gail Nyoka – 15/16 season – The Waters
Stuart Hoffman – 15/16 season – Canon Fodder
Greg Vovos – 15/16 season – Well Beings
Eric Coble – 16/17 season – The Family Claxon
Melissa Crum – 16/17 season – Everything is okay (and other helpful lies)
Caitlin Lewins – 16/17 season – Everything is okay (and other helpful lies)
Cassandra West – 16/17 season – Mira La Mer
---
The deadline to apply for Catapult for the 2018/2019 Season has passed, but feel free to click the links below to explore the application process – and start gearing up for next year!
---
NEW PLAY DEVELOPMENT AT CPT
CPT is proud to be a national leader in providing platforms for new work and emerging artists.
In just the past 11 years, CPT has produced 85 staged readings, 12 workshop showings, 107 fully staged workshop productions, and 45 full productions of world premieres – in addition to hundreds of community-created plays read, workshopped and performed through our education and community programs.
---
PROGRAMS INCLUDE:
a new platform for artists to share their work in the early stages of creation, presented in a festival-like environment that encourages artist-audience exchange
local and national/international artists are offered the keys to the theatre and the opportunity to self-produce workshop productions of new works, presented in a multi-week series
CATAPULT | YEAR-ROUND, ONGOING
a customizable fellowship program that was developed to move projects from early to mid-development phase to being "production-ready" – made possible through support from the Nord Family Foundation
---
SPECIAL THANKS TO OUR NEW PLAY DEVELOPMENT SPONSORS…