Conni's Avant Garde Restaurant
Biographies
---
Get to know some of the ARTISTS working on
Conni's Avant Garde Restaurant: A Snowball's Chance
---
Lead Artists
---
Connie Hall (Producing Director & Original creator, Sue James)
Connie Hall is a creator, performer, and producer of new work in New York and abroad. In 2006, along with a group of fellow performers, Connie founded Conni's Avant Garde Restaurant (2012 NY Innovative Theatre Awards for Outstanding Ensemble and Performance Art Production). She has enjoyed longtime collaborations with Paul Bargetto/international undergroundzero festival, Aya Ogawa, Jeanette Yew, and International WOW Company; and she is a repeat performer at Shakespeare in Stonington (ME). Connie is currently the Artistic Programs Producer at New Dramatists, and has served on the fundraising staffs of Theatre Development Fund and Theatre Communications Group. She holds an MFA in Acting from Columbia University.
---
Rachel B. Murdy (Original Creator, Muffin Character Hanshake)
Rachel B. Murdy is an actor, singer, and theatre devisor based in NYC. She is a co-creator and original performer in Conni's Avant Garde Restaurant. A member of Diane Paulus Company Project 400 for 10 years after receiving her MFA in acting from Columbia University, she is a co-creator and original cast member of The Donkey Show. Other co-creations and performance credits include The Millay Sisters Cabaret, Welcome Home Hamlet, and Little West 12th Night. She recently played Hucklebee in The Fantasticks at Stonington Opera House and Man's Understanding in Calderon's 2 Dreams at La Mama. Follow her and Bibi-Alma on Instagram @rachel.murdy.
---
Cynthia Croot (Director)
U.S. regional credits include Perseverance Theatre, Stonington Opera House, Colorado Shakespeare Festival, and ART's Club Oberon. She's directed in NYC at PS122, HERE, Town Hall, The Ontological-Hysteric Theatre, Symphony Space, the Brick Theatre, Connelly Theatre, and Guggenheim Museum. An NEA/TCG Directing Fellow, Croot earned her MFA at Columbia University. Her most recent production, Mirror Butterfly (a jazz/hip hop opera by composer Ben Barson and librettist Ruth Margraff), performed at the Kennedy Center in November. She is Resident Director of Conni's Avant Garde Restaurant, co-founder of the artist-activist collective Ifyoureallyloveme, and Associate Professor at the University of Pittsburgh.
---
David M. Barber (Scenic & Costume Designer, Hair Messerschmidt)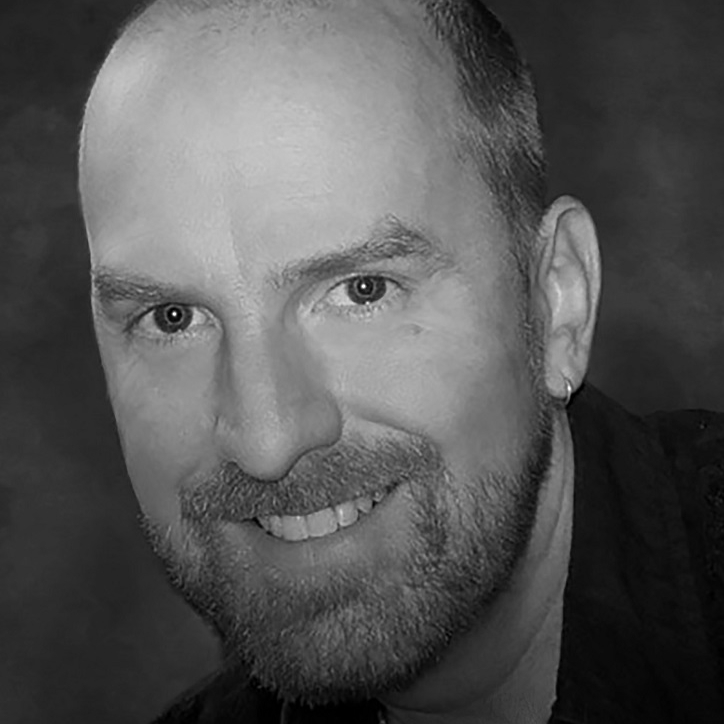 David M. Barber has been a CAGR company member since 2009. In New York: Off-Broadway – Scenery for The Bonfire of the Vanities – the Opera, The Most Deserving, The Orphans' Home Cycle, The Vandal, A Simple Heart, Women Beware Women, TOKIO Confidential, others. Regional: South Coast Rep, Denver Center, Hartford Stage, Baltimore Centerstage, CATF, ART, Pittsburgh Public, Alabama Shakespeare, Two River, Great Lakes, many others. Television: E! Entertainment, The TODAY Show, Football Night (Art Director); Woodstock '99 (Production Designer). Film: "All Relative", "Day 39", others (Production and Costume Designer) Awards: Connecticut Critics Circle, Drama Desk, Henry Hewes Award, Denver Ovation, Denver Critics Circle, others. David is an Assistant Professor of Theater Design at Kean University in NJ. www.davidmbarber.com
---
Jennifer Caster* (Production Stage Manager)
Jen is the proud Production Manager, Stage Manager, and Company Member of ten years with Conni's Avant Garde Restaurant. In addition, she has collaborated extensively with Cleveland Public Theatre on several productions, including Water Ways (Part One of the Elements Cycle), Earth Plays (Part Two of the Elements Cycle), Standing on Ceremony: The Gay Marriage Plays, Insomnia, Poor Little Lulu, and At-TEN-tion Span: A Festival of 10-Minute Plays. Regional stage management credits include engagements with Opera House Arts (ME), PlayMakers Repertory Company (NC), Great Lakes Theater (OH), and Idaho Shakespeare Festival (ID).
---
Ashley Davenport, Davenport's Divine Delicacies (Chef)
Ashley is a local chef and caterer who has called Cleveland home for the past 12 years. Born and raised in Texas, you might find notes of Southern, Cajun, and Tex-Mex flavors in his cooking. Ashley was raised in the restaurant business and has carried on the tradition of his grandmother Amna June's philosophy of scratch cooking. He has had to modify most of her recipes, however, as they feed several hundred. Ashley is chef and owner at Davenport's Divine Delicacies, located in the Gordon Square Arts District, and a great friend of CPT. In addition to annually supporting and cheffing Pandemonium, Ashley has performed at CPT on several occasions.
---
*Production Stage Manager appears courtesy of Actors' Equity Association, the Union of Professional Actors and Stage Managers in the United States.
---
Cast
---
Tsebiyah Mishael Derry (Lady T Rose)
Tsebiyah Mishael Derry is an actor, singer, and poet native to New York. Fresh off of playing Tybalt, Friar Laurence, & Lady Cap in Hypokrit Theatre Co's Romeo & Juliet, she has also played Tamika in the off-broadway Sistas The Musical, as well as the title role in Aida at the BergenPAC in Englewood, NJ. This year, she made her Broadway debut in the choir of Rocktopia, started teaching theatre to the youths, and released her debut single, "Regrow," now available everywhere! Tsebiyah is also a proud member of The Daughters Collective. Follow and find more info at Tsebiyah.com!
---
Lucille Duncan (Shihu Shallnotbenamed)
Lucille Duncan is a New York City based actress who is positively thrilled to be returning to Cleveland Public Theatre! At CPT: The Secret Social and Herald Angels' Fling (Conni's Avant Garde Restaurant). Off Broadway: The Donkey Show; Charles Mee's Not Knowing and Fire Island (3 Legged Dog); Rods and Cables (3 Legged Dog). Other New York: Little West 12th Night and Illyria (CAGR); Irina's Name Day Party (CAGR at North American Cultural Lab); Shakespeare's Slave (Resonance Ensemble); Betty and the Belrays (Theater for the New City). Regional: Rosie in the IRNE Award winning Cabaret (American Repertory Theater) with Amanda Palmer; O.N.C.E. in Hell and The Donkey Show (American Repertory Theater), and H&G, a public outcry (Wild Art). When not on stage, you can find her strumming ukulele and playing with her rescue pibble Honeybun.
---
Tommy McGinn (Dr. Peterson)
Tommy McGinn loves immersive theatre! He began exploring audience immersion with the Living Theatre when he first moved to NYC and continued exploring with the International WOW Company, and now is delighted to work with Conni's Avant Garde Restaurant. He has enjoyed working with the Conni's team on Little West 12th Night and Illyria in NYC and he is also extremely excited to return to Cleveland with the Restaurant – YOU ROCK CLEVELAND. He recently became a father and is very thankful for his wife, Martina, and baby, Cleo. Big thanks to everyone at Conni's for their love and support!
---
Arisael Rivera (Areese RR De La Fuente)
Arisael Rivera is thrilled to be part of Conni's Avant Garde Restaurant! He received his MFA in Acting from The New School. Selected credits include: Alejandro in No. 1 Rest at 845 Prospect with Harlem9 & Pregones, Stephano in The Tempest with Opera House Arts, Freddie in The Veritas Times, Mr. Onion in Who's In Charge?, Gully in This Sinking Island with The Anthropologists, and Ensemble in Shakespeare in the Park's Julius Caesar. Huge thanks to this crazy ensemble for letting him into the fold. Gracias a mi familia for their endless support, los amo! Follow him on Instagram: @arisael_riv
---
Doug Shapiro (Mr. Spackle Barrymore)
Doug Shapiro is physically on stage right now but spiritually eating breakfast. His usual request is a small pancake, half a piece of French toast, eggs, bacon, coffee with whipped cream, and a cornbread or grilled cinnamon bun to share with the table. Doug also made his onstage Broadway debut this year. Doug is so grateful to be here with you as part of his parole agreement with the City of Cleveland. Come visit at www.dougshapiro.com and thank you for supporting live theatre!
---
Local Performers
---
Selena Awesome Vicario (Nurse)
Selena Awesome Vicario is a Cleveland native and life-long theatre enthusiast. Having been part of the Cleveland Public Theatre front of house staff for 8+ years, this is her debut performance in a CPT production. A former dance instructor and current Yoga teacher, Selena has always had a passion for art and the ways in which it feeds the soul. Selena is known for her dedication to her ukulele life-partner and her ability to speak and perform in multiple languages.
Val Kozlenko (Nurse)
Val Kozlenko is a Cleveland based artist, craftsman, and jack-of-all-trades. Performing credits include: The Secret Social, The Loush Sisters DO the Nutcracker, and Standing on Ceremony: The Gay Marriage Plays at Cleveland Public Theatre; The Night Alive at Dobama Theatre; and Tall Skinny Cruel Cruel Boys, Inoculations, and Crave with Maelstrom Collaborative Arts (formerly Theater Ninjas).
Gideon Lorete (Nurse)
Gideon Lorete is a graduate of Baldwin Wallace University with a focus on acting, dance, choreography, multimedia communications, and entrepreneurship. He has made various appearances in Cleveland's film and theatre scenes. Recent credits include Dawg Pounded, Whisper's Thread: Watch Your Step in Pandemonium 2018, and Pickwick and Frolic's burlesque show Kimi's Las Vegas Bachelorette Party. In Cleveland's film scene, he is wrapping postproduction of his featured length debut, My Summer in Ohio, produced by Firestone Productions. Gideon runs his own Polynesian cultural dance entertainment business, Mana Polynesia, bringing culture and Polynesian fire dancing to Northeast Ohio.
Victoria Zajac (Nurse)
Victoria Zajac graduated from the University of Toledo with a BA in Theatre. She is an active member and director for Glacity Theatre Collective in Toledo, Ohio. Victoria has previously appeared at CPT in Eric Coble's The Family Claxon (Maria).
---
Local Production Team
---
Wes Calkin (Lighting Designer)
Wes Calkin's previous work for CPT includes lighting American Dreams, The Art of Longing, I Call My Brothers, Lines in the Dust, and The Loush Sisters Love Dick'ns: Great Expectations, scenery and lighting for Mr. Burns, a Post-Electric Play, and scenery for Br'er Cotton. Previously based in Cincinnati, credits include scenic design for Chemistry by The Cake Shop Theatre Company, the Producers' Pick of the Fringe at the 2015 Cincinnati Fringe Festival. Wes was formerly the Lighting Director at Shawnee Summer Theatre in Bloomfield, IN and the Resident Lighting Designer at Wayside Theatre in Middletown, VA. He holds an MFA in Lighting Design and Technology from the University of Cincinnati College-Conservatory of Music and a BA in Theatre from Wake Forest University. He works as a Theatre Design Specialist for the Innovative Technology Design Group at DLR Group | Westlake Reed Leskosky.
Kasey Gilder (Sound Designer & Board Operator)
After last year's production of The Loush Sisters get HARD for the Holidays (Yippie-Kai-Yay Mother-Loushers), Kasey is excited to be making his return to the backstage of CPT. Over the past seven years in the theatre realm, he has worked around Cleveland as well as out of state. For two years he co-managed the sound department at Colonial Williamsburg down in Williamsburg, VA. All throughout the Historic Area, live shows depicting important scenes of our nation's past, as well as educational productions to teach our history, were put on by historic interpreters. Hiding speakers and not showing our current age of technology was a daily challenge, but a fun one. Around Cleveland, he has worked on: 2017's The Loush Sisters get HARD for the Holidays (Yippie-Kai-Yay Mother-Loushers) at CPT; Cinderella, The Secret Garden, West Side Story, Annie Get Your Gun, Ain't Misbehaving, and The Miracle Worker at TrueNorth Cultural Arts; and Spamalot at Beck Center for the Arts. He also teaches theatrical audio production at Westlake High School and is a graduate of Full Sail University in Recording Arts.
Dan Schumacher (Assistant Technical Director)
Dan Schumacher the Master Carpenter at Cleveland Public Theatre. He graduated from Ohio University with a BFA in Production Design and Technology. Dan has spent two summers with the Heritage Theatre Festival, one summer with Stagedoor Manor, and just completed his third summer as the Technical Director for the Oberlin Summer Theater Festival.