Student Theatre Enrichment Program (STEP)
---
ABOUT THE PERFORMANCE
a Pandemic Point of View
Written by: STEP Ensemble | Directed by: Ed Blunt | Cast: Moth Teets, Easton Sumlin
A penetrating look at our current state of affairs from the lens of young minds yearning to be heard in a world full of noise and distraction.
Producer Raymond Bobgan
Education Director & Program Manager Nicole Sumlin
STEP Teaching Artist Intern & Stage Manager Jaytionna Wells
---
What is STEP?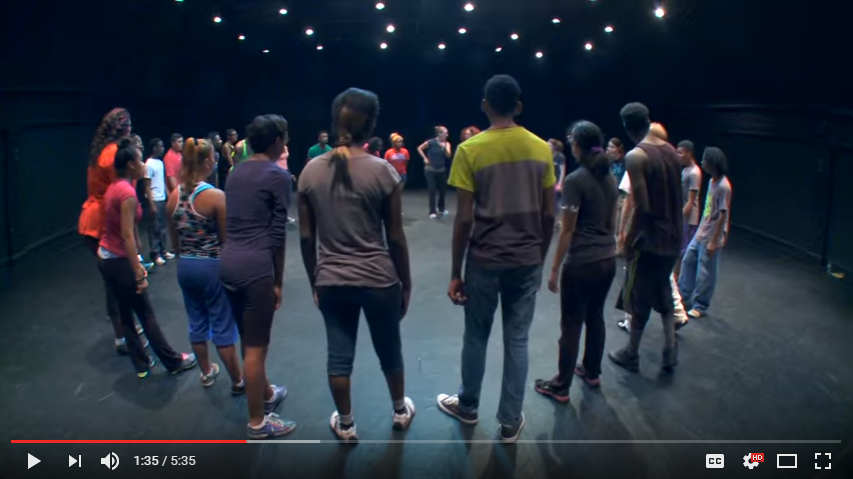 Founded in 1994, CPT's Student Theatre Enrichment Program (STEP) celebrates its 26th year of providing rigorous arts education and job training for teens. The majority of these teens come from families defined as low-income, live within the city limits, attend public schools, and are artists of color. STEP is an 8-week intensive that offers youth the opportunity to earn money while working and training in close collaboration with professional artists. Each year, the CPT Teaching Artists select works of literature that serve as a starting point for the teens to create an original theatrical production. STEP participants meet five hours per day, five days per week to engage in acting, writing, movement, percussion, voice, dance, technical production, and touring while developing valuable job skills such as timeliness, commitment, and teamwork. The program culminates in the creation of an original theatrical production that tours to indoor and outdoor venues across the city. Through STEP, the youth see themselves as positive and inspirational forces, and watch as their work impacts the larger Cleveland community. Many youth return to the program year after year, eventually going on to assume leadership roles inside of the program.
---
Very special thanks to Councilpersons: Kevin Bishop, Anthony Brancatelli, Phyllis Cleveland, Kevin Conwell, Blaine Griffin, Kerry McCormack, Jasmin Santana, Jenny Spencer
Made possible through the generous support of: Cleveland City Council and the Mayor's Office of Prevention, Intervention, and Opportunity for Youth and Young Adults; Cleveland Foundation; Paul M. Angell Family Foundation; Brewer-Garrett Co.; George W. Codrington Foundation; Cuyahoga Arts & Culture; Dollar Bank Foundation; First Federal Lakewood; Char & Chuck Fowler Family Foundation; George Gund Foundation; Martha Holden Jennings Foundation; David & Inez Myers Foundation; Ohio Arts Council; PNC Bank; Kelvin & Eleanor Smith Foundation; Third Federal Savings & Loan
---
STEP is generously Funded by
---
                                      
---
                                               
---
                                                         
---
---
                               
---
---
---