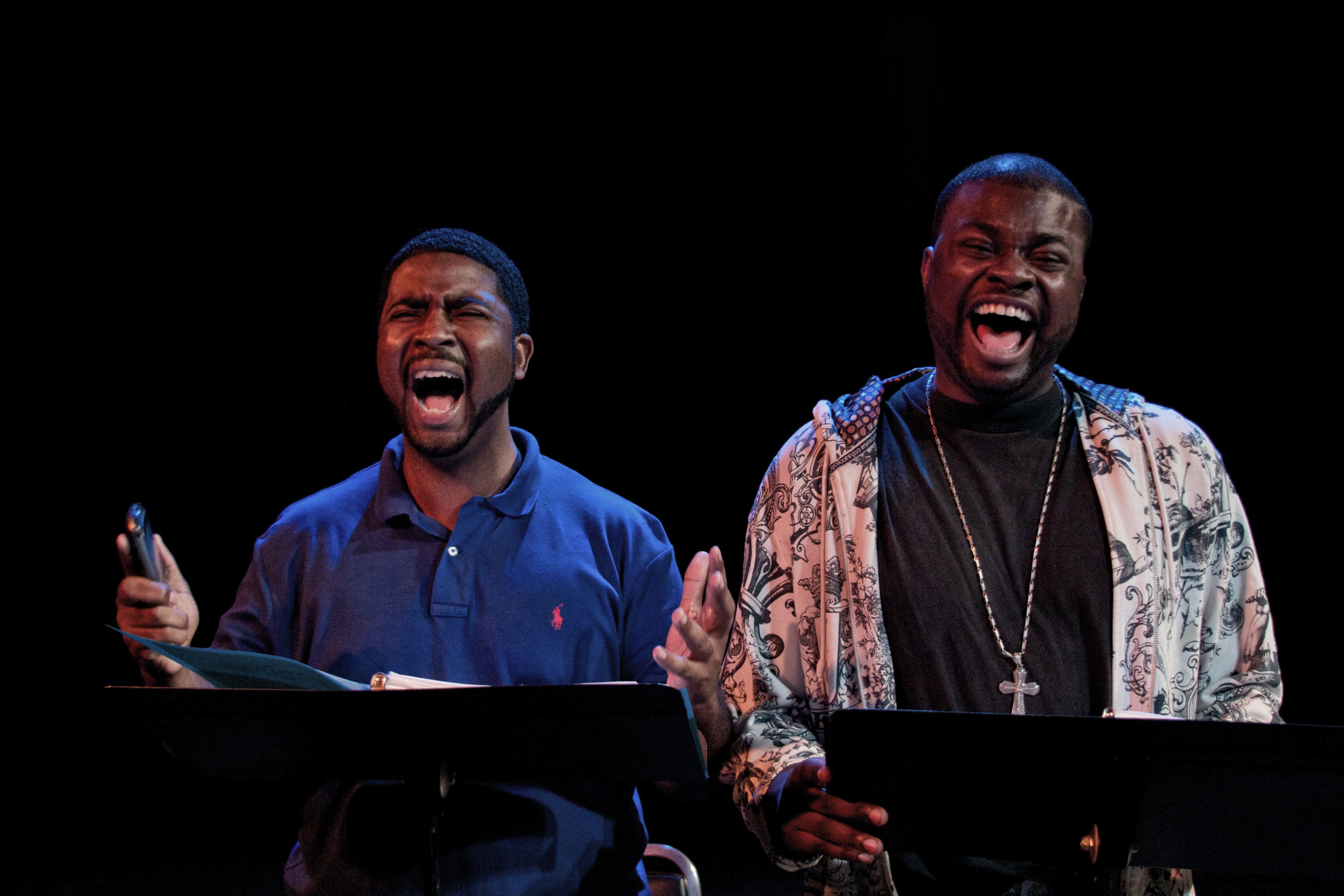 Cleveland Public Theatre produces full length productions of new work by both local and national artists. Every year, CPT welcomes local artists to apply directly to the season. The Request for Proposals link will be posted here when available (usually during the winter months), and will be sent out through NeOhioPal, as well as our e-newsletter. Sign up here to receive important information directly to your inbox.
Click here to see what a past season application looks like. 
For artists local and out of town, the General Submission Process is available for use all year round. Click here to learn more about our General Submission Process.
---
CPT's New Work Development programs continue to launch emerging artists through numerous workshop and other production opportunities, as well as provide pathways for risk and innovation by more established theatre-makers.
---
The centerpiece of CPT's season, Big Box provides local artists with the opportunity to create and produce new work. Over seven weeks, Big Box includes world-premiere workshop performances of theatre, dance, opera and genre-defying performances.
Cleveland Public Theatre is proud to support and foster the work of area artists in this unique program. Artists are given keys to Parish Hall and the freedom to transform the space for the presentation of their work.
---
Out of the Box offers features two out-of-the-ordinary theatrical experiences created by nationally and internationally recognized guest touring artists.
---
The Dark Room is a place where writers take center stage and their work has a chance to grow. The Dark Room is an ongoing event held on the second Tuesday of each month. The Dark Room affords emerging and veteran playwrights the space and resources to develop new works. It offers a venue to workshop plays, novels, poems, or any other written work in a supportive, yet critical environment.