AMERICAN DREAMS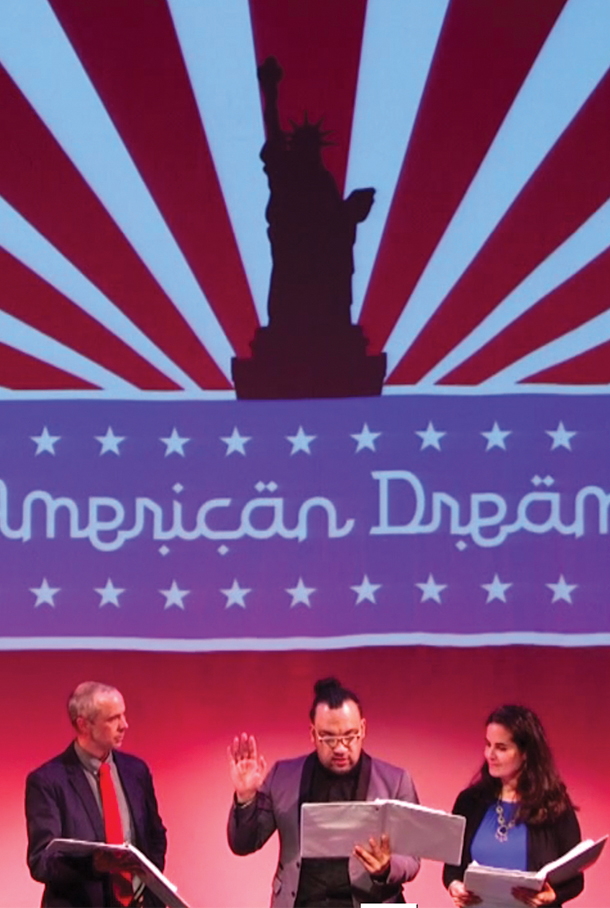 By Leila Buck. Directed and developed by Tamilla Woodard. Developed in collaboration with Varín Ayala, Monte Bezell, Osh Ghanimah, Ahmad Maksoud, Jens Rasmussen, Imran Sheikh, Andrew Aaron Valdez, Tamilla Woodard and Rasha Zamamiri.
February 08, 2018 - March 03, 2018
7:00pm, Thu/Fri/Sat/Mon, James Levin Theatre. Previews February 8 – 10 & 15 (No show February 12).
You are invited into the live studio audience of American Dreams, where you will decide which of three contestants will receive the ultimate prize: citizenship in "the greatest nation on earth." Weaving playful audience engagement with up-to-the-moment questions about immigration and more, this participatory performance explores how we navigate between fear, security and freedom; who and what we choose to believe—and how those choices come to shape who we are. World Premiere.
The newly-renovated James Levin Theatre is fully ADA compliant featuring a patron elevator and an all gender, wheelchair accessible restroom.
---
---
Thank you to our supporters