PANDEMONIUM 2017: UNLEASH
---
PANDEMONIUM 2017:

Unleash
CPT celebrates the artist within us all:
Release your inhibitions and escape the ordinary!
–
CPT's educational programs empower youth and adults to unlock their power,
creating inspiring and adventurous performances for the community.
–
CPT is a catalyst for creativity, innovation and rebirth on the west side of Cleveland.
---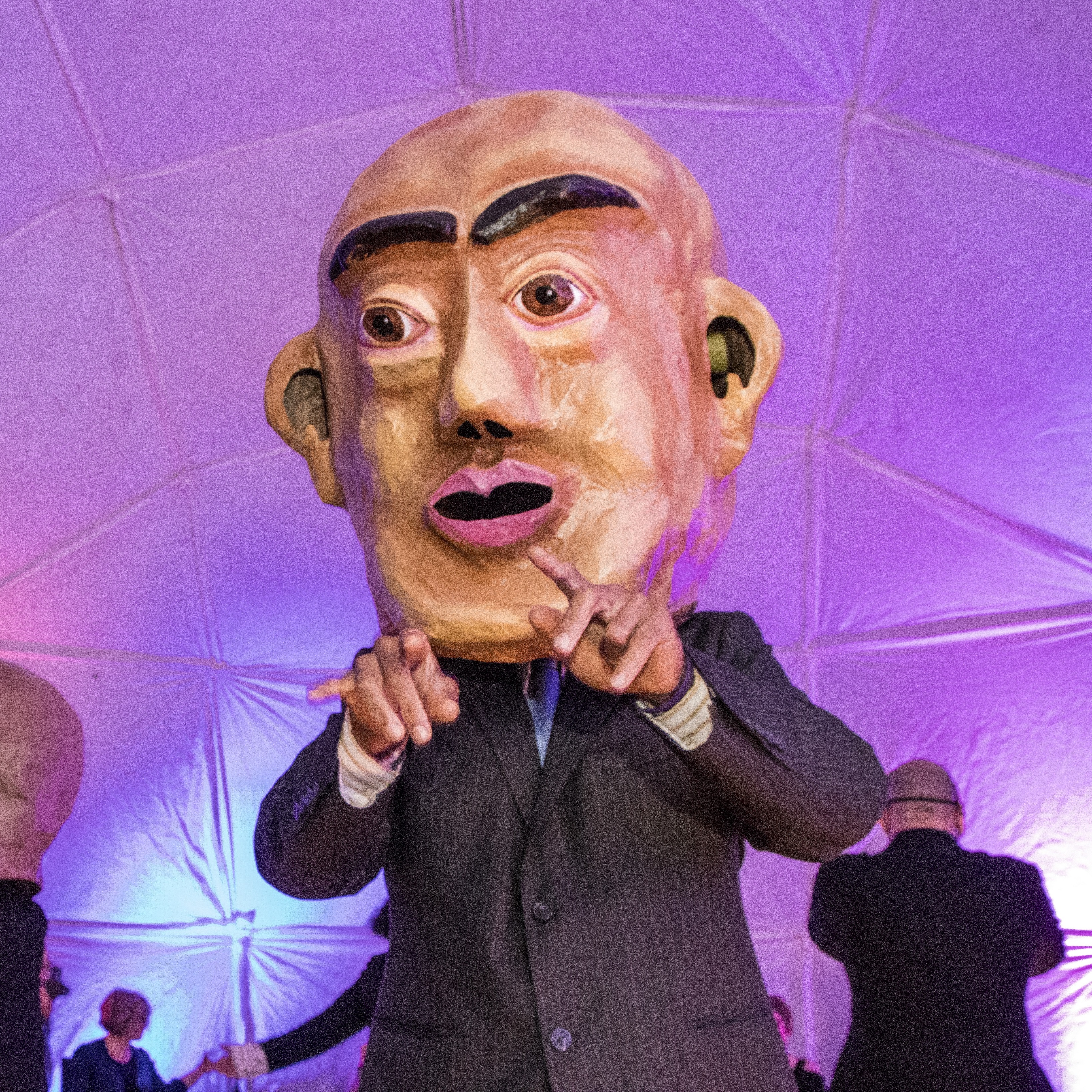 ---
Click here or on the thumbnail above to watch the video.
---
2017 Pan Award Honoree
This year we are delighted to honor Andrew Watterson with the 2017 PAN Award, in celebration of his contributions to the arts, environmental sustainability and community development.
Andrew has served on the board of CPT since 2009 and also serves on the Gordon Square Arts District board. Andrew is Senior Vice President and Head of Sustainability for KeyBank, where he uses his environmental and organizational change expertise to lead the bank in the development and execution of a sustainability strategy.
Andrew has also served on the boards of the Cleveland International Film Festival and the GreenCity Blue Lake Institute at the Cleveland Natural History Museum. He lived for 10 years in Gordon Square Arts District, most recently moving with his husband Randy Lanoue to the Edgewater Park neighborhood. His love for this community runs deep, and we are thrilled to honor him.
Read more about our honoree here.
---
---
SPONSORSHIPS AVAILABLE:
Contact Caitie Hannon
216-631-2727 ext 213 or
channon@cptonline.org
Click here to view sponsors of Pandemonium 2017.
---
---
HONORARY CHAIR
Hon. Frank G. Jackson
HOST COMMITTEE CO-CHAIRS
Jason Bristol & Alex Frondorf
Barb & Chuck Brown
Hon. Joe Cimperman & Nora Romanoff
Trina Evans & Ken Birch
Randy Lanoue
Pat & Chuck Mintz
Phil Oliss & Rachel McQuade-Oliss
Margie & John Wheeler
Karen White
Hon. Matthew & Michelle Zone
Host Committee
Hon. Nickie J. Antonio & Jean Kosmac
Amy Brady
Carrie Carpenter
Bill & Judie Caster
Jillian Davis & Jeff Kelleher
David & Karen Doll
Diane Downing
Tim Downing & Ken Press
Margie & Danny Flynn
Arne Goldman
Christopher Gorman
Maureen Harper
Alana Jochum & Graham Binnig
Marty Kanan & Don Barrett
Donna & Stewart Kohl
Wally Lanci
Marcia W. Levine
Adelbert "Chip" Marous, Jr.
Alvin McCray & Jason Rudman
Neil Mohney
Bill & Alison Nottingham
Jeffery Patterson
Jan Roller
Mark Ross
Kellie & Michael Rotunno
Thomas & Anita Scanlon
Charna Sherman
Dr. Marie A. Simon & John M. Zayac
Karen Small
Michelle Tomallo
Jonathan Whigham
---