Cut to Pieces
---
The Creative Production Team Includes:
Spencer Padilla - Video Design
Inda Blatch-Geib - Costume and Special Props Design
Carly Garinger - Assistant Video Design, Video and Sound Operator
Douglas Snyder - Sound and Video Operator
---
Featuring Chris Seibert
CPT presents the World Premiere of a CPT Original Work, Cut to Pieces by Raymond Bobgan and Chris Seibert, onstage in the James Levin Theatre from May 16 – June 6th.
Please note: Cut to Pieces includes graphic images of violence and is suggested for mature audiences only. There is NO LATE SEATING.
Sponsors
Reviews
"Without spoiling the mystery, which lies both in the content and its manner of unspooling, suffice to say that Seibert and Bobgan…create an innerscape that alternates between the humorous and horrific. Despite the collaboration, it is Seibert — an existentially lone boat tossed on the stormy breast of the great ocean of being — who is laying herself bare here for all to see the ugliness and beauty, the monstrous and the monotonously quotidian, about being alive and engaged in oneself and one's world. Seibert burned brightly as Emily in Our Town at Cleveland Public Theatre, but her candlepower on her return to the CPT stage attains supernova intensity."
Tony Brown, Cleveland Plain Dealer
"By taking an age-old trope of several people convened at a spooky mansion and twisting virtually everything thereafter, Bobgan (who also directs) and Seibert (who also performs) come up with a bounty of inspired moments. Cut to Pieces has an innocent arrogance and an energetic spirit of invention that makes it a thoroughly memorable experience…don't expect any easy plotting trajectory here. This is weird but wonderful theatrical creation, and it is most fascinating when it is least understandable. Seibert is a marvel."
Christine Howey, Cleveland Scene
---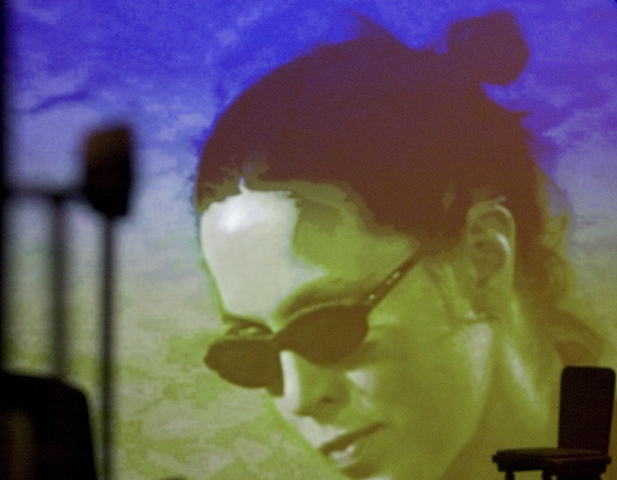 ---