I CALL MY BROTHERS
---
The Creative Production Team Includes:
Jesse Reagan Hernon - Stage Manager
Douglas Puskas - Scenic Designer
Wes Calkin - Lighting Designer
Alison Garrigan - Costume Designer
James Gillen Kosmatka - Sound Designer
Charles Hargrave - Board Operator
---
---
Reviews
"Powerful, visceral… a poignant portrait of next to normal."
–Bob Abelman, The Morning Journal
"It's not about divisiveness; it's about unification."
–Applaud Squad Reviews
---
ABOUT THE PLAYWRIGHT: JONAS HASSEN KHEMIRI
Jonas Hassen Khemiri, born in Sweden in 1978, is the author of three novels and six plays. His first novel, One Eye Red, received the Borås Tidning award for best literary debut. His second novel, Montecore, won several literary awards including the Swedish Radio Award for best novel of the year and the PO Enquist Literary Prize for the most promising young European writer. Mr. Khemiri's books and plays have been translated into more than fifteen languages. In 2011 he received a Village Voice Obie Award for playwriting. His plays include Invasion! (USA, France, Belgium, Germany -11 different productions, Austria, Switzerland, UK, Netherlands, Finland, Denmark, South Korea, Norway; English translation published by Samuel French), God Times Five (USA, Germany, Austria, Switzerland, France, UK), We Are A Hundred (USA, Germany, Austria, Switzerland, France, Norway, Denmark), and Apathy For Beginners (Germany, Austria, Switzerland). Other accomplishments and awards include International Residency for Emerging Playwrights (Royal Court, London), Scholarship from the Swedish Academy, and shortlist for the August Prize for Montecore (2006); Swedish Theatre Biennial selection for Invasion!, Per Olov Enquist Prize for Young Authors Facing the Future, VI magazine Literary Prize for Montecore, Colombine Scholarship for playwriting, and the Bellman Award (2007); Swedish Radio's Prize for Best Short Story (2008); HEDDA prize for best play for We Who Are Hundred (Norway) and DAAD Berliner Künstlerprogramm Writer in Residency (Germany) (2009); John Fante Literary Prize for Montecore (Italy) (2010); and the Ibsen Prize for playwriting and Henning Mankell scholarship (2011). www.khemiri.se
---
About the Director: Evren Odcikin
Evren Odcikin was awarded the 2015 National Directors Fellowship by the Eugene O'Neill Theater Center, National New Play Network, the Kennedy Center, and Stage Directors and Choreographers Foundation. Based in San Francisco, he is a director and producer with credits at Golden Thread Productions (where he serves as the Director of New Plays and Marketing) including Yussef El Guindi's Language Rooms, in San Francisco and Los Angeles (critic's pick for LA Times), Mona Mansour's Urge For Going, Kevin Artigue's The Most Dangerous Highway in the World (Theatre Bay Area Award Recommended Production), Denmo Ibrahim's Ecstasy | a waterfable, as well as numerous short plays in ReOrient Festivals. He has directed and developed new plays at South Coast Rep, the Lark, O'Neill Theatre Center, InterAct Theatre Company, National New Plays Network Showcase, Magic Theatre, Crowded Fire, Impact Theatre, and Playwrights Foundation with such writers as Eugenie Chan, Christopher Chen, Frances Ya-Chu Cowhig, Prince Gomolvilas, Garret Groenveld, David Jacobi, Jonas Hassen Khemiri, Michael Lew, Rehana Mirza, and Nick Nanna Mwaluko, amongst many others. A graduate of Princeton University, Evren received the 2013 TITAN Award by Theatre Bay Area; and was selected as an Emerging Theatre Leader by TCG for their American Express Leadership Bootcamp. www.odcikin.com
---
---
A Note from the Director…
Finding hope in community.
---
---
---
Click here or on the thumbnail to the left to watch the full video.
"In our current moment where [the Muslim] community is explicitly being attacked and singled out in different ways, it feels important for us to start owning our own story, and actually working on changing the narrative. I appreciate plays like I Call My Brothers that allow us to be ourselves. And by that I mean not just positive portrayals, but that we get to be as flawed, as interesting, as anyone else. Because sometimes that 'Good Muslim/Bad Muslim' narrative is very dehumanizing."
– Evren Odcikin, Director of I Call My Brothers
---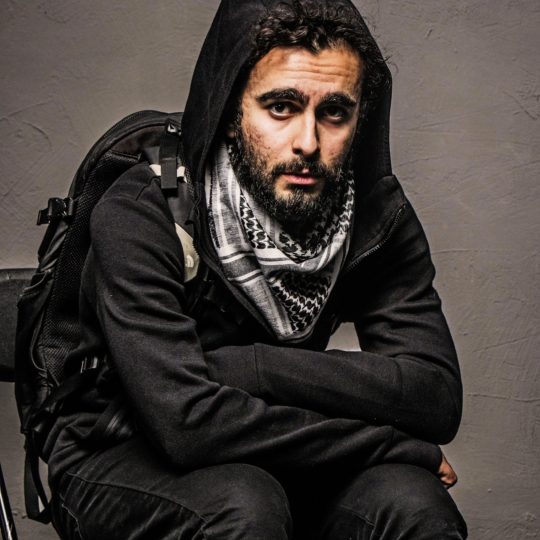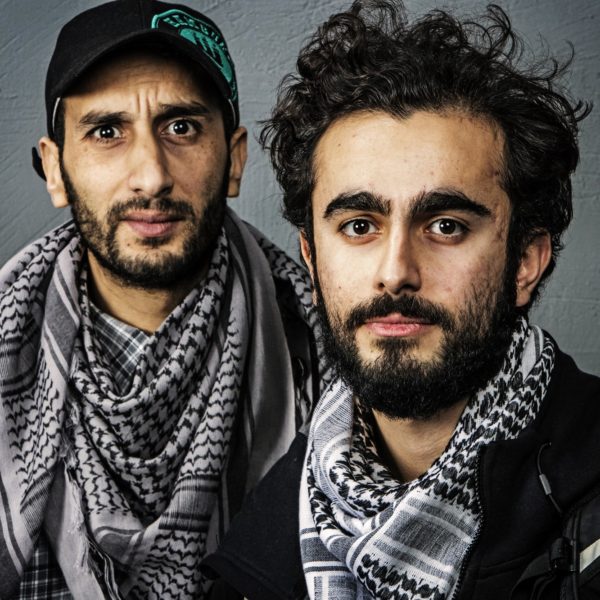 ---