RED ASH MOSAIC
---
The Creative Production Team Includes:
Benjamin Gantose - Lighting Designer
Holly Holsinger & Irene Mack-Shafer - Co-Costume Designers
Matthew Ryals, 2016/2017 Kulas Theatre Composer Fellow - Composer/Sound Designer
Maura Krause - Dramaturg
Raymond Bobgan - Scenic Designer
Colleen McCaughey - Stage Manager
Marissa Green - Assistant Stage Manager
---
---
Reviews
"Red Ash Mosaic delivers '…a seamless fusion of the familiar and the exotic.'"
"In the world of collaboratively devised and exploratory theater, Raymond Bobgan is the artist of note. He is surrounded by exceptionally talented and fully committed performers. And the quality of Red Ash Mosaic is superb."
–Bob Abelman, Cleveland Jewish News
"…moments of surpassing beauty… fierce theatrical imagination and a rippling physicality…"
–Christine Howey, Scene Magazine
---
ABOUT THE DIRECTOR: RAYMOND BOBGAN
This is Raymond Bobgan's 11th season in the leadership position at CPT. Raymond specializes in working through an ensemble process to create new performances that are bold, multilayered and highly physical. In 2014 he became the first recipient of the Cleveland Arts Prize in the discipline of Theatre. Raymond's work has been seen in Romania, Brazil, Denmark, Serbia, Turkey, The United Kingdom and Canada and has been featured in American Theatre Magazine, Canadian Theatre Review, Theatre Journal and in Lisa Wolford's book Grotowski's Objective Drama Research. Raymond has created many works for CPT including: Rusted Heart Broadcast; Insomnia, with Holly Holsinger and Chris Seibert; Cut to Pieces, with Chris Seibert; Blue Sky Transmission: A Tibetan Book of the Dead, co-produced by CPT and La Mama ETC (NY); and The Confessions of Punch and Judy, co-produced by CPT, NaCl (NY) and Number 11 Theatre (Toronto), which was published in New Canadian Theatre Volume 9.
In 1994, Raymond initiated the Student Theatre Enrichment Program, a job training program that engages at-risk youth in writing, producing and performing new plays. Raymond was also the first director of CPT's Y-Haven Theatre Project. Under his leadership CPT has eliminated significant debt, run consistent operating surpluses and formed both a Building Reserve and an Innovation Reserve. This financial advancement was a result of mission-focused programming including a strong emphasis on supporting new works and local artists, a bold aesthetic vision and CPT's educational and engagement programs.
Raymond is a two-time recipient of the Creative Workforce Fellowship (2010 for Theatre, 2014 for Music Composition), a program of the Community Partnership for Arts and Culture funded by the Cuyahoga Arts and Culture. He is an alumnus of Theatre Communications Group/Pew Charitable Trust's National Theatre Artist Residency Program and the TCG/NEA Career Development Program for Directors. Raymond was Acting Artistic Director of CPT (1995-1997) and served CPT in many roles including Stage Manager, Guest Director, Associate Artistic Director, Education Director and Resident Director at various times since 1991.
---
---
A Note from the Creator/Director, Raymond Bobgan
In 2000, at the request of CPT Founder James Levin, I set out to adapt The Tibetan Book of the Dead for the stage. That performance, Blue Sky Transmission, co-produced with La MaMa Experimental Theatre Club Off-Broadway, along with a series of accidental incidents, set me off on a long journey exploring books of the dead – or at least what I considered "books of the dead." In the past fifteen years, I've directed dramatic books of the dead: Thornton Wilder's Our Town and Gao Xingjian's The Other Shore, and I might even argue that Mikki Johnson's American Falls could be considered part of this journey. I co-created/co-directed with Karin Randoja, Red Castle Inquiry based on Kafka's The Castle, and created/directed Open Mind Firmament based on the writings of William Butler Yeats and Cleveland Scholar, Barton Friedman.
The work on Red Ash Mosaic began as an adaptation of The Egyptian Book of the Dead. In sixth grade, I was so deeply impacted by the Tutankhamen exhibit and in college, participated in a workshop adaptation of what is more properly known as The Book of Coming into the Light (which is actually not a book at all, but a collection of spells). However, as I read and worked more and more, the texts became tiresome to me, with their consistent long lists of how perfect the dead person had been. This was not me. This was not my book of the dead. But another Ancient Egyptian text began to grow on me – Rebel in the Soul, in which a person grapples with suicide and considers the paradise of death. His soul admonishes him that "only through living may intellect reach the heart."
This led me back to thinking about other writers from the middle east who wrestled with issues of identity, the divine, and what it means to live.
For me, it feels as if Red Ash Mosaic is not just another installment in this journey with death, with books of the dead, but also a conclusion. It is also the most personal – almost autobiographical. Of course, I could not have walked a step of this journey alone, and I have been surrounded by incredible artists from point of inception to this moment. I've been given a precious gift – the gift of collaboration and trust. I am grateful to all who have given this work life.
Raymond Bobgan
CPT's Executive Artistic Director and Creator/Director of Red Ash Mosaic
---
---
A NOTE FROM THE DRAMATURG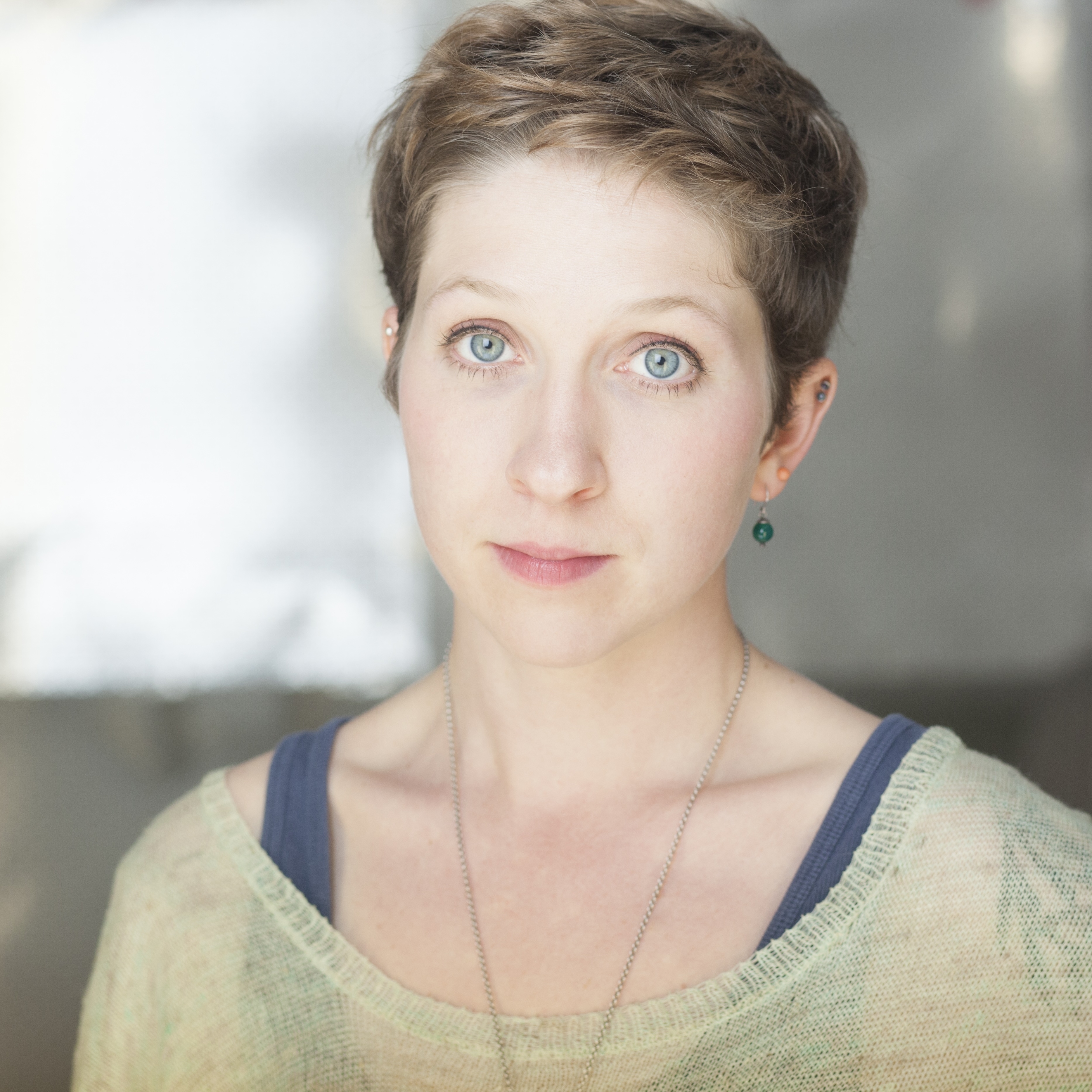 A few years ago, I started to refer to a book I loved as my personal bible. I meant no blasphemy, but rather to sum up the experience of being able to consult a novel anytime, for any circumstance, and find a little bit of something to warm, or console, or affirm, or guide you. As I used this term, I started to find that many people knew exactly what I meant by it. Even those I don't think of as bookworms have at least one text like this – a poem, a short story, a novel, even a song or album.
It seems obvious that a piece of theatre is not like any of these. You can't flip to the scene you want, or get up in the middle of the night and pluck it off your shelf, or pull it up on some device. But when I try to think of how to talk about Red Ash Mosaic, I can't help but compare the way I relate to this show to the way I relate to my personal bibles.
Red Ash Mosaic is not a book, it is an intuitive and layered live event. Yet, my wish for audience members is that it will serve as a fleeting personal bible. I hope you will be able to be open and seeking when you sit down for the show. I hope it will be a lens, a way to see your own life through a prism, and I hope it will be a singularly personal experience.
Maura Krause
Dramaturg, Red Ash Mosaic
---
---
Taking Flight…
Rigging, ropes, pulleys, clews. Techniques, tricks and flips… theatrical flying is an art form.
Adam Seeholzer, CPT Education Manager and Cleveland Core Ensemble member, shared what it's like to work the ropes that make the wonder of flight possible in Red Ash Mosaic:
"It's hard work on many different levels… physically, mentally, emotionally… there's so many different things at play. Safety's your number one priority, period. But at the same time you have to risk in certain ways – both as the operator and as the person flying. But you have to figure out the balance between safety and risk, and that line is always changing depending on what's happening and who's the floor. When you're acting in a scene, safety's not really a concern. It doesn't really come up. But with the flying, it's always there. It has to always be there. Because the second it's not there is when an accident can happen."
---
Red Ash Mosaic  questions a deeply universal, human experience
From an interview with Raymond Bobgan, Director/Creator of Red Ash Mosaic:
"There are some themes that recur in my work which have to do with how an immaterial or internal or spiritual (or whatever you want to say) life sits and interacts with our daily life in ways that maybe most of the time aren't evident. And I'm really interested in exploring moments of stress or strain – moments in which those two worlds overlap more and interpenetrate each other.
For me, through looking at death, we begin to look at our lives in different ways. And in Red Ash Mosaic, I think I'm making a break from that sense.
I don't really accept this notion that to live is to sleep and to die is to awaken. And for me, I think that is a very dangerous concept because it allows a sort of complacency… it doesn't seem wise to wait for the afterlife to begin to go towards the light."
Click here to read the full interview.
---
The Meaning of the Music
Music and song are used to invoke rich meaning and feeling in Red Ash Mosaic. There's original music by Matthew Ryals, 2016-2017 Kulas Foundation Theatre Composer Fellow, as well as haunting a cappella, actor-performed music composed by Raymond.
In this video, Raymond describes his group-centered approach to music composition and the transformative power of song.
"When we sing, our whole body is vibrating in different ways, and that also means that our mind is working in a lot of different ways, and I believe that song can actually change how we think." -Raymond Bobgan, Director/Creator of Red Ash Mosaic
Click here or on the thumbnail above to watch the full video.
---

In 2012, Executive Artistic Director Raymond Bobgan began working with a group of actors to create Rusted Heart Broadcast. The principles of this work were guided by Raymond's extensive experience in ensemble theatre creation. Raymond formed a core group of actors to continue working together as an ensemble company, aligning with the Network of Ensemble Theaters (a national organization of which CPT is a member) which defines ensembles as "a group of individuals dedicated to collaborative creation, committed to working together consistently over years to develop a distinctive body of work and practices."
As part of its growth, the group has claimed a name—Cleveland Core Ensemble—and is working on a multitude of projects. The ensemble is made up of Raymond Bobgan, Dionne Atchison, Faye Hargate, Adam Seeholzer and Darius Stubbs. On occasion, other actors will work inside the ensemble as guests and the ensemble will continue to be part of other theatrical projects, both independently and as company members. The purpose of the ensemble goes beyond the creation of new work, as it also influences the approach to theatre throughout the season, instills core values in the broader artistic work of CPT, contributes to CPT's community work in events like Station Hope and forms the pedagogical basis for our education programs.
Click here to read more about Cleveland COre Ensemble.
---
The Journey to Red Ash Mosaic
Two years ago, CPT was honored with a grant from the National Endowment for the Arts – the largest NEA production grant in CPT history – for the development and production process of Red Ash Mosaic. Thanks to the NEA support, the first phase of Red Ash Mosaic's development was completed last June. These crucial works-in-progress presentations made it possible for the piece to grow and evolve into the full production opening this Spring. We could not have pursued this three-year timeline without the generous support of the NEA.
"I think theatre is best when the artists making it are on their own journey of self-discovery, so I feel compelled to experiment, to keep learning and growing." -Raymond Bobgan, Director/Creator of Red Ash Mosaic
---
Evolution: the next phase
"One of the most enjoyable parts of the Red Ash Mosaic creation process is being able to invest this amount of time with a group of people who are on a journey with you to discover what the piece wants to be." -Raymond Bobgan, Director/Creator of Red Ash Mosaic
After the workshop production last June, Raymond and Cleveland Core Ensemble continued developing Red Ash Mosaic. A new, fresh-off-the-ground scene from the play – pictured below – was presented at Entry Point in January 2017.
---