CPT Presents… Ya Mama!
---
---
About the Playwright: Nina Domingue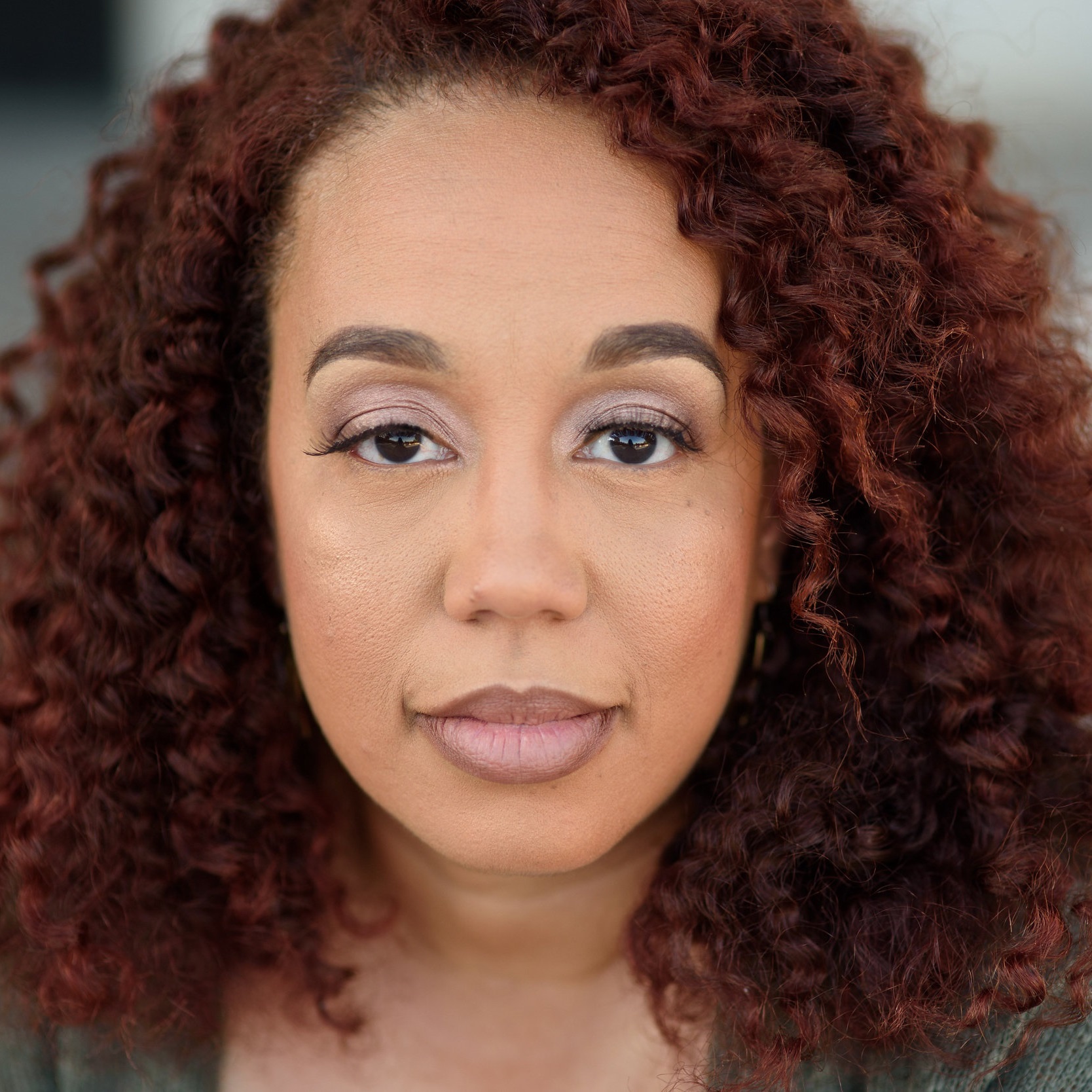 Nina Domingue is a well-respected and sought-after actress and playwright. Ya Mama! was developed in the CPT Big Box series before debuting in the NY International Fringe Festival in 2011, and then returning to CPT's 2011/2012 season. Nina received a Bachelor of Arts in Theater Arts from Dillard University of New Orleans and a Master of Fine Arts in Acting from West Virginia University. Nina was described by nytheatre.com critic Andrew Rothkin this way: "Domingue, an eloquent artist of more colors than Crayola, and who has the refined skill of someone twice her age." The Plain Dealer described her performances as "Must-see theatre!" Credits include Medea at 6:00 (Ensemble Theatre), Project1Voice 2015: Home by Samm-Art Williams (starring James Pickens, Jr. – Grey's Anatomy), Project1Voice 2014: for colored girls… (lady in orange, Dale Shields), It Hasn't Always Been This Way by Ntozake Shange (Off-Broadway, Diane McIntyre), Venus (The Venus Hottentot, CPT), Merry Wives of Windsor (Mistress Quickly, Great Lakes Theater Festival), Nickel and Dimed (Multiple Characters, co-production between CPT and GLTF), for colored girls… (lady in red, Karamu House, Terrence Spivey). Solo show credits include NY International Fringe Festival, Ya Mama! (developed in CPT's Big Box series), No Child… (CPT), The Little Mermaid (Cleveland Play House, Pamela DiPasquale), A Jewel of a Tale (commission by Cleveland Play House). Independent film: Bringing Henrietta to Life (Henrietta Lacks), The Passageway (Dr. Collins), A Day of Racism (Sancha). She made her mainstage directorial debut at Karamu 2.0 with the American premiere of The Adventures of the Black Girl in Her Search for God by Lisa Codrington. Awards and honors include: Best Actress in a Play (Cleveland Theatre Collective, lady in red), Memorably Distinctive Performances in a Theatrical Season (Cleveland Theatre Collective, 2004-2005 Season), and The Plain Dealer has said that Nina is "…a young Anna Deavere Smith" and watching her is "like a master class in acting." Nina is a wife and mother of five, her greatest work to date.
---
About the Director: Nathan Henry
Nathan Henry is Line Producer and Director of Marketing and Communications at Karamu House, where he has worked as a multi-disciplined artist for nearly a decade. Credits for Karamu include: director of the critically-acclaimed production of Passing Strange; director and choreographer of the regional premiere of Lee Summers' From My Hometown; director of Dale Orlandersmith's Yellowman in collaboration with NYC's Project1Voice; and associate director of the regional premiere of Tony Kushner and Jeannine Tesori's Caroline, or Change, a co-production with Dobama Theatre. He also served as line producer for the world premiere of Believe In Cleveland, the American premiere of The Adventures of the Black Girl in Her Search for God, and the regional premiere of Sassy Mamas – all at Karamu House. Select regional credits include: August Wilson's Seven Guitars, Elton John and Tim Rice's Aida, Smokey Joe's Café, Ain't Misbehavin', The Wiz, Once On This Island, Anything Goes, and Guys & Dolls, among many others. He has worked with The Kennedy Center for Performing Arts TYA/USA, Cleveland Play House, Cleveland Public Theatre, Great Lakes Theater, Dobama Theatre, Beck Center for the Arts, Ensemble Theatre, Porthouse Theatre, Cain Park, Playwrights Local, The Maltz Museum, The Musical Theater Project, Case Western Reserve University, Kent State University, and Talespinner Children's Theatre, where he sits on the board of directors.
---
About the show
Ya Mama! was developed in Cleveland Public Theatre's Big Box series. Andrew Rothkin of nytheatre.com described the show this way: "Ya Mama! is a richly woven tapestry of love, loss, strength, and spirituality, beautifully written and exquisitely performed by the phenomenally gifted Nina Domingue, who jumps from the comedic to the dramatic to the poetic in an eye-blink as she inhabits a seemingly endless parade of sometimes mean, sometimes loving, sometimes wacky characters—or rather, real people from her life, past and present… Domingue, an eloquent artist of more colors than Crayola, and who has the refined skill of someone twice her age at least, does not merely unveil the darkest times of her life, but enlightens as well, telling a moving tale that pulled me in. Her story, chiefly surrounding issues of motherhood—her mother's suicide as a very young child, her love/hate relationship with her father's second wife, the full-of-life aunts who eventually took her (and her sister) in, and finally, the joys and challenges of being a mother herself—are fascinating and tender and funny, and one with which I could—somehow—relate. While my upbringing was different from her upbringing and while I will never be a mother, so much was universal…"
---
Ya Mama! at the Hollywood Fringe Festival
On June 21 and 23, Ya Mama! performed at the 2018 Hollywood Fringe Festival. Click here for more information – and to see additional photos and watch a scene from the show.