Week #2: MorrisonDance
---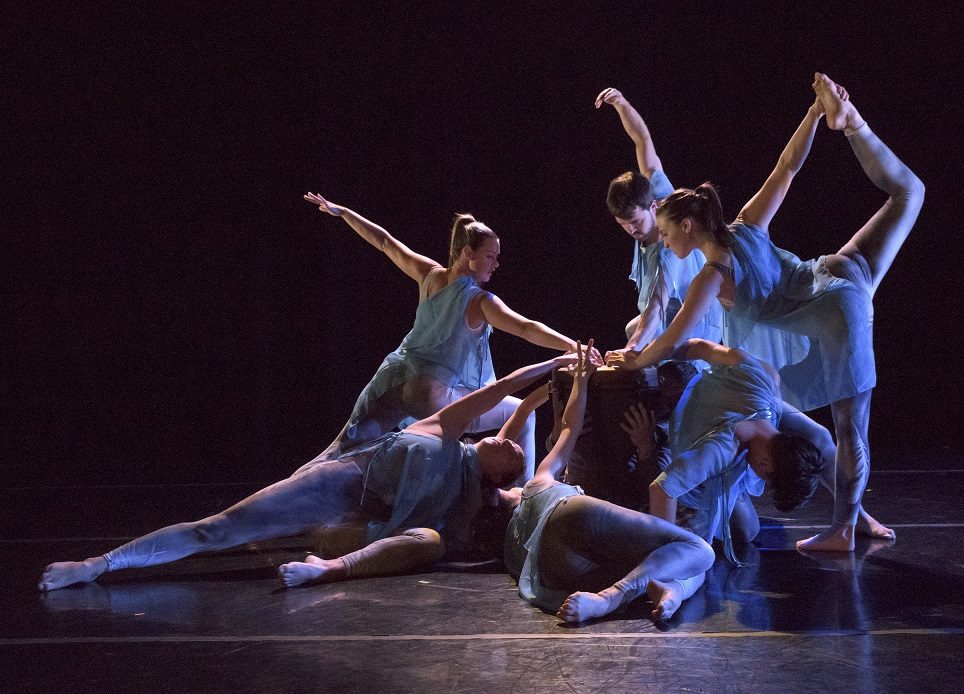 MorrisonDance
Celebrating 20 years of creativity
Embark on a journey through strange worlds inhabited by computer viruses, confused zebras, quirky book characters, peacock spiders, Dali's dreams, and more. In this enlivening retrospective showcase, MorrisonDance shares handpicked pieces from their last 20 years of staged works.
Choreographed and Directed by Sarah Morrison
Performed by Amanda Clark, MaryPat Dorr, Jenni Hankey, Taliesin Haugh, David Lenahan, Braden Pontoli, and Dana Wasielewski
About MorrisonDance
Since 1997, MorrisonDance has integrated the art of movement within cross-disciplinary collaborations, continuously challenging the traditional understanding of dance. The small non-profit dance company gets its unique strength from performers trained in a variety of movement arts willing to stretch their abilities through presentations in alternative venues and through experimental presentations combining nature, technology, and other artistic disciplines. MorrisonDance works to create viscerally aesthetic presentations and has developed unique creative partnerships with organizations such as BrainMaster and NASA, allowing them to explore new marriages between art and science. With over 50 original creations, MorrisonDance has been honored by the Robert Rauschenberg foundation, Ohio Arts Council, and OhioDance. This is no ordinary dance company.
The mission of MorrisonDance is to inspire and cultivate public awareness of the art of dance through performances and cross-disciplinary collaborations. To provide, promote, and participate in educational and outreach programs that increase the awareness of dance and encourage community cultural and artistic endeavors; to research and develop integrated and cross-disciplinary teaching and presentation methods for dance; and to create opportunities for artists and performers of various media, augmenting the accessibility of dance as a performing art. morrisondance.org
"Zany…endearing…" –The Plain Dealer
"Enchanting…" –San Diego Story
"Unique moving art" -Tom Mulready, CoolCleveland
Vimeo | vimeo.com/morrisondance
YouTube | youtube.com/morrisondance
Facebook | facebook.com/morrisondance
Main image credit: Bob Perkoski
---
Thank you to our supporter