PANDEMONIUM 2021: THE BREAK OF DAWN
---
PLAN YOUR EVENING
Pandemonium Map & Schedule HERE!
Program & Artists Listing Here!
TRAVEL & PARKING
In general, please plan plenty of time for travel. As parking space is limited, we encourage you to take advantage of the complimentary valet parking beginning at 6:30pm.
---
PANDEMONIUM 2021:
THE BREAK OF DAWN
CPT celebrates the artist within us all:
Pull back the veil of night… and welcome a new day!
CPT's education programs empower youth and adults to discover their inner light,
creating magnificent and illuminating performances for the community.
CPT is on a mission to inspire creativity, innovation, and renewal on the west side of Cleveland.
---
Pandemonium 2021 Artists
(list subject to change)
Dance Performances by Verb Ballets; Inlet Dance Theatre; Ballet Legato; Bella Sin; De'Aja Mon'e & Ahaadii Rice Live Music Performances by Pureplex DJs featuring Neil Chastain and DJ Square Biz; The Katy; Anthony Covatta; Harmony; DJ Chris Pulse, Post Saga and more Original Theatrical Work by Raymond Bobgan & Cleveland CORE Ensemble; Carrie Williams & Amy Schwabauer; Amanda Lin Boyd; The Dark Room featuring plays by Tim Collingwood, Craig Webb, Renee Schilling, Molly McFadden; Andrew Aaron Valdez; Zuggie Tate; Raja Belle Freeman; Patrick Warner; Holly Holsinger; Cassandra Harner; Avery LaMar Pope; Syrmylin Cartwright; Luna Larkinsong, and many more Additional Performances by Mark Zust; Martinique Mims; Erin E. Dolan & Stratosphere; Ohio City Theatre Project; Nadia Tarnawsky; Toby Vera Bercovici; Daniel Wasdahl; Radio on the Lake Theatre; Window Performances with Maya Nicholson, Ananias J. Dixon, Sidney Smith, Michelle Guerry, Kristen Zajac, Jordan Thompson, Jason Samuel, & Alisha M. Caraballo, Art Acts; Kriss Mills & Caddie Harner; Yacht Lemonade; Generation L.Y.G.H.T; Real Live Theatre; Statosphere; Kyle Rakotci, Lydia Benson, Maja Paar, Forrest Paige, and others Visual Art Installation & Multimedia by Inda Blatch-Geib Designs; Cara Romano; Benjamin Gantose & Cayla Destefano; Dale Good; Beth Wood, and more.
---
Click here or on the image below to watch the video from Awakenings: A Virtual Gala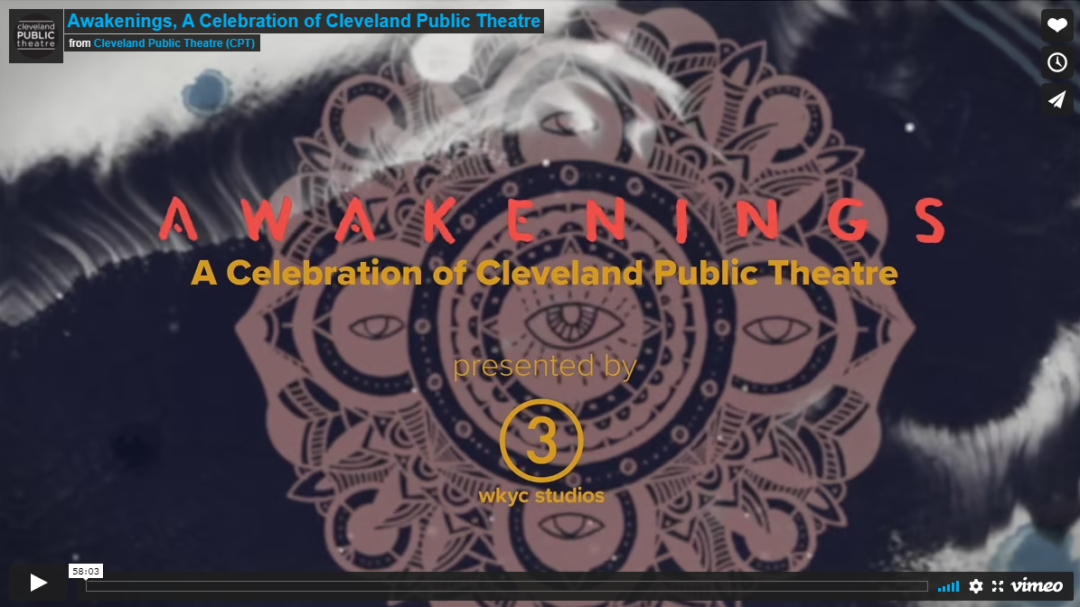 Video produced by WKYC Studios
Click here or on the image below to watch the video from Pandemonium 2019: Alchemy
Video produced by Ted Sikora.
---
2021 PAN AWARD HONOREE: RANDELL MCSHEPARD
RANDELL IS AN ADVOCATE FOR EQUITY AND INCLUSION, THE ENVIRONMENT, AND OUR GREATER CLEVELAND COMMUNITY.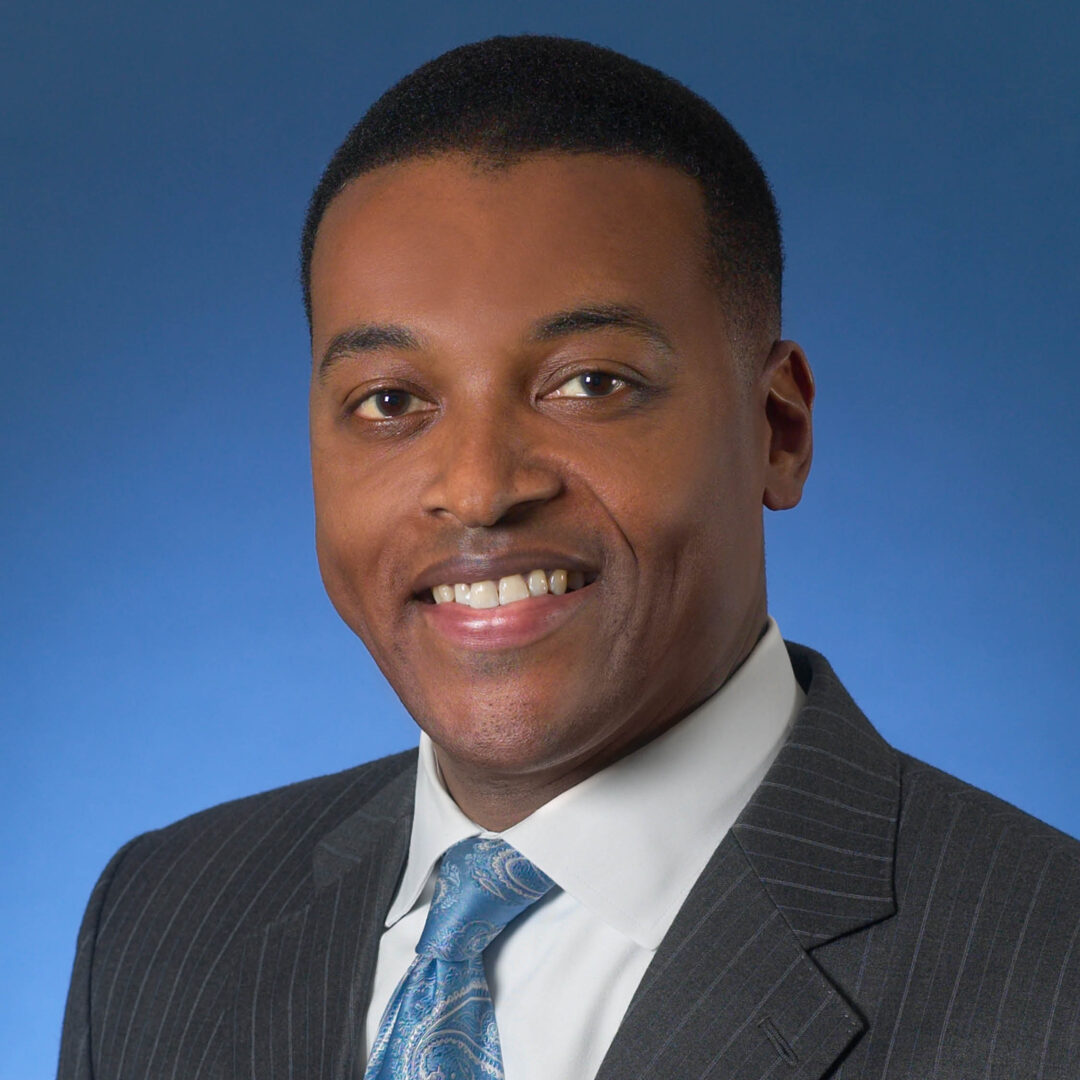 Randell McShepard serves as the Vice President of Public Affairs and Chief Talent Officer for RPM International Inc.
Randell is active on several boards in the Cleveland area including Baldwin Wallace University, Destination Cleveland, and Taylor Oswald LLC.  He is Co-Founder and Chairman of PolicyBridge, a public policy think tank serving the Northeast Ohio region, and Co-Founder of the Rid-All Green Partnership, a thriving urban farm and environmental education campus in Cleveland's Lower Kinsman neighborhood. He also currently serves as a member of the Cuyahoga County Citizens' Advisory Council on Equity, established in 2020.
Randell has been a lover of Pandemonium for many years. We are thrilled to be recognizing him as our 2021 PAN Award recipient!
Read more about our honoree here.
---
Pandemonium 2021 Sponsorships Available
Contact Director of Organizational Advancement Caitie H. Milcinovic
216-631-2727 ext 213 or
caitiehm@cptonline.org
Click here to view sponsors of Pandemonium 2021.
---
Sponsorship Opportunities
Click here or on the thumbnail above to view Sponsorship Opportunities for Pandemonium 2021.
VOLUNTEERS MAKE PANDEMONIUM HAPPEN!
Click here or on the image above for more information on how to join the team.
---
---
HONORARY CHAIR
Mayor Frank G. Jackson
Tom & Sandra Sullivan (in memoriam)
CO-CHAIRS
Kristen Baird Adams
Brent D. Ballard
Micki Byrnes*
Luis & Jessica Cartagena
Joe & Nelda DiRocco
Chris Gorman
Hon. Peter Lawson Jones & Lisa Payne Jones
Robyn Minter Smyers
Sean Richardson
Jan Roller & David Abbott
Frank C. Sullivan
*past Pandemonium Honoree
HOST COMMITTEE
Peter Anagnostos
Teresa Metcalf Beasley
Margaret Bernstein
Carrie Carpenter
Bill & Judie Caster
Hon. Joe Cimperman & Nora Romanoff*
Diane Downing & Tom Corrigan
Marianne Crosley
Trina Evans & Ken Birch
Margie & Danny Flynn
Char & Chuck Fowler
Lee Friedman & Joe Gogol
David Gilbert
Arne F. Goldman
Dr. Magda Gómez
Brian E. Hall*
Phyllis Seven Harris
George Hrbek & Stephanie Morrison-Hrbek
Dr. Alex Johnson
Ira C. Kaplan
William Lacey
Eric Langston & Christopher Panek
Brian McDonald
Greg McDonald
Joanne Montagner-Hull
Philip M. Oliss & Rachel McQuade-Oliss
Jeffery K. Patterson
Dick Pogue
Albert & Audrey Ratner
Denise Reading
Ronald B. Richard
Natalie & Chris Ronayne
Mark Ross*
Victor A. Ruiz
Hon. Jasmin Santana
Kevyn R. Shaw
Hon. Jenny Spencer
Sally & Terry Stewart
Michael J. Taylor
Dan & Molly Walsh
Andrew & Randy Watterson*
Margie & John Wheeler
Dr. Marie A. Simon & John Michael Zayac
Brian Zimmerman
Hon. Matt & Michelle Zone*