Breakout Session (or Frogorse)
---
The Creative Production Team Includes:
Raymond Bobgan – Producer
Sheffia Randall Dooley+ – Assistant Director
Colleen McCaughey – Production Stage Manager & Sound Technician
Kitty (Wanqi) Wen – Rehearsal & Assistant Stage Manager
Inda Blatch-Geib – Costume Designer
Benjamin Gantose – Lighting, Scenic, & Co-Video Designer
Obediya Jones-Darrell** – Composer
Beth Wood – Props & Co-Video Designer
+2019/2020 Premiere Fellow
**2019/2020 Kulas Composer Fellow
---
---
About the Playwright: Nikkole Salter
Nikkole Salter has written 8 full-length plays, has been commissioned by 6 institutions to create full-length works, has been produced on 3 continents in 5 countries, and has been published in 12 international publications. Her work has appeared in over 20 Off-Broadway, regional, and international theatres. The National Black Theatre production of her play Carnaval was nominated for 7 AUDELCO awards and won for Best Ensemble Performance. Nikkole is a 2014 MAP Fund Grant recipient, a Eugene O'Neill Theater Center National Playwrights Conference semi-finalist, USA Fellowship nominee, and a two-time Playwrights of New York Fellowship nominee. In addition to Breakout Session, she is currently working on commissions from Woolly Mammoth, a musical with Neworks Productions, and is in development to write the television adaptation of Claude Brown's New York Times Bestselling novel, Manchild in the Promised Land.
---
About the Director: Beth Wood
Beth Wood is the Associate Artistic Director & Director of Production at CPT. As a director of adventurous scripted work, she has been honored as a director of superior achievement by the Cleveland Critics Circle in 2016, 2015, and 2013, and has directed seven world premieres and eight regional premieres, during her twelve-year tenure at CPT. In 2016, she was awarded a TCG Leadership U[niversity] Continuing Ed grant to research long-term new play development models across the country. Recently, she has been working with Nikkole Salter to develop Nikkole's new play Breakout Session (or Frogorse), a CPT commission supported by the National New Play Network, and will direct the world premiere in February 2020. Her CPT directing credits include Gloria by Branden Jacobs-Jenkins, Lines in the Dust by Nikkole Salter, the NNPN Rolling World Premiere of in a word by Lauren Yee, There Is a Happiness That Morning Is by Mickle Maher, Barbecue and Antebellum by Robert O'Hara, FEVER/DREAM by Sheila Callaghan, Why Torture is Wrong and the People Who Love Them by Christopher Durang, and BOOM by Peter Sinn Nachtrieb.
---
---
Beth Wood & Nicole Sumlin on CW 43 Focus
"When we question someone else's perception or experience, that's when that unconscious bias can break a relationship." -Beth Wood, CPT Associate Artistic Director & Director of Production and Director of Breakout Session (or Frogorse)
"The key is though, when you're introduced to what you can't automatically see, when you know you have a blind spot, it's what you do with it that really matters. Because you have the power to disrupt that cycle and to keep it from moving so that we can really see change. And change, I believe, really starts in one-on-one relationships. That's the ripple affect we really want to see." -Nicole Sumlin, cast member of Breakout Session (or Frogorse)
Click here or on the image above to watch the full interview on Channel 19's CW 43 Focus with Harry Boomer.
---
Breakout Session (or Frogorse) on ideastream
"At the heart of the matter around the Consent Decree, I'd found, is the issue of trust. So let's talk about that… How do I trust you when I don't perceive what you perceive and you don't perceive what I perceive? How can we come to see each other's different perceptions as complementary?" -Nikkole Salter, Breakout Session (or Frogorse) Playwright
Click here or on the image to hear the full interview with Nikkole and CPT Executive Artistic Director Raymond Bobgan—and hear an excerpt from Breakout Session (or Frogorse) performed by cast members Jimmie Woody and Tina D. Stump in a feature by David C. Barnett on 90.3 WCPN ideastream.
---
About The Play
In 2017, CPT and nationally-renowned and award-winning playwright Nikkole Salter were awarded a National New Play Network (NNPN) Commission supporting the development of Breakout Session (or Frogorse), a new play inspired by Cleveland's Consent Decree with the U.S. Department of Justice.
Breakout Session (or Frogorse) is born from an extensive research and interview process. Before setting pen to paper, Nikkole came to Cleveland to meet with community members, individuals working tirelessly in social justice, and the Policing Commission. She spent an hour and a half in conversation with the Mayor and Chief of Police.
Surprisingly, what Nikkole created is not a docu-drama, but rather an insightful (and, at times, funny) play with deeply human characters. Oh, yeah… and there's also a bat, canary, crocodile, catfish, and a mantis shrimp.
To believe another's perspective, there must be trust. Breakout Session (or Frogorse) asks how we can build two-way bridges of trust between us amidst systemic racism.
---
---
"Nikkole's voice is bold and subtle, layering in unexpected discoveries as her work unfolds. She guides audiences down the path of self- and social critique, until even long-held beliefs and biases begin unraveling. We were thrilled when Nikkole accepted this commission because we believed her unique voice could support our community's work against oppression and toward equity."
-Nikkole Salter, Playwright of Breakout Session (or Frogorse)
---
The meaning behind "Frogorse"
Breakout Session (or Frogorse) is about trusting the validity of perceptions and experiences that may be different from our own.
In this popular optical illusion, do you see a frog or a horse? Both images appear, but to see the other, you must change your perspective.
---
"Transcending the negative impact of both conscious and subconscious bias, and getting to the truth, can only come from an amalgamation of perspectives."
-Nikkole Salter, Playwright of Breakout Session (or Frogorse)
---
---
Meet the mantis shrimp! The crustacean with remarkable eyes…
One of the characters you'll meet in Breakout Session (or Frogorse) is a mantis shrimp. Mantis shrimp have the most complex visual system ever discovered and can perceive colors that human eyes are not able to see.
Humans may not be able to see the 9-13 additional colors a mantis shrimp detects, but that doesn't mean those colors don't exist. When someone else's experience differs from ours, how can we come to trust that their perspective is valid?
Click here to learn more about the mantis shrimp.
---
A message from Raymond
Can society legislate a change of heart? Can we legislate empathy? Can we mandate cultural change?
The complexity of the Consent Decree is compounded by the variety of perspectives of people on all sides of these issues, by systemic racism, by history, by implicit bias, by the day-to-day and moment-to-moment choices made by individuals; citizens and police. How do we make sense of and implement a dense technical document and policies that are intended to move our city forward, to hold people accountable, to make real change? Is it possible? Is it accomplishable?
Theatre nurtures a hunger for connection and has the potential for greatness when it deals with complexity. We knew we wanted a deep thinker and feeler to look at these issues—someone with an outside perspective who is skilled and game to investigate the tragic, the profound, and the hopeful.
Nikkole Salter is a true craftsperson. She is able to guide audiences down the path of self- and social examination, while moving us to laughter and tears and asking us to consider and value perspectives different from our own. Nikkole's work aligns with CPT's commitment to new, adventurous work that is inventive, intelligent, and socially conscious, and we believe her unique voice can support our community's work against oppression and toward equity.
To believe another's perspective, there must be trust. How can we build two-way bridges of trust between us with all of our history—with all that's happening in the present?
-Raymond Bobgan, CPT Executive Artistic Director
---
---
A Message from the Playwright
In doing the research on the Consent Decree and conducting my interviews with leadership, I realized my initial thoughts on my approach for a play—a town hall, realistic drama—wouldn't be met with open hearts. Stakes around this issue are high, opinions are concretized, and I didn't want the experience I was curating to be scrutinized by the minutiae of fact and realistic documentary style detail. While very interesting, I didn't want to talk about the details of the Consent Decree, I didn't want to use actual official names, and quotes. I didn't want to talk politics. I wanted to get to the heart of the matter: what is at the root of the conflict between police and the community? What are the conflicting human needs?
I started to educate myself about those questions. I learned so much in my research about implicit bias, and felt that it was at the center of my exploration and interest. After learning, I thought the public perception of what implicit bias is, is flawed: implicit bias is not necessarily automatic racism. It's about how the brain works: creating associations (based on EXPOSURE not CHOICE) and linking judgments for snap-decision making. Where implicit bias overlaps with the -isms of our society is the fact that our exposure is more often within the context of a global society that has a racist, sexist, xenophobic, homophobic, etc. value system.
I felt that knowledge let a lot of people off the hook for their snap judgments—including the police… and yet, I felt the police can't be let off the hook. They hold too much power—freedom and bondage, life and death. Just like being ignorant of the law, doesn't exempt you from its governance, knowing that your brain will potentially make racist associations, doesn't exempt you from being held responsible for the impact of your biased behavior, especially in situations where bias could endanger, hurt, or unfairly disadvantage others. I thought most people are good people, who don't want to hurt others, and who don't believe that their lives have to exist at the expense of others, and yet the outcomes say that bias still exists. How could that be? That's where my writing began. I then embarked on writing a play about good people navigating this landscape with the hope that I could help people understand the complexity of the issue at hand, and to encourage us all to be vigilant over our own minds, and accountable for our own biases.
When you come to a performance of Breakout Session (or Frogorse), expect something unexpected. I hope audience members will question the trustworthiness of their perception. I hope they will understand why implicit bias is so insidious in policing. I hope they will understand why having trusting relationships with people who "see" differently is the only way to ever know or experience the truth. I hope people consider that our diverse perspectives are better viewed as complementary, not at war for dominance.
-Nikkole Salter, Breakout Session (or Frogorse) Playwright
---
---
About National New Play Network (NNPN)
National New Play Network (NNPN) is an alliance of professional theatres that collaborate in innovative ways to develop, produce, and extend the life of new plays. Founded in 1998, NNPN continues to revolutionize the new play landscape through the strength of its Member Theatres, collaborate efforts, and its nationally recognized programs and services for artists and organizations. Click here for more information.
---
About NNPN Collaboration Fund
In 2010, in an effort to encourage innovative, pioneering, project-based partnerships among theatres in support of playwrights and new plays, NNPN established its Collaboration Fund. The Collaboration Fund supports innovative partnerships that explore the many different ways theatre companies can work, both together and with playwrights, on the development of a new work. Cleveland Public Theatre and Nikkole Salter were awarded a Theatre-to-Playwright Collaboration which encourages creative partnerships between Member Theatres that pilot new, unexpected projects, stepping outside their normal budgetary confines to work together to develop new plays. Click here to learn more.
---
About NNPN Commission
Every year, NNPN awards at least two commissions to playwrights who work with Core Member Theatres to develop new work. More than 30 commissions have been awarded to artists all over the country through three programs: the NNPN Annual Commission, the Smith Prize for Political Theatre, and Full Stage USA. Click here to learn more.
---
This project is supported in part by an award from the national endowment for the arts
---
---
Special thank you to our new play development supporter
---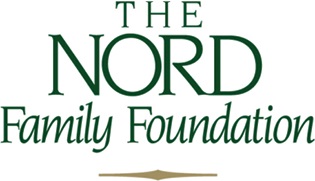 ---