---
For staff contact information and extensions,
---
Raymond Bobgan (Executive Artistic Director)
This is Raymond Bobgan's 11th season in the leadership position at CPT.  Raymond specializes in working through an ensemble process to create new performances that are bold, multilayered and highly physical. In 2014 he became the first recipient of the Cleveland Arts Prize in the discipline of Theatre. Raymond's work has been seen in Romania, Brazil, Denmark, Serbia, Turkey, The United Kingdom and Canada and has been featured in American Theatre Magazine, Canadian Theatre Review, Theatre Journal and in Lisa Wolford's book Grotowski's Objective Drama Research. Raymond has created many works for CPT including: Rusted Heart Broadcast; Insomnia, with Holly Holsinger and Chris Seibert; Cut to Pieces, with Chris Seibert; Blue Sky Transmission: A Tibetan Book of the Dead, co-produced by CPT and La Mama ETC (NY); and The Confessions of Punch and Judy, co-produced by CPT, NaCl (NY) and Number 11 Theatre (Toronto), which was published in New Canadian Theatre Volume 9.
In 1994, Raymond initiated the Student Theatre Enrichment Program, a job training program that engages at-risk youth in writing, producing and performing new plays. Raymond was also the first director of CPT's Y-Haven Theatre Project. Under his leadership CPT has eliminated significant debt, run consistent operating surpluses, and formed both a Building Reserve and an Innovation Reserve. This financial advancement was a result of mission-focused programming including a strong emphasis on supporting new works and local artists, a bold aesthetic vision and CPT's educational and engagement programs.
Raymond is a two-time recipient of the Creative Workforce Fellowship (2010 for theatre, 2014 for music composition), a program of the Community Partnership for Arts and Culture funded by the Cuyahoga Arts and Culture. He is an alumnus of Theatre Communications Group/Pew Charitable Trust's National Theatre Artist Residency Program and the TCG/NEA Career Development Program for Directors. Raymond currently sits on the Executive Committee of the Board of the National New Play Network (NNPN), is the Treasurer and Co-Chair of the Finance Committee and Co-Chairs the Equity, Diversity & Inclusion Committee. Locally, Raymond is Chair of the Board of the Gordon Square Arts District Cleveland Improvement Corporation (Special Improvement District).
Raymond was Acting Artistic Director of CPT (1995-1997) and served CPT in many roles including Stage Manager, Guest Director, Associate Artistic Director, Education Director and Resident Director at various times since 1991.
---
Molly Andrews-Hinders (Artistic Associate)
Molly Andrews-Hinders is a performer, composer, educator and activist. She has been performing and teaching as an independent artist at CPT since 2011. She has taught in CPT's Brick City Theatre Program, as well as the Student Theatre Enrichment Program (STEP), where she most recently co-directed alongside Adam Seeholzer. Molly has also taught at the Musical Theater Project, Near West Theatre and Talespinner Children's Theatre. In addition to her work as a theatre educator, Molly is a certified Pilates instructor and has worked at several studios in Cleveland.
Molly has created many original works for CPT shows. Her original compositions were featured in Light the Lights Ol' Moses CLE, Airwaves, Earth Plays, When the Moon Was Green Cheese, The Cracker Maker Was King (Big Box 2013) & Soliciting for Change (Big Box 2011), as well as numerous STEP shows. As an actor, Molly has been featured in 44 Plays for 44 Presidents, Standing on Ceremony, Rusted Heart Broadcast and Akarui.
Molly graduated Magna Cum Laude from Wright State University with a BFA in Acting.
---
Dionne Atchison (Education Associate)
Dionne D. Atchison is a Cleveland based theatre and teaching artist and calls Cleveland Public Theatre her artistic home. Dionne graduated from Ohio University with a BFA in Theater Performance in 2008. During her time there she worked with Ohio Valley Summer Theater, a writer/performer for Friday's Live, a student run late night comedy/variety television show and Confused?!, a television show for children. She also won a scholarship that helped to continue her theater studies in London in 2007. She started working with CPT in 2011 as a performer for Springboard (Revenge is a dish best served …with friends). Since then she has appeared in several productions; Conni's Avant Garde Restaurant; Home for the Hollandaise, At-ten-tion Span (El Beth-el), Akarui, The Queen of Dreams for Pandemonium 2012,The Secret Social, Rusted Heart Broadcast, The Loush Sisters Do the Nutcracker, Air-Waves (part three of the element cycle), She's Wearing White… an art installation piece created by Faye and Joan Hargate, American Falls, Fire on the Water, The Loush Sisters Love Dick'ns Great Expectations, Red Ash Mosaic (work in progress). Dionne has been a teaching artist with the Brick City Theatre program since 2012. Over the years she has assisted in creating new original work, songs and even the Brick City chant  with the youth living in CMHA housing which whom the Brick City Theatre program serves all year round. She is also a member of the Cleveland Core Ensemble and has help created original pieces used for various Road to Hope and Station Hope events and continues to create new original work with Raymond Bobgan and fellow ensemble members. Dionne was involved with the Cleveland Improv Jam, a weekly gathering of improv performers from around the Cleveland area and since then joined several improv groups, founding member of Angry Ladies of Improv, Di'Sean and the newest group, Dennis. She can be seen with some members of the comedy community in a spoof of The Real Housewives called The Real Housewives of Cleveland on Funny or Die website. Dionne joins the staff of CPT as an Education Associate for the Brick City Theatre Program and looks forward to continuing the work of the Education Department.
---
Adrien Brizzolara (Audience Engagement Associate)
Adrien grew up in Bayonne, NJ just across the water from Manhattan. She graduated summa cum laude from Fordham University with a BA in math and worked in data analysis and finance while studying voice on the side. She performed as a soloist and with ensembles throughout the NY metropolitan area, including several choral performances at Carnegie Hall. Adrien discovered her passion for theatre in 2011 after moving to Northwest Indiana where she became heavily involved in the theatre community, both onstage and behind the scenes. She served on the board of Portage Community Theatre (Portage, IN) as Membership Director and Treasurer, was a Marketing Coordinator and Production Manager for productions at 4th Street Theater (Chesterton, IN) and pursued graduate studies in Arts & Entertainment Administration at Valparaiso University.
---
joe dill (Physical operations Manager)
Born and raised in Cleveland, Joe returned to the city after earning his Bachelor of Fine Arts Degree from Northern Kentucky University in Scenic and Property Design. Since then, he has received a Master of Urban Planning, Design, and Development Degree from Cleveland State University, while becoming a certified Historic Preservationist. Joe also has a passion for creating mixed media, three-dimensional art pieces and has had his work shown in exhibits throughout the state of Ohio. Academically and artistically, Joe's work is focused on highlighting issues surrounding the LGBT community and chronicling the social movement toward equal human rights.
---
Ashante Green (Custodian)
Ashante Green was born in Cleveland, Ohio, on the east side. While growing up, he attended the Cleveland School of the Arts, majoring in Photography and Theatrical Arts. He was introduced to Cleveland Public Theatre through Y-Haven, a program designed for men who are wanting and trying to get their lives back on course. He joined CPT in 2015 through the partnership between CPT and Y-Haven.
---
Denis M. Griesmer (Chief Financial Officer and General Manager)
Denis has served as General Manager since 2007, but has worked in a variety of artistic and managerial positions at CPT since the fall of 2001. As General Manager, Denis acts as the CFO for the theatre and is responsible for day-to-day operations, the facility and Front of House. Currently, he's deeply involved in the planning and management of CPT's upcoming renovation. Denis was Director of the Y-Haven Theatre Project, one of CPT's adult outreach programs from 2006 to 2009. The Y-Haven Theatre Project collaborates with residents of Y-Haven's Transitional Housing Program to create an original play based on their personal experiences. Other notable artistic roles also include Associate Producer for CPT's original production, Blue Sky Transmission: A Tibetan Book of the Dead. Denis brings 15 years of theatre management and project management consulting to his role at CPT. A graduate of the Northwestern University School of Speech Theatre Program, Denis was Production Manager and then Associate Producer for San Francisco's acclaimed Pickle Family Circus. He later worked as Production Coordinator on feature films by Cleveland screenwriter Joe Eszterhaus including Telling Lies in America and Burn, Hollywood, Burn. Denis currently is proud to serve on the board of Network of Ensemble Theatres which is dedicated to propelling ensemble theater practice to the forefront of American culture and society. Denis has also served as Vice President of the Board of Directors of Greater Cleveland Community Shares of which CPT is a member.
---
Faye Hargate (Director of Community Ensembles)
Faye is a performer, installation artist, educator and director. She creates new works, primarily working in devised theatre methods, and focuses on developing semiautobiographical pieces that explore American female identity. She joined the CPT staff as Education Associate in 2009, after working at the theatre as an independent artist since 2007. Appointed to Director of Community Ensembles in 2016, Faye is the Program Director of CPT's Brick City Theatre, working with youth who live in public housing, and leads the creation of 5-7 original works each season. She is Program Manager of Teatro Publico de Cleveland, working with Raymond Bobgan and local Latinx artists to create and produce plays that share the multiplicity of cultures, identities and traditions in Cleveland's Latino community. Collaborating with visual artist, and mother, Joan Hargate, Faye has directed the creation of performance/art installations: She's Wearing White…, Royal Ann's Preserve, Echoless Shore and Fellsalie. She is a 2014 Creative Workforce Fellow.
Faye is a lead CPT artist and a core member of CPT's artistic ensemble. Under the direction of Raymond Bobgan, she has collaborated to create the original works: Feefer Rising, Fire on the Water, Airwaves, Rusted Heart Broadcast, Earth Plays, Open Mind Firmament and Red Ash Mosaic, which will premiere in spring 2017. Other notable CPT credits include: American Falls, Ancestra, Akarui, Fever/Dream, Anna Bella Eema, Don't Call Me Fat and The Other Shore. Prior to CPT, she was Associate Artistic Director of Cleveland's Theater Ninjas from 2006-2009 and taught for Cleveland School of the Arts, Laurel School, Art House and Beck Center for the Arts. Faye is a graduate of Ecole Jacques Lecoq (Paris, France), a professional theatre training program, and has performed in France and Portugal. She holds a BA degree in Religious Studies and Theatre from Bowdoin College (Brunswick, Maine) and trained with Cleveland's Inlet Dance Theatre. She is a Cleveland native and lives in Detroit-Shoreway neighborhood.
---
melissa huber (development assistant)
Melissa is delighted to return to her native Northeast Ohio. Prior to joining the CPT team in December 2016, she worked for American Conservatory Theater, Cleveland Play House, and London's Almeida Theatre. Melissa earned a BA in Theatre from Denison University and a Master's degree in Arts Policy and Management from Birkbeck, University of London.
---
Caitlin Lewins (Director of Audience Engagement & Media Relations)
Caitlin, a Cleveland native, is a performer, writer, director, avid crafter and musician, recently co-directed (with Dan Kilbane) and music directed 44 Plays For 44 Presidents. Caitlin joined the CPT staff in the fall of 2013 as Story Connector and transitioned into her current role in the summer of 2014. Caitlin completed the 2013-2014 Joan Yellen Horvitz Director Fellowship that culminated in the production Left in Ink which she conceived, directed and co-created. Recently at CPT, Caitlin line produced four Road to Hope events in the Spring of 2016, line produced The SantaLand Diaries at Playhouse Square and the Nord Family Foundation Playwright Reading Series, directed Canon Fodder – a Nord Fellowship Reading, music directed Frankenstein's Wake and assistant directed/contributed to The Loush Sisters Love Dick'ns. Caitlin co-created and directed pieces for the last three Pandemoniums, co-created and directed Edison and Ford which appeared in Air Waves (Part Three of the Elements Cycle) and completed her third year in the Directing/Theatre Creation class. In the 12/13 season, Caitlin was Stage Manager/Assistant Director to Raymond Bobgan for Rusted Heart Broadcast and made her writing/directing debut at CPT with The Environmented in Earth Plays (Part Two of the Elements Cycle).Cleveland internships include an Education and Artistic Internship at Cleveland Play House and an Education Internship at Great Lakes Theater. Recent/favorite performances include Red Ash Mosaic (workshop), She's Wearing White…, Air Waves, Earth Plays, Bird Behind the Curtain (Big Box '13), 13 Most American Dreams, Grizzly Mama and The New Century. Caitlin has taught theatre and music with several education programs including Brick City at CPT, Shaker Summer Theatre, SmArt in the City and Camp Mendocino, a Boys and Girls Club Camp in California. Caitlin served as Grant Program Coordinator and Fine Arts Coordinator for three Cleveland YMCAs and studied Theatre, Philosophy, and Music at Baldwin-Wallace College graduating Magna Cum Laude in 2010.
---
Colleen McCaughey (Grants Writer/Development Associate)
Colleen is a stage manager, performer and singer, and returned to her native Ohio to join the CPT team in 2015. She holds a bachelor's degree in both Theatre and Political Science from Allegheny College. From 2013-2015, she worked in New York City as a stage manager for various theatre companies including The Play Company, The Flea Theater and Lincoln Center, while serving as the Administrative Associate for Dixon Place Theater. Originally from Hudson, Ohio, Colleen has appeared onstage in several Northeast Ohio theatre productions, most recently at CPT in the world premiere of Red Ash Mosaic (stage manager and performer), 44 Plays for 44 Presidents (featured as Hillary Clinton in select performances), Entry Point and Station Hope, and at Blank Canvas Theatre in Bat Boy: The Musical (Ruthie/Ned) and Reefer Madness (Sally). She frequently serves as a stage manager for CPT productions and special events including mainstage shows, Station Hope and Pandemonium.
---
Caitie Hannon Milcinovic (Director of Development)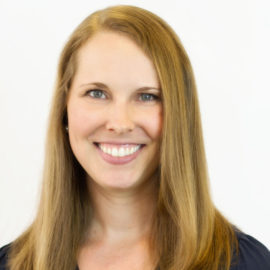 Caitie joined Cleveland Public Theatre's team in May 2014. In her role as Director of Development, she is responsible for all fundraising for the theatre, accounting for over three-quarters of the organization's total revenue. This will be her fourth year managing the fundraising effort for Pandemonium, which alone raises nearly 15% of the organization's annual revenue. Caitie conceived and produced CPT's Decade of Discovery event for donors and other stakeholders on April 1, 2016 to celebrate Raymond Bobgan's 10th Anniversary as Executive Artistic Director. She is a member of the Class of 2016 for Cleveland Bridge Builders, a program of the Cleveland Leadership Center.
Prior to her arrival at CPT, she served as the Associate Managing Director of the Yale School of Drama / Special Events at Yale Repertory Theatre, including the Yale Institute for Music Theatre and the No Boundaries series of global performances. During her time at Yale, she also served as the Company Manager for Yale Rep, the Yale Fellow at Seattle Repertory Theatre, and the General Manager for the Yale Summer Cabaret Shakespeare Festival. Before going to Yale, she worked for three years as the Grants Writer for Center Theatre Group in Los Angeles. While in LA, she also worked part-time for Ensemble Theatre Company (ETC), a non-profit organization dedicated to serving the community through musical theatre and dance. She began as a Development Associate for ETC, then worked as an Associate Producer on a world premiere musical, joined the Board of Directors, became the Managing Director and served as the Producer for Starmites. She holds a BA in Theatre from the University of Southern California, an MFA in Theatre Management from the Yale School of Drama, and an MBA from the Yale School of Management.
---
sarah moore (Education Associate)
Sarah Moore is a Cleveland based performer and teaching artist who calls Cleveland Public Theatre her artistic home. She started teaching with CPT in fall of 2013 for the Brick City Theatre program and for STEP the following summer and continued to be a regular teaching artist for these programs. Before becoming an Education Associate and full time staff member for CPT, she also taught for Talespinner Children's Theatre and their Outreach program. Sarah's first performance experience with CPT was in the spring of 2013 when she was involved in the first creation workshop for the CPT World Premiere, Ancestra, which was a show conceived by Holly Holsinger and Chris Seibert that was inspired by the 1853 National Women's Rights Convention in Cleveland and the history, stories, and struggles of women from the past, present, and future. Other CPT stage credits include Light the Lights: Ol' Moses CLE! (A Wild Holiday Romp), Fire on the Water, Sisters (Big Box 14), and the work-in-progress performance of Red Ash Mosaic, which will premiere in Spring of 2017. Sarah has also performed with Theater Ninjas in Black Cat Lost and The Grand Celebration of the Celestial Mystery and with Talespinner Children's Theatre in The Mummies and the Magic Prince and Clara and the Nutcracker. Sarah is a graduate of Cleveland State University with a BA in Theatre and was born and raised in Cleveland. Some of her Cleveland State stage credits include Metamorphoses, Everyman, The American Dream and Bus Stop.  
---
Ryan T. Patterson (Technical Director)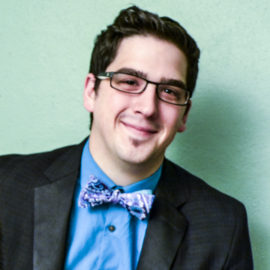 Ryan holds a Bachelor of Science in Mechanical Engineering and a Master of Fine Arts from Kent State University concentrated in Technical Direction. He began his career at FTSI, and performance art automation company in Las Vegas. He then ventured outside the world of performance art, working for Zimmer Orthopedics Company where he assisted with 6 total hip replacements, and worked as a post market engineer. Ryan worked with Heinz North America where he served as a continuous improvement engineering. Although these ventures were valuable, he always knew his passion lied in creation of experiences. Upon completion of graduate school he became the Technical Director of Porthouse Theatre and has now joined CPT in the same role.
---
Donna Pedaci (Senior House Manager)
Donna began working as a House Manager for Cleveland Public Theatre in 2007 during AtTENtion Span: A Festival of 10-Minute Plays.  As Senior House Manager, she is responsible for the training of new House Management staff and managing Front of House logistics and craft services for special events such as CPT's Pandemonium and pARTy in Gordon Square. Donna also worked as dramaturg on CPT's 2014 production of The Drowning Girls and both her daughter Ivy and her husband Brian have appeared as artists in a variety of CPT performances. Donna is a graduate of CSU with a BS in Anthropology.
---
Adam Seeholzer (Education manager)
Since 2006, Adam has worked repeatedly as an artist with CPT's core outreach programs, the Y-Haven Theatre Project, the Student Theatre Enrichment Program (STEP) and Brick City Theatre.  Starting in the summer of 2014, he brought that experience to his role as a full time staff member, providing leadership and helping to grow these programs.  Adam received a B.A. in Theatre Arts at Cleveland State University, where he studied with Holly Holsinger, a long-time CPT artist. He trained at Second City (CHI), SITI Co. (NYC) and graduated from Cleveland Improv Institute's performance school. His acting credits include: Woyzeck: A Proper Murder and The Excavation with Theatre Ninjas.  CPT acting credits include: The Other Shore; Open Mind Firmament; At-TEN-tion Span; Poor little Lulu; Earth Plays; numerous original performances at CPT's annual Pandemonium event; Rusted Heart Broadcast;  Air Waves; F*** Me, Love Me, Aphrodite and American Falls.  Adam is proud to be a CPT staff member, a life changing organization in the city where he was born, raised and resides, and in the community in which he believes.
---
Matt Segall (Business manager)
Matt Segall is a saxophonist, composer and finance professional from Palo Alto, CA. He is a graduate of Oberlin College and Conservatory's Double Degree program where he studied Economics and Jazz Studies. Segall has received awards from Downbeat Magazine and Oberlin's Office of Creativity and Leadership, performed for LeBron James and the Cleveland Cavaliers and recorded music for the Netflix series Abstract: The Art of Design. Currently, he leads his own quartet and is a member of the FunkyardX horns. Seeking to combine his passion for music and the arts with his financial economics skill set, he set his sights on a career in arts administration. Prior to joining CPT, Segall held positions with San Francisco menswear start-up Taylor Stitch and The Metropolitan Museum of Art.
---
David Vazquez (Master Electrician and Carpenter)
David is a Cleveland native who shares CPT's interest in elevating consciousness and compassion in the Cleveland conversation, as well as the Cleveland way of life. David is a recent alum of Ohio University where he studied performance, production design and technology. He is excited by this homecoming and the opportunity to give back to the city that made him. Safety, safety, patience and a smile are his recipe for leading a successful crew.
---
jaclyn vogel (Director of Patron Services)
Jaclyn Vogel is a director, costumer and writer from Indianapolis, IN. Since moving to Cleveland in 2014, Cleveland Public Theatre has been her creative home away from home. She holds a bachelor's degree with high honors in Theatre from Butler University. Jaclyn first became involved with CPT through Raymond's Creation Class Workshop. Since then she's been part of the front of house team as a house manager, bartender, box office associate and now is taking on her new role as Director of Patron Services for the 17-18 Season. Artistically, Jaclyn has been able to grow as a director and creator at CPT. She was the assistant director of Fire on the Water in CPT's 14-15, a Joan Yellen Horvitz Assistant Directing Fellow in CPT's 15-16 Season and an Entry Point artist with her piece To be healthy last season. Through her fellowship she was able to assistant direct Lines in the Dust, direct Trash Dragons for TCG's Pandemonium, work with visiting artists Gunesh and Ovlyakuli Khodjakuli on their piece Night in Tavern- West and East and create the piece I, Me for Pandemonium 2015. Jaclyn has also had the benefit of collaborating with local spoken word artists to create pieces for community events including the piece Bleeding Gold at Station Hope 2017. Loving both the artistic and business sides of theatre, Jaclyn is excited for all that is happening in this coming season at CPT and feels very blessed to be a part of it.
---
Gry Arendse Voss (Artistic Intern)
Gry Arendse Voss has traveled all the way from Denmark to be with Cleveland Public Theatre as a part of her Master's Program in Modern Culture at the University of Copenhagen. Gry has considerable experience in working with arts, festivals and in theatre. In Denmark Gry works as a curator for Roskilde Festival, the largest North European culture and music festival with more than 130,000 festival-goers. Gry has previously worked as a coordinator for Copenhagen International Documentary Film Festival, the third largest documentary film festival in the world. Prior to starting her university degree, Gry lived in London where she attended The London Drama School for a one-year foundation course in acting. After returning to Denmark, Gry took part in starting a theatre for aspiring artists within the theatre community in Copenhagen. In 2015, Gry lived in California for six months where she studied Literary Journalism at the University of California Irvine.
---
Beth Wood (Associate Artistic Director)
Beth Wood joined the CPT staff in 2007. A director, actress, administrator, designer, educator and theatre technician, she holds a BA in Communications and Theatre from John Carroll University. As a director of adventurous scripted work, she has been honored as a director of superior achievement by the Cleveland Critics Circle in 2016, 2015 and 2013, and has directed 14 productions, including five world premieres and seven regional premieres, during her ten year tenure at CPT. In 2017, Beth was selected as a finalist for the National Directing Fellowship. In addition to her directing work, Beth supports four New Play Development series that invest in outside-the-mainstream work and the artistic growth of Northeast Ohio creators. In 2016, she was awarded a TCG Leadership U[niversity] Continuing Ed grant to research long-term new play development models across the country. Beth also produces large-scale community events for CPT, including Station Hope – an annual community event featuring over 200 artists performing original work inspired by issues of freedom and justice at Cleveland's first authenticated Underground Railroad site. Her CPT directing credits include Lines in the Dust by Nikkole Salter, the NNPN Rolling World Premiere of in a word by Lauren Yee, There Is a Happiness That Is by Mickle Maher, Barbecue and Antebellum by Robert O'Hara, FEVER/DREAM by Sheila Callaghan, Why Torture is Wrong and the People Who Love Them by Christopher Durang and BOOM by Peter Sinn Nachtrieb. In addition to her work with scripted productions, Beth co-creates and directs original plays based on a comedic singing duo, The Loush Sisters, for Playhouse Square in 2011 and CPT in 2013 and 2015. In December 2017, she and her collaborators will premiere The Loush Sisters get HARD for the Holidays. Beth's CPT acting credits include Hedwig and the Angry Inch, Mrs. Bob Cratchet's Wild Christmas Binge, A Bright Room Called Day, Fefu and Her Friends, The Rocky Horror Show, Our Town, Pulp, Matt & Ben, Anna Bella Eema (co-production with Theater Ninjas), Open Mind Firmament, Don't Call Me Fat, Akarui, Standing on Ceremony, Earth Plays, The Loush Sisters DO the Nutcracker, The Loush Sisters Love Dick'ns: Great Expectations and Mr. Burns – A Post-Electric Play. A former Actor-Teacher for Great Lakes Theater, Beth has taught a variety of theatre and acting courses throughout Northeast Ohio, and has served as the technical director for John Carroll University, Lakeland Theatre and Stagecrafters.
---
AUXILIARY STAFF
Cayla DeStefano (Technical Apprentice)
---
Board of Directors
Philip Oliss, President
Kristofer Spreen, Vice President
Joanne Montagner-Hull, Treasurer
Cindy Marx, Secretary
Douglas Amberman
Rajdeep Chatterjee
Jason Estremera
Janis Faehnrich
Terri Ford
Italo Gonzalez
Patricia Leebove
Marcia W. Levine
Dee Perry
Daniel Petricig
Shellie Sedlak
Marika Shioiri-Clark
Graham Veysey
Andrew Watterson
---