PANDEMONIUM 2017: UNLEASH
---
Video produced by Ted Sikora.
Click here or on the image above to watch the video from Pandemonium 2017: UNLEASH!
---
PLAN YOUR EVENING
Pandemonium Map & Schedule HERE!
Program & Artist Listings HERE!
TRAVEL & PARKING
The Eastbound Shoreway (Rt. 2) will be closed from 6:30pm-10:30pm on September 9, due to a large cycling event. There is also other construction happening on the Shoreway and some exits may be closed. We recommend freeway commuters use I-90.
In general, please plan plenty of time for travel, as we are expecting higher than normal traffic in our neighborhood. As parking space is extremely limited, we encourage you to take advantage of the complimentary valet parking beginning at 6:30pm.
In addition, there will be a drop-off location for Uber and Lyft at the eastern end of our campus on Detroit Ave.
---
---
PANDEMONIUM 2017:

Unleash
CPT celebrates the artist within us all:
Release your inhibitions and escape the ordinary!
–
CPT's education programs empower youth and adults to unlock their power,
creating inspiring and adventurous performances for the community.
–
CPT is a catalyst for creativity, innovation and rebirth on the west side of Cleveland.
---
Dance Performances by Verb Ballets, Inlet Dance Theatre, Wind and Sand Dance Company, Elu Dance Co., Deuce Dance & Friends, Dot King, Suga Shack Girls Burlesque and Double-Edge Dance Live Music & Comedy Performances by Pureplex DJs featuring Neil Chastain & Byron Lee Eulinberg (aka Funk Shway), By Light We Loom, David Loy & the Ramrods, The Church of Starry Wisdom, Señor Symphonifunk, Buck McDaniel, Cleveland Opera Theater, Mourning A BLKstar, Revolution Brass Band, Global Connections, Nicole & Eugene Sumlin, Tim Cornett and more Original Theatrical Work by Teatro Público de Cleveland, Raymond Bobgan & the Cleveland Core Ensemble, Tecia Wilson, Ray Caspio, RA Washington, Melissa Crum & Caitlin Lewins, Cathleen O'Malley, Pinch & Squeal!, Roaring Third Productions, Sally Groth, Greg Vovos, Amanda Lin Boyd & Juice McKenna, Stuart Hoffman, Amy Schwabauer, Stephanie Wilbert & Erin Dolan, Les Hunter, Meredith L. King, Elaine Hullihen & Daved Thonnings, Theater Ninjas, Denis Griesmer, CPT's Student Theatre Enrichment Program (STEP), Beth Wood and more Wandering Performances by The Cleveland Museum of Art Community Arts, Mark Zust, Kalindi Stockton, Teatro Público de Cleveland, Día de Muertos Ohio and more Visual Art Installation & Multimedia by T. Paul Lowry, Kerry McCarthy, Eric M. C. Gonzalez, Vickie Williams, Dayni Maher, Ben Gantose, Inda Blatch-Geib, Caitlin Lewins and more. List subject to change.
Pandemonium 2017 Celebrity Chefs
Celebrity chefs will be cooking live throughout the campus, including: Astoria Café and Market, La Campagna, Luxe Kitchen and Lounge, The Root Café, Toast, West Side Market Café and XYZ Catering.
---
2017 Pan Award Honoree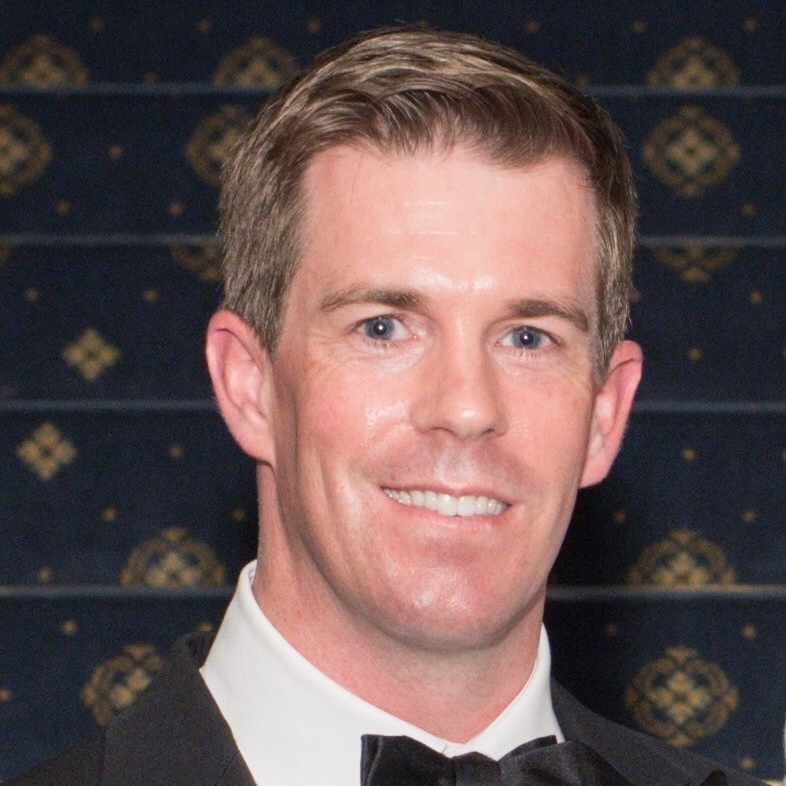 This year we are delighted to honor Andrew Watterson with the 2017 PAN Award, in celebration of his contributions to the arts, environmental sustainability and community development.
Andrew has served on the board of CPT since 2009 and also serves on the Gordon Square Arts District board. Andrew is Senior Vice President and Head of Sustainability for KeyBank, where he uses his environmental and organizational change expertise to lead the bank in the development and execution of a sustainability strategy.
Andrew has also served on the boards of the Cleveland International Film Festival and the GreenCity Blue Lake Institute at the Cleveland Natural History Museum. He lived for 10 years in Gordon Square Arts District, most recently moving with his husband Randy Lanoue to the Edgewater Park neighborhood. His love for this community runs deep, and we are thrilled to honor him.
Read more about our honoree here.
---
"CPT helps build compassion in communities through public conversations through the arts… [Pandemonium] actually doesn't feel like a fundraiser, because there's no fundraising that goes on at the event. Really it's the best party of the year… it's one of those events where there's simply great dancing, excellent theatre, celebrity chefs from all around Cleveland and an open bar. So it's truly a lot of fun."
-Andrew Watterson, 2017 Pan Award Honoree; Senior Vice President and Head of Sustainability at KeyBank
Click here or on the thumbnail to the right to watch the full video of Andrew on Square Talk.
---
"There's no better way of describing it than Pandemonium.
Every nook and cranny is filled with people performing…
you get to take an adventure…"
-Jason Estremera, CPT Board Member, Member of Teatro Público de Cleveland; Associate Director of the Hispanic Business Center
CPT Director of Development Caitie Hannon Milcinovic and CPT Board Member Jason Estremera were on WKYC's Live on Lakeside to talk about the Party of the Year… Pandemonium 2017: UNLEASH!
Click here
or on the thumbnail to the left to watch the full video.
---
---
SPONSORSHIPS AVAILABLE:
Contact Caitie Hannon Milcinovic
216-631-2727 ext 213 or
channon@cptonline.org
Click here to view sponsors of Pandemonium 2017.
---
---
HONORARY CHAIR
Hon. Frank G. Jackson
HOST COMMITTEE CO-CHAIRS
Amy Brady
Jason Bristol & Alex Frondorf
Barb & Chuck Brown
Hon. Joe Cimperman & Nora Romanoff
Trina Evans & Ken Birch
Randy Lanoue
Pat & Chuck Mintz
Phil Oliss & Rachel McQuade-Oliss
Margie & John Wheeler
Karen White
Hon. Matthew & Michelle Zone
Host Committee
Hon. Nickie J. Antonio & Jean Kosmac
Carrie Carpenter
Bill & Judie Caster
Jillian Davis & Jeff Kelleher
David & Karen Doll
Diane Downing
Tim Downing & Ken Press
Margie & Danny Flynn
Arne Goldman
Christopher Gorman
Maureen Harper
Alana Jochum & Graham Binnig
Marty Kanan & Don Barrett
Donna & Stewart Kohl
Wally Lanci
Marcia W. Levine
Adelbert "Chip" Marous, Jr.
Alvin McCray & Jason Rudman
Neil Mohney
Bill & Alison Nottingham
Jeffery Patterson
Jan Roller
Mark Ross
Kellie & Michael Rotunno
Thomas & Anita Scanlon
Charna Sherman
Dr. Marie A. Simon & John M. Zayac
Karen Small
Michelle Tomallo
Jonathan Whigham
---