Cleveland Public Theatre (CPT)'s Executive Artistic Director Raymond Bobgan is proud to announce
John Dayo-Aliya as the 2020/2021 Nord Family Foundation Playwright Fellow.
---
Inside of CPT's commitment to cultivating new voices and providing new work development platforms for both experienced and emerging local artists, the theatre has initiated a series of special programs that focus on the individual artist. Fellowships include mentorship by CPT's Executive Artistic Director and a financial award.
Through this fellowship, John Dayo-Aliya will develop Our Lady of Common Sorrows, a play about a Black family whose faith is tested when their youngest member, a 14-year-old virgin, becomes pregnant.
---
ABOUT NORD FAMILY FOUNDATION PLAYWRIGHT FELLOWSHIP
The Nord Family Foundation Playwright Fellowship is a program for playwrights and creators from Northeast Ohio that offers opportunities to develop work through readings, staged readings, and workshop productions. Now in its seventh year, the Nord Family Foundation Playwright Fellows program is funded by a multi-year grant from the Nord Family Foundation. This fellowship is awarded to playwrights and creators alongside participation in Catapult, a CPT New Play Development program, and is about striving to advance a project up to the point of being production-ready. Catapult is intended to engage with projects that are at different stages of creation—from early concept to completed script, and while developing their work, the artists play an active role in the life of the theatre.
---
ABOUT CATAPULT
The most extensive of CPT's development programs, Catapult is intended to move projects that are outside the mainstream and align with CPT's aesthetic from early to mid-development phase to being "production-ready." Each process is customized and unique to the artist's work. Projects may receive a series of readings, significant rehearsal time, and workshop productions.
---
ABOUT JOHN DAYO-ALIYA
John Dayo-Aliya is an Akron Arts Alive and Knight Arts Challenge Award-winning playwright, actor, and musician. He studied Theatre Arts at Kent State University and Pan-African Studies at the University of Akron. He is Artistic Director of the nationally-recognized theatre company, Ma'Sue Productions. With Ma'Sue, Dayo-Aliya has produced eight plays in the past nine years that have received numerous accolades and press in local media such as The Devil Strip, Akron Beacon Journal, The Plain Dealer, Akronlife Magazine, and many other locally and regionally published media outlets. His work has been produced at Balch Street Theatre, Cleveland Public Theatre, and Akron Civic Theatre. His work explores various aspects of the Black experience and is specifically interested in Black modern lives and the questions arising out of the challenge of holding on to faith, love, community, and familial ties while living against a backdrop of structural racism. He creates work that provokes audiences to call out to their higher humanity in order to face social and cultural issues with intelligence, clarity, and empathy.
---
---
PAST NORD FAMILY FOUNDATION PLAYWRIGHT FELLOWSHIP RECIPIENTS
Nina Domingue – 2019/2020 season – The Absolutely Amazing and True Adventures of Ms. Joan Southgate
Lisa Langford – 2018/2019 season – How Blood Go
Cassandra West – 2016/2017 season – Mira La Mer
Melissa Crum – 2016/2017 season – Everything is Okay (and other helpful lies)
Caitlin Lewins – 2016/2017 season – Everything is Okay (and other helpful lies)
Eric Coble – 2016/2017 season – The Family Claxon
Greg Vovos – 2015/2016 season – Well Beings
Stuart Hoffman – 2015/2016 season – Canon Fodder
Gail Nyoka – 2015/2016 season – The Waters
Arwen Mitchell – 2014/2015 season – (Style Is) The Answer to Everything—A (Subversive) Women's Programme (Across the Century)
Andrew Kramer – 2014/2015 season – Cut it Out
Juliette Regnier – 2013/2014 season – S Plays
---
NINA DOMINGUE – 2019/2020 SEASON NORD FAMILY FOUNDATION PLAYWRIGHT FELLOW
Nina Domingue, actor, playwright, and director, has been developing The Absolutely Amazing and True Adventures of Ms. Joan Southgate as part of her fellowship. Joan Southgate, a poet, activist, and retired social worker, stepped off with a simple goal: highlight the courage of freedom seekers and conductor families who risked everything on the Underground Railroad. Nina Domingue's new project chronicles Joan's life through her 519-mile walk from Ohio to Canada. While developing this original play, Nina compiled newspaper articles, hours of footage from archival and personal interviews with Joan, and two memoirs. Throughout the 2019/2020 season, Nina worked on the script and had ongoing consultations with Raymond Bobgan (CPT Executive Artistic Director), and a series of internal and invited readings. In early January 2020, Nina, Nathan Henry (Director), and the CPT Artistic team began preparing for and staffing the World Premiere production, which was scheduled for May 2020, and postponed due to the COVID-19 pandemic. CPT eagerly awaits the moment when preparations can resume, and the show can premiere on a Cleveland Public Theatre stage. In May 2020, Nina Domingue and The Absolutely Amazing and True Adventures of Ms. Joan Southgate were added to The Kilroys List, an annual industry survey of excellent new plays by women, trans, and non-binary playwrights. The Kilroys List is a tool for producers committed to ending the systemic underrepresentation of women, trans, and non-binary playwrights in American theatre.
---
ABOUT THE NORD FAMIILY FOUNDATION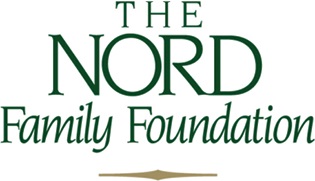 The Nord Family Foundation, a private family foundation located in Amherst, Ohio, endeavors to build community through support of projects that bring opportunity to the disadvantaged, strengthen the bond of families, and improve the quality of people's lives. www.nordff.org