FRIDAY, JUNE 17TH –

ROAD TO HOPE

AT METROHEALTH MEDICAL CENTER –
ROAD TO HOPE is one of a series of free, neighborhood-based community arts events produced by Cleveland Public Theatre and community partners from January – June 2016, in celebration of hope and honoring current day struggles for freedom and justice.
The public event will feature live music, food, chalk artists, short theatre & spoken word performances by Northeast Ohio artists. Inspired by hope and Cleveland's social justice heritage, this family friendly event invites visitors from across Northeast Ohio to celebrate hope and address some of the most important issues of our time. Volunteers are in important part of making this event work!
This is not the typical volunteer experience. This is Guerilla Haiku. That's right, Haiku, the ancient Japanese form of verse. You will work in teams to offer guests an opportunity to artistically reflect on what they have seen and experienced by writing their own haiku on the sidewalks and butcher paper throughout the event.
We are looking for volunteers that are interested in this unique opportunity. Road to Hope will take place at the MetroHealth Medical Center, Outpatient Plaza, 2500 MetroHealth Dr., Cleveland, OH 44109 (Enter via W. 25th or Scranton Rd). We will have two shifts available on June 17 for volunteers who would like to take part. One is from 4:30-7:00pm. Another one is from 6:30-9:00pm.
Volunteers would need to attend one haiku volunteer orientation session for engagement and haiku training. There are two training sessions available; the first on Wednesday, June 15th 5:30pm-7:30pm and the second on Thursday, June 16th 5:30pm-7:30pm.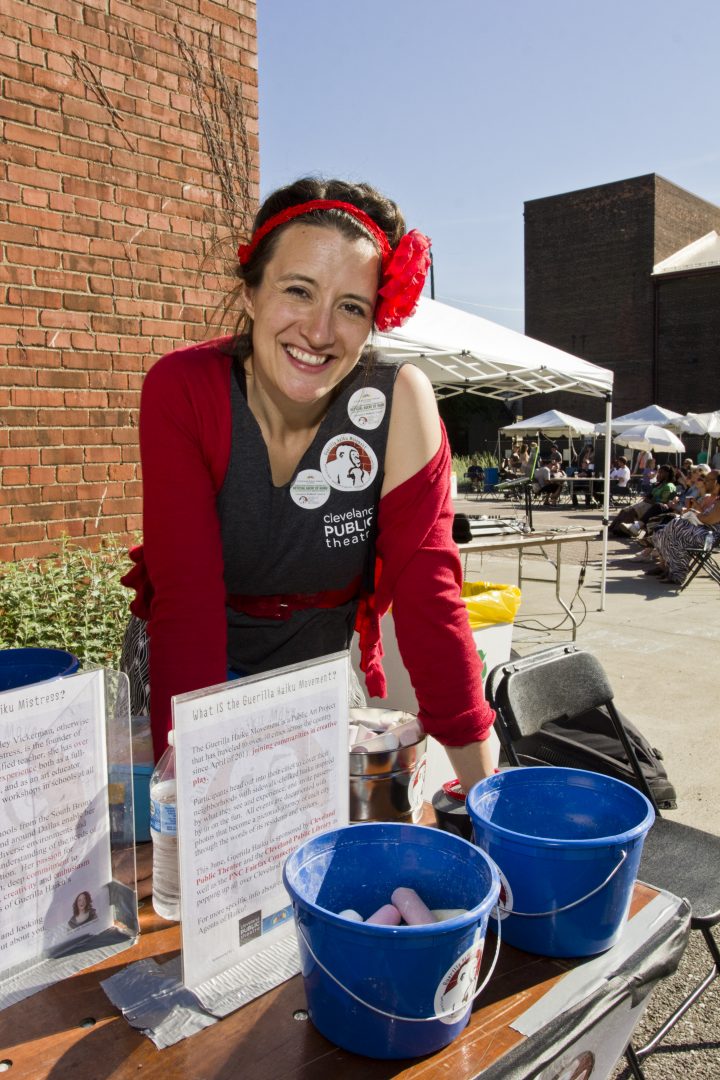 Interested volunteers can contact Caitlin Lewins at clewins@cptonline.org or by phone at 216-631-2727 ext. 211. Please be sure to mention that you would like to be involved in the Haiku experience.
More info about Guerilla Haiku:

Biography & Photos. http://www.ghm575.com/?page_id=2
Video Guerilla Haiku's event in 2013 at CPT: http://www.ghm575.com/?page_id=364