Cleveland Public Theatre's (CPT) Executive Artistic Director Raymond Bobgan is proud to announce the highly anticipated second part of the Incremental & Monumental 2022/2023 season which delivers on CPT's mission of raising consciousness and nurturing compassion through theatre that is daring, relevant, and socially conscious.
As explained by Mr. Bobgan, "Though we will be announcing this season incrementally, our choices will not be timid, and the artists we are working with have important things to express. In spite of what we hear, we believe that work of artists…grassroots stuff, that is local, that is new, that is real―is monumental. That is what we aspire to."
---
CPT's 2022/2023 SEASON: Part TWO
---
January 19 – February 25, 2023
James Levin Theatre, 7:30pm
Test Flight is a multi-week series that showcases new work by new and seasoned playwrights on its way to full production. The series provides artists with the keys to the theatre and the opportunity to co-produce original works-in-progress. It also encourages risk-taking and an entrepreneurial spirit towards creating new work while offering artists a structured support system.
---
Y-HAVEN THEATRE PROJECT: In Our Wake
Created & Performed by the participants of Y-Haven, a branch of the Greater Cleveland YMCA
January 26 to January 29, 2023.
(Sat., January 28 is Y-Haven's benefit which is on sale only through Y-Haven)
Gordon Square Theatre, 7:00pm, and Sun., January 29 at 2:00pm.
These dates are followed by a community-wide tour (TBD).
The Y-Haven Theatre Project is a 24-year partnership between Cleveland Public Theatre and Y-Haven, a branch of the Greater Cleveland YMCA. Y-Haven is a transitional housing facility for formerly homeless individuals recovering from substance abuse. CPT collaborates with the clients of Y-Haven to create an original theatre production, capturing authenticity and emotional power as the cast shares their true-to-life experiences
This year's theme is In Our Wake, and as is described as such: Amari is trying―trying to show up when she says she will, trying to finish what she starts, trying to do the right thing, for once. On the day of her mother's wake, she goes on a journey to sort out her life. Along the path, she discovers that change and growth create a ripple effect she couldn't have imagined. What does it mean to repair damage done long ago? What wreckage do we leave behind in the wake of our actions? Is it ever too late to say what needs to be said? Created in collaboration with the YMCA's Y-Haven community, In Our Wake explores the process of seeking to make amends and finding hope in new beginnings.
Also new this year, women will be performing on stage along with the men of Y-Haven which is typically a program for men only.
---
DANCEWORKS 2023
Featuring Northeast Ohio choreographers
Part One―February 16 – March 11*
Part Two―April 13 – May 6
Gordon Square Theatre, 7:00pm
Every year, Cleveland Public Theatre welcomes Northeast Ohio's most adventurous contemporary dance companies to the CPT stage for remarkable and premiere dance performances. This year, the event will be presented in two parts to allow a mix of styles and dance troupes.
---
MASRAH CLEVELAND AL-ARABI مسرح كليفلاند العربي
WINTER WORKSHOP PRODUCTION
Created by the Ensemble members of Masrah Cleveland Al-Arabi with Raymond Bobgan
Directed by Raymond Bobgan
March 16 -March 16, 2023
James Levin Theatre
This bilingual, original production emerges from the personal stories, cultural narratives, and life experiences of the Ensemble. World Premiere 2022/2023 season.
ABOUT MASRAH CLEVELAND AL-ARABI
Through Masrah Cleveland Al-Arabi, Arabic-speaking communities of Cleveland share vital, life-affirming stories celebrating family, dignity, and freedom of expression. These stories affirm a rich heritage and seek to move Cleveland to shed preconceptions and stereotypes, and to grow empathy and understanding. Current Masrah Cleveland Al-Arabi artists are from over 10 different countries; Muslims, Christians, Druze, and other faiths; and include recent immigrants to third generation citizens of the U.S. Generous support provided by The City of Cleveland's Cable Television Equity in the Arts Fund, a supporting organization of the Cleveland Foundation.
For full listing of Ensemble and Advisory Committee members, visit www.cptponline.org/masrah-cleveland-al-arabi
---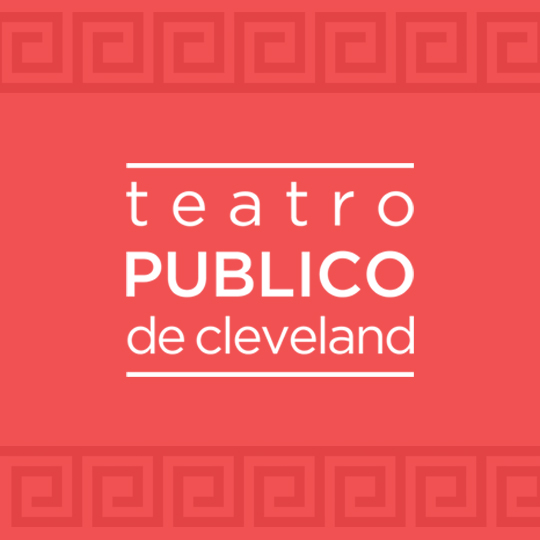 TEATRO PÚBLICO DE CLEVELAND (TPC)
SPRING PRODUCTION 2023 (TBD)
James Levin Theatre.
Teatro Público de Cleveland is a collective of Latinx theatre artists and produces performances that preserve and promote the cultures of Cleveland Latinos for Spanish-speaking audiences and the broader public. TPC's spring show, selected by the company, seeks to connect with a broad audience through a powerful experience of cross-cultural work. 2022/2023 Season.
ABOUT TEATRO PÚBLICO DE CLEVELAND
In 2013, Cleveland Public Theatre launched Teatro Público de Cleveland, Cleveland's first Latinx theatre company, whose work reflects the artistic goals, interests, and ideals of its members. Teatro Público de Cleveland inspires inter/intra-cultural exchange through thought-provoking, bilingual storytelling and performances that foster social consciousness and build community.
TPC is governed by the TPC Leadership Committee: Mónica A. Cerpa Zúñiga (Chair), Alisha M. Caraballo (Vice Chair), Tania Benites, Georgina Galindo-Godínez, Letitia Lopez, Ernesto Luna Camargo,  Gilberto Peña, and Blanca Iris García Salva.
---
can i touch it?
By Francisca Da Silveira
A National New Play Network Rolling World Premiere
Directed by India Nicole Burton
April 20 – May 13, 2023
James Levin Theatre, 7:30pm/3:00pm
Shay Solomon's got a lot going on between trying to find funding for her daughter to go to college, trying not to fire an opinionated rogue employee who happens to be her niece, and dealing with the white banker who's trying to touch her hair ― that is, her Black beauty supply store which is on the brink of foreclosure in the midst of ongoing neighborhood gentrification.
can i touch it? takes an often-humorous look at the politics of the Black hair care industry while prompting a dialogue about the inequities that Black entrepreneurs face within a community on the verge of forced change.
---
STATION HOPE 2023
Saturday, May 27, 2023
Cleveland Public Theatre (CPT) presents the 10th anniversary of Station Hope on the grounds of Cleveland's first authenticated Underground Railroad site St. John's Episcopal Church, 2600 Church Avenue, Cleveland, Ohio. The festival is a jubilant community event celebrating Cleveland's social justice heritage and exploring contemporary struggles for freedom and equity. Attendees can engage with over 200 artists and 50+ community and professional arts & cultural organizations from across Northeast Ohio as they envision, interrogate, and seek out hope. Station Hope is free, family-friendly, and open to all.
---
LOCATION AND VENUES
Cleveland Public Theatre's Box Office is located at 6415 Detroit Ave., Cleveland, OH 44102, and unless otherwise noted, all performances take place in venues inside the CPT campus.
Cleveland Public Theatre's campus is comprised of two primary venues—the historic Gordon Square Theatre and the James Levin Theatre. Both mainstage venues are fully ADA compliant, featuring a patron elevator and all-gender, wheelchair accessible restrooms.
---
CHOOSE WHAT YOU PAY
In the spirit of radical hospitality, all tickets for CPT productions are Choose What You Pay and start at $1. We believe theatre is essential. Ticket prices only cover one-fifth of the cost of a production (and if patrons paid for the value of the ticket… pricing would no longer represent what we also believe to be
true: theatre must be economically accessible). We have listed a suggested ticket price – you may want to pay more, you may want to pay less! YOU are more important to us than the ticket price. You are an essential part of the CPT experience.
Tickets for all productions and events are on sale now, except for Danceworks, Masrah Cleveland Al-Arabi and Teatro Público de Cleveland which go on sale in January; and can be purchased at cptonline.org or 216.631.2727 ext. 501.
---
COVID-19 SAFETY
We realize that all people are unique and have different levels of comfort while attending live performances; thus, we are offering patrons the option of attending one of our Covid-Conscious performances on Thursdays for Test Flight and Danceworks; and Sundays for mainstage performances. The events/shows where these performances are offered will be indicated on each event's page. Patrons will be required to wear masks for the duration of these events. Per the CDC, the masks that offer the best protection against Covid-19 are N95, K95 or surgical. Masks will be available upon request at the box office.