Cleveland Public Theatre announces 2022/2023 Season
Incremental and Monumental
Cleveland Public Theatre (CPT)'s Executive Artistic Director Raymond Bobgan is proud to announce the 2022/2023 season, which delivers on CPT's mission of raising consciousness and nurturing compassion through theatre that is daring, relevant, and socially conscious.
---
CPT invests in innovation and diversity, and has been recognized regionally and nationally as a leader in the support and development of new work, the amplification of emerging voices, and for producing and presenting work from artists creating theatre outside the mainstream.
The theme of CPT's 2022/2023 season is INCREMENTAL AND MONUMENTAL.
"This past year was one of flexing, adaptation, and evolution… and we don't plan to end this process of change.
Traditions of the past like "the show must go on" are being shed in favor of ways that center artists and respect the moment. And yet, we, at CPT, don't see this as something that diminishes impact or commitment. Like most artists and theaters, we are interested in real and lasting change… something monumental.
Even from the start—Breakout Session (or Frogorse) by Nikkole Salter reminds us that as we seek change in the world, and in ourselves, we need to slow down, we need to listen. Sometimes it can feel slow, but when it's authentic, this change is also monumental, because it's lasting and it leads to more change. It's a ripple effect that cannot be held back.
Though we will be announcing this season incrementally, our choices will not be timid, and the artists we are working with have important things to express. In spite of what we hear, we believe that work of artists…grassroots stuff, that is local, that is new, that is real— is monumental. That is what we aspire to."
—Raymond Bobgan, CPT EXECUTIVE Artistic Director
---
CPT's 2022/2023 SEASON: Part One
---
Saturday, September 10, 2022; Cleveland Public Theatre campus; 7:00pm to midnight; Tickets $180 ($100 tax deductible).
Cleveland Public Theatre's 20th anniversary fundraising extravaganza transforms the CPT campus into a labyrinth of theatre, dance, visual, and performance art in every corner. Ticket is all-inclusive with fabulous local food, and complimentary drinks served all night long. A feast for the eyes, mind, appetite, and imagination—proceeds benefit CPT's groundbreaking artistic work and life-changing education programs. This year's Honoree is Trina Evans, Director of Corporate Center and Chief of Staff for KeyCorp, a leading financial services institution with more than 17,000 teammates.
---
Directed and created by Raymond Bobgan.
Developed with Cleveland CORE Ensemble.
Runs October 6 ― 29, 2022 in the Gordon Square Theatre (Previews October 6, October 7). Opening Night – October 8
Unlike anything you've ever seen, this immersive theatrical performance empowers the guests to curate their own experience. Inside the part museum, part haunted house, part workshop, guests witness scenes, monologues, dance, and music in this bold, multilayered performance. This sensory-rich "exhibit" weaves together threads of a mythical world where origami may come to life, moths can journey to a star, and the candle flame may be a doorway to a magical realm.
Guests explore the theatrical exhibit to discover story, meaning, and impact, as the performance unfolds in multiple cycles. Back by popular demand!
---
Written by Nikkole Salter
Directed by Beth Wood
Runs October 20 – November 12, 2022 in the James Levin Theatre (Preview October 20 and 21).
Can a society legislate a change of heart? In Breakout Session (or Frogorse), a corporate training company is vying for a city contract for De-escalation and Anti-bias Training with Cleveland's Police Department. When the white facilitator, presenting to Black and Latino police officers, tosses the approved curriculum out the window to ignite change her way, the session spirals in unexpected ways. Can a mantis shrimp and a crocodile teach us about building trust and the strength of vulnerability? Inspired by Cleveland's Consent Decree with the U.S. Department of Justice, Breakout Session (or Frogorse) was commissioned by Cleveland Public Theatre with funding from the National New Play Network (NNPN). Continued World Premiere.
---
Created by and Co-produced with Crooked River Circus
November 28 – December 11, 2022 in the Gordon Square Theatre.
Cleveland's home-grown circus company, the Crooked River Circus, brings you a night of circus and acrobatic fun, delight, foolishness, and games in this piece that is a nod to some of the most cherished characters and stories of the season that include Scrooge's grand-nephew, the Christmas Elves formerly of Rivendell, Max the Reindeer, Rudolph the dog, Alien Frogs, and those lovesick fools from the Magi as they unite to destroy Christmas while flying high on trapeze, spinning and performing death-defying drops on aerial silks and corde lisse, and showing off feats of flexibility and precision on straps, pole, hoops, partner acrobatics and so much more. Will Christmas be saved?  Each night, the audience will decide if they want to give in to the "big Eastern syndicate," or celebrate Saturnalia style.
---
OTHER PRODUCTIONS AND SPECIAL EVENTS

Our incredible partners and friends throughout Cleveland are a major part of the special sauce that makes CPT a hub for compassion, innovation, and community. Mark your calendars for Día de Muertos and Y-Haven Theatre Project.
---
Saturday, October 29, 11:00am – 10:00pm. CPT campus: Church, Parish Hall, & surrounding area.
Presented by Cleveland Public Theatre/Teatro Público de Cleveland & Día de Muertos Ohio.
Artistic Director: Héctor Castellanos Lara.
A vibrant cultural celebration for the whole family, the annual "Day of the Dead" honors the memory of those who have passed and is a treasured holiday in Mexico and throughout Latin America. Activities include indoor and outdoor art installations, Latin food, live music, performances, and a colorful "Skulls & Skeletons" procession.
---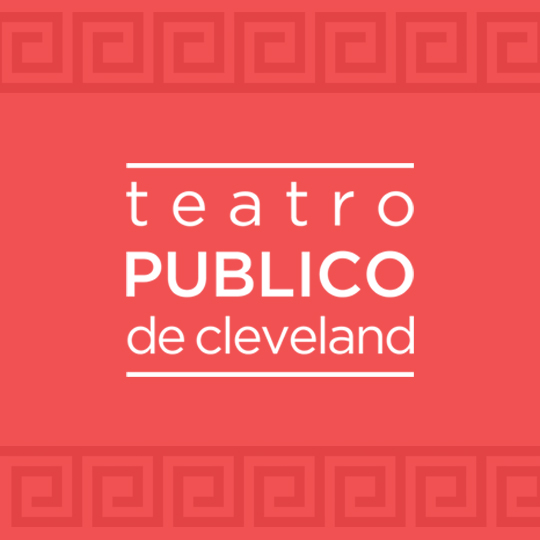 November/December 2022 (TBD)
A Teatro Público de Cleveland project is TBD and anticipated for late fall.
In 2013, Cleveland Public Theatre launched Teatro Público de Cleveland (TPC), a local Latinx theatre company, whose work reflects the artistic goals, interests, and ideals of its members. The purpose of this theatre ensemble is to share the rich diversity and perspectives of the Latinx-Cleveland culture, and to fulfill CPT's core mission.
---
CHOOSE WHAT YOU PAY
In the spirit of radical hospitality, all tickets are Choose What You Pay. We believe theatre is essential. Ticket prices only cover one-fifth of the cost of a production (and if patrons paid for the value of the ticket… pricing would no longer represent what we also believe to be true: theatre must be economically accessible). We have listed a suggested ticket price – you may want to pay more, you may want to pay less! YOU are more important to us than the ticket price. You are an essential part of the CPT experience.
Tickets for Candlelight Hypothesis and Breakout Session (Or Frogorse) will be available for purchase at cptonline.org or 216.631.2727 ext. 501soon!
More information about the rest of the season will be sent out in the coming weeks.